Transform Your Life with Google Books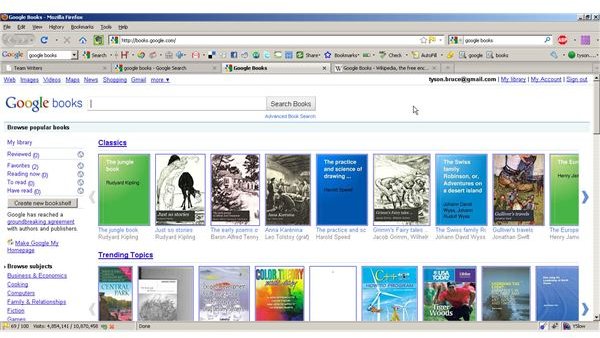 An Introduction to Google Books
In its ambitious effort, Google has encountered a lot of opposition from intellectual property holders over its program to digitize the
world's books. Since then, a structured agreement has been finalized paving the way for unprecedented access by the public to publish works of all types. Although many books are in the public domain and many have historical significance, Google Books offers books that are commercially available as well. In many cases, the content is limited either by omitting pages throughout the books, or presenting only select parts of them. Readers who are interested in the books can click links to the left to a variety of booksellers where the books can be purchased after reading them at Google Books online.
Finding an E-Text at Google Books
Although Google Books are often included in Google Search results, the best way to find an e-text at Google Books is by visiting the main Google Books Web site. Here you see a familiar Google search box as well as covers from popular books that link to reviews and ratings. At the top of the left hand column, Google gives your reading statistics (assuming that you are logged in). It reports how many books you have read, how many you have marked as favorites, and how many you have marked to indicate that you want to read. you can also access these personal lists by clicking on the appropriate link.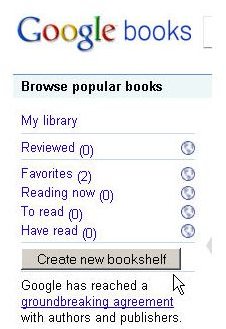 If you want to look outside your personal repository, you can continue scrolling down the column for a topical index of available works. From business to travel, and everything in between, you can enjoy browsing the virtual stacks in Google Books.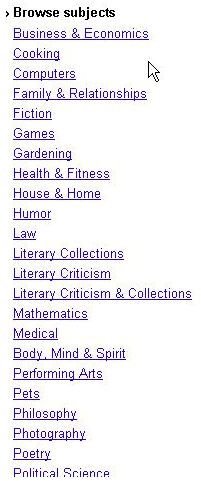 If you are a student or researcher, you may need to find specific information and can't afford spending the time it takes to browse the volumes. In this case, you can search Google Books online much like you would search the Web.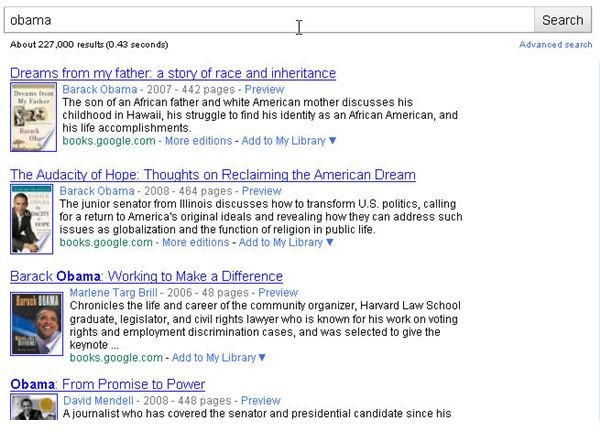 As with Web search, Google helps you quickly locate books that contain the information that you need.
Google Books Citation
When authors use sources from Google Books online, they should record their books in the bibliography as an eBook according to your style requirements. Of course, there are a number of competing style formats such as APA, MLA, Chicago, AP, so the rules for your required style still apply. In-text citations, footnotes, and end notes would follow the format for the applicable style.
If you don't want to worry about formatting your citations and bibliographic entries correctly for Google Books online, you can get them directly from Google. Here's how.
Click on the title of your e-text at Google Books and then look in the left hand column under "Get this book."

Click on "Find in a library."

On the option bar directly under the search field, you will see a link called "Cite/Export." You will see a window open that offers the citations properly formatted based on the style you select. Notice, however, that these references do not cite the source as an eBook, so be sure to modify them as necessary.
Closing the Book on Google Books Online
This tutorial discussed what Google Books is, how for find an e-text at Google Books, and how to cite Google Books online in your writing. Go try Google Books now: your life may never be the same with all those fantastic sources at your fingertips.
Image Credits: Screen shots taken by Bruce Tyson