Can't See On Google Maps Blocked Google Satellite Maps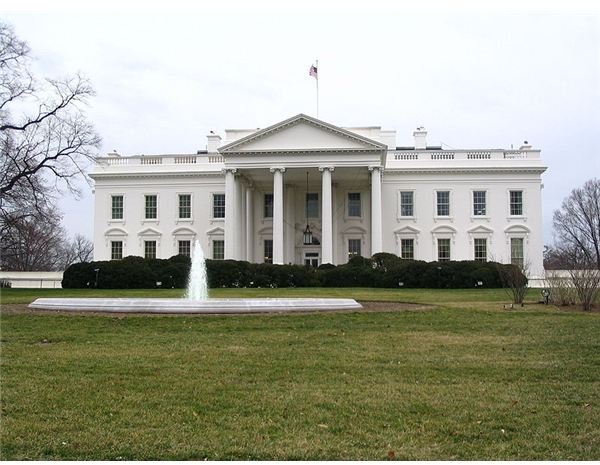 Have you ever noticed that there are certain things on Google Maps that you cannot see? Well, we have compiled an interesting list of things you can't see on google maps. We hope you enjoy.
While you are at it, you might want to check out some Google Maps incidents that have happened recently.
Image Credit: https://commons.wikimedia.org/wiki/File:White_House_06.02.08.jpg
Number Ten: Dick Cheney's House
Former Vice President Dick Cheney's house is not visible on Google Maps at the request of the United States government. Google Earth, which uses pixelation with Google Maps, helps to prevent users from seeing Cheney's house or what it is close to in a geographic area.
Number Nine: Ramstein Air Base
Ramstein Air Base, located in Germany, is number nine on our list of things that cannot be seen using Google Maps, either on a computer or on a mobile phone. This air force base is a prominent figure in the ongoing operations of United States forces known as Operation Iraqi Freedom and Operation Enduring Freedom. The base is home of the United States Air Force in Europe and is home to the 86th Airlift Wing. The nations that use this air base along with NATO include the United States, France, Germany, Britain and Canada.
Number Eight: North Oaks, Minnesota
An interesting appearance on our list is the unknown town of North Oaks, Minnesota. Why is this so important? The reason is that the town decided to petition Google to have all of its street images removed from the Google Maps Street View feature. There are only 4,500 residents of North Oaks, all of whom signed the petition, which claimed that the town has various no trespassing private roads that they did not want viewed by billions of people. No other known United States city has filed such a petition.
Number Seven: Seabrook Station
This is a nuclear power station located in the state of New Hampshire.
Number Six: UMass Lowell Nuclear Research Reactor
This lab works on reactor physics, operations, and modeling. It is home to one MW nuclear research reactor that has been in operation since 1974.
Number Five: Massachusetts Institute of Technology Lincoln Laboratory
This laboratory is federally funded, offers research and development, and is used to advance the technology to improve national security in the United States.
Number Four: PAVE PAWS
PAVE PAWS is located in Cape Cod, Massachusetts and is a United States Air Force Space Command. This warns the government of missiles and other space surveillance.
Number Three: The US Capitol
Number three on our top ten list is the United States Capitol. You will get a fuzzy image on Google Maps if you are looking for the United States Capitol. The Capitol was never viewable on Google Maps from day one.
Number Two: Perry Nuclear Generating Station
Number two on the list is the Perry Nuclear Generating Station, which is located in Ohio, is not visible on Google Maps. No one is quite sure why this plant is not visible on Google Maps since no one requested that it be blurred out from the public's view.
Number One: The White House
Number one on our list is an obvious number one: The United States White House. The roof of the White House on Google Maps is digitally erased so that the public cannot see the air defense system and other security options that are in place to secure the President, his family, and his staff.
References:
https://www.itsecurity.com/features/51-things-not-on-google-maps-071508/