How Do I Delete Items From My Google Search Bar?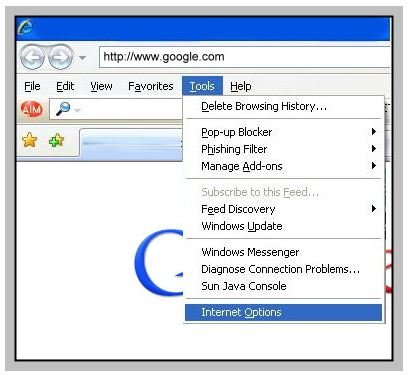 Needs Privacy?
If you have a computer that is being used by multiple users and if you feel your privacy is in danger, especially your Internet browsing history via the Google search bar, you may wonder what's the best way to delete items from the Google search bar. This is a valid concern for a valid problem since all the search terms you key into the Google search bar are being saved unless the feature is disabled.
Auto-complete search query suggests search terms which were previously searched by users on the same browser of one computer. Even when you type just one letter, the whole history of searched terms starting from that letter show as drop down items in the Google search bar. If you don't want other people to know what you are searching for, browsing and looking at on the Internet, then this is a helpful step-by-step tutorial for you on how to disable that function in order to protect your Internet browsing privacy.
How Do I Delete Items From My Google Search Bar Using Internet Explorer ?
For Internet Explorer users, you can do these steps:
Open your Internet Explorer

On the upper portion of your browser, click on Tools to drop down the Tools menu.

Click on Internet Options to bring up browser settings.

Go to the General Tab and click the Delete button under Browsing History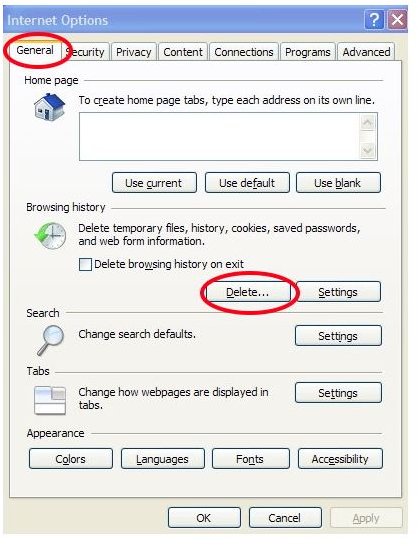 A Delete Browsing History pop-up window will appear and check the following: Temporary Internet Files, History, Form Data and Passwords. Then, Click the Delete button.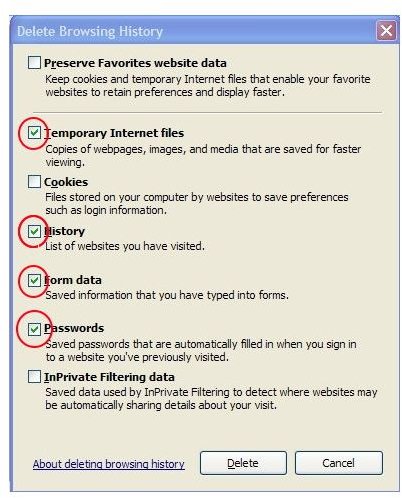 Going back to the Internet Options Settings, click on the Content Tab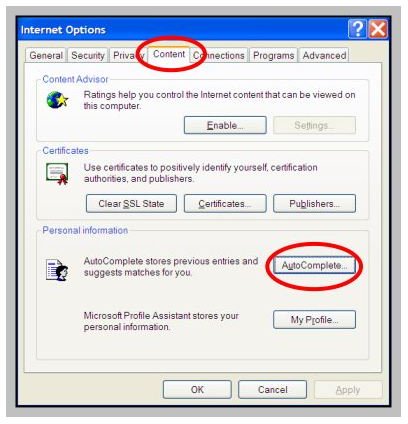 There is a Personal Information section in the Content tab where you can find the Auto-Complete button. Click it.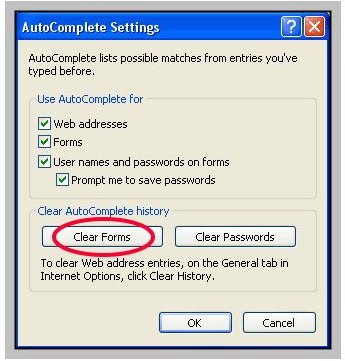 In the Auto-Complete page, click on the button that says Clear Forms. Answer Yes when asked to confirm the action.
Close and reopen Internet Explorer browser to check for desired change.
Delete Google Auto-complete in using Mozilla Firefox
For Mozilla Firefox users, these are the steps to achieve the same result:
To clear the History, press the Ctrl + Shift + Del shortcut keys to open the Clear History Window. Then, click the Clear Now button.
Click on Preferences to bring up the Preferences menu.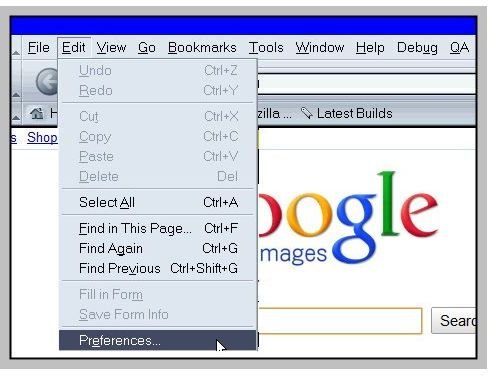 Click on Privacy to bring up all the browser privacy options.
There will be several tabs in the Privacy section and most of those tabs contain different settings which you can turn on or off to modify your privacy settings. To deal specifically with your auto-complete history, To deal specifically with your auto-complete history, you need to uncheck "Remember What I Enter In Forms And The Search Bar".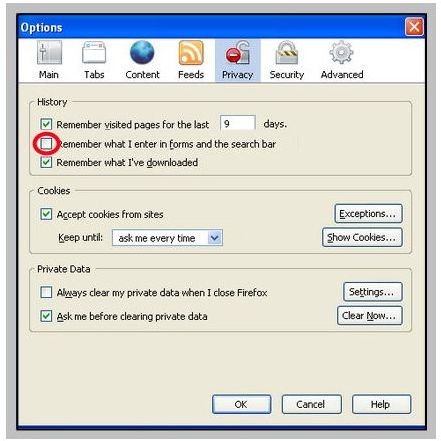 These steps will ensure that the items in your Google search bar's auto-complete history is now erased.
Browser History
As you can see, removing entries from the Google search auto-complete bar does not only involve clearing your browsing history and temporary Internet files. You should be aware also that Auto-complete search terms are stored as form field data so getting rid of them involves managing your form settings.
Auto-Complete
Always remember that all fields that support your browser's auto-complete feature can remember very important and sensitive data including your name, your address, your email address and even your credit card number. It is recommended that you turn off the auto-complete feature on your browser if other people are also using it.
You may also want to learn how to Browse Privately Using Firefox.