Maximize Business Productivity Through Google Apps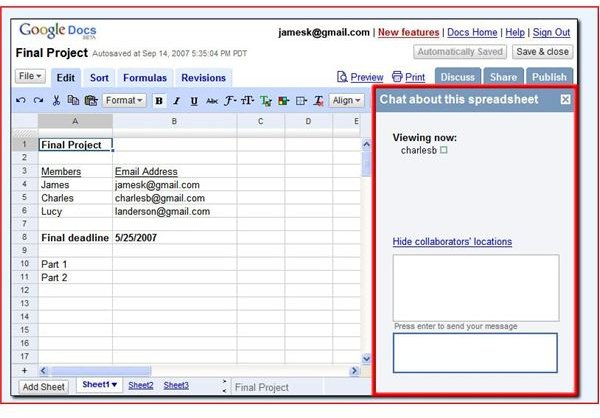 The strength of Google Apps lies in the power of its messaging and collaborating tools. By removing the inefficient bureaucracy which usually surrounds business communications and project management, Google Apps streamlines your workforce by utilizing these processes:
Provides the ability to manage all of your workers from a central web-based control panel

Securely stores everything on Google servers

Provides universal access. All files and information are accessible through a browser, mobile phone, or by connecting through IMAP or POP. This eliminates the need to copy, paste, or move files from one computer to another or from one location to another.
Here's how each service helps your business become more productive.
GMail
Google Apps allows you to create Gmail accounts for up to 100 users for free. Each email account comes with 8 GB of storage in the free, standard edition and, up to 25GB in the premium edition. That's more than enough storage to safely archive all your business messages. Gmail is renowned for its advanced spam control and has one of the web's best spam filtering systems, allowing your workers to only focus on the messages that are important. In addition, Google's powerful built-in search capabilities and the ability to efficiently mark and filter emails through labels, make it supremely fast and easy to find any archived message.
Google Calendar
Google Calendar brings together business scheduling for your entire organization. Calendar makes it easy to schedule a meeting and send out invitations and automatically handle RSVPs.
You can also create multiple calendars for each project or job. Co-workers can contribute and edit events, and you can share calendars with either everyone in your business or with specific people from a team.
It's also simple to embed Google Calendar in your business website or intranet so that events are always synchronized and can be shared across multiple platforms.
Google Docs and Spreadsheets
Google Docs allows multiple users to view and edit a document in real time. No matter where they are located, co- workers can collaborate and view the same copy of a presentation, document or spreadsheet without having to deal with the inconvenience of email attachments. Google immediately notifies you through email when a co-worker edits or changes any file or document. You can also easily publish any file to the web, or to a business intranet. Docs can conveniently import, export, and publish files in a wide range of formats, including doc, pdf, csv, ppt, txt, and many others.
GTalk
Google Talk acts as a broad based messaging service, by providing instant messaging, free voice and video calls right within Gmail inbox. As you're chatting or calling a co-worker, you can also quickly share files or folders from one computer to another, with no bandwidth or file size limitations.
Google Video
Google Video allows you to privately and securely share videos with your co-workers. You can upload and share conference presentations, workshops, lectures, tutorials, business meetings, and other visual materials. This can create an effective virtual classroom or training system without the hassle of travel and commuting.
Google Sites
Easily create a business intranet through Google Sites, and make it accessible only to your co-workers. As a collaborative site, you can use your intranet to upload and share files, while keeping track of numerous versions and revision comments. You could also make your business intranet the main, central page of your organization. The gadgets tool on the building interface allows you to connect and link to other Apps services, such as a specific document or spreadsheet, or a particular calendar. Because Google Sites is simple to use and does not require any coding expertise, anyone can contribute, add, and edit the web pages.
Images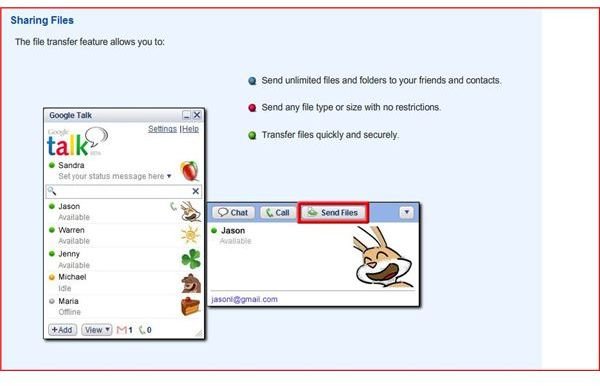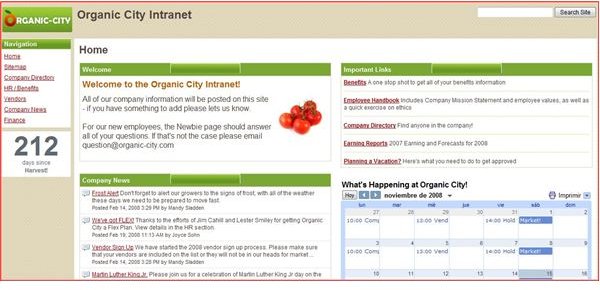 This post is part of the series: Guide to Google Apps For Your Domain
A comprehensive guide to set up, customize, and use Google Apps for Your Domain.