Guide to the Firefox Universe: Find The Best Add-ons at Bright Hub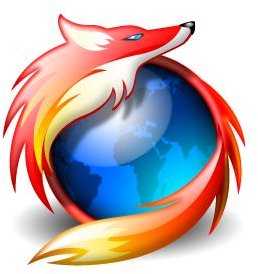 About Firefox Extensions
Software developers have great ideas, but they can't predict how people want to work and play. The genius behind Mozilla Firefox is its
ability to adapt to almost unlimited possibilities by using browser add-ons. The ability to change the look, feel and functionality of Firefox makes it one of the most popular browsers around. Here we present you with some of the most informative articles and guides that direct users to the most useful ways to make Firefox fit your online lifestyle.
Bookmark this Firefox Guide now so you can easily return to find more definitive information about Firefox. Reading all these articles can take a long time and we will add new ones as they become available.
Image Credit: Wikimedia Commons/SteveSims
Browsing and Beyond: Productivity Enhancements to Firefox
Firefox users recognize their browser as a productivity tool. With a few add-ons installed, they can do more than anyone thought possible. From blogging to scrapbooking, begin using Firefox for more than just web browsing by reading these exciting Bright Hub reviews.
Creating Firefox web apps that look like native apps
Privacy and Security: Staying Safe Online With Firefox
Threats abound in the modern online world. From malicious software threats to identity theft, the lives of Internet users can quickly go downhill. Read about these important tools available in Firefox that can make the World Wide Web just a little bit safer.
Bookmarking and Surfing: Finding Better Content Using Firefox
Firefox helps users find better information while online and then helps them store and organize it for future use. From the versatile Firefox Speed Dial add-on to integration with Windows Live Search, the add-ons documented here help you find, bookmark and share the websites that mean the most to you. The links below include quality reading material from Bright Hub experts who use Firefox add-ons to get more out of the Web. Read these important articles and then try the add-ons you think you can use.
Power Tools and Utilities: Changing the Way Firefox Works
Some Firefox add-ons don't fit nicely into their own category but still help users do more. This browser makes a great platform for reading RSS feeds, integrating with social networking and surfing the web faster. The add-ons written about in these Bright Hub articles make Firefox work the way you want it to work, so be sure to read how each one can help you enjoy the Internet. From finding social networking friends to running powerful scripts, expert Bright Hub authors guide you into a kinder, gentler and more productive experience online. Read each Firefox Guide, learn about the add-ons and try the ones you like.
Tweaking and Troubleshooting: Firefox How-To Guides
Thousands of available add-ons boost the popularity of Firefox, but users can get more from Firefox without downloading anything extra. Firefox has a fully customizable user interface that allows users to open the hood and tinker to their heart's delight. Bright Hub has a treasure trove of articles and guides that will help you use Firefox to its fullest potential, with and without add-ons. The best Firefox titles are listed here, so put on your thinking cap and get ready to learn.