Problems with Google Calendar: Errors when Opening, Operation Aborted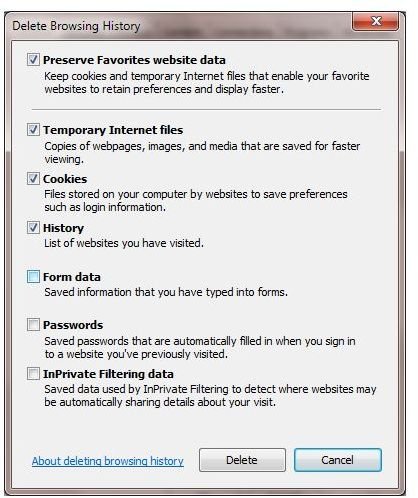 Problems with Google Calendar
Google Calendar is a great alternative to a standard desktop calendar solution – after all, you can take it anywhere! Great for being accessed in a cyber café or on a mobile phone or tablet, Google Calendar is the ultimate in accessibility and one Google's first examples of the power of cloud computing.
Accessible via the web browser, Google Calendar can be used by anyone with a Google account and provides useful alerts when your appointments are due to be attended.
However, it is not always smooth sailing. If you find that you experience an "Operation Aborted" error when opening Google Calendar, there are several workarounds that you might try to resolve the problem.
Explaining Google Calendar Errors when Opening (The "Operation Aborted" Error, etc.)
Obviously, errors such as this should not occur, and while they don't cause your computer any harm (the problem resides instead in your browser) the fault is a frustrating one.
A typical scenario might be that you have been using Google Calendar without any problems in the past, done a bit of browsing and then gone back to the Google Calendar page where you have all of your appointments recorded, only to find that you get an error when opening, such as the "operation aborted" error. Google Calendar errors such as this are down to a combination of elements:
Google Calendar
Your browser
Your operating system
It might be a little difficult to change your operating system, but you can do something about the other two causes.
The Internet Explorer Cache
The most likely cause of this error is your browser, and the temporary Internet files that are stored on your PC. Also known as the "cache", the temporary Internet files folder is a repository of the websites you have visited, featuring local versions of the pages, images featured in the pages, perhaps media clips that you have viewed and scripts that the page you visited might have used. In addition, cookies are saved on your PC by default when using Internet Explorer; they are required for pages such as Google Calendar where information about you is stored locally to allow a quick sign in to your Google account.
Problems with the cache can cause Google Calendar errors - the "operation aborted" error might be caused by the page attempting to open after your session has ended.
You can force your browser to check with the Google Calendar website for new information by using the SHIFT+F5 keyboard combination. This is effectively a refresh, but forces the browser to check for every file and image that forms the web page you are visiting.
Should this not work, open Internet Explorer, go to Tools > Internet Options > General > Delete and via the dialogue box Delete the Temporary Internet Files and Cookies. Click OK to return to the browser and try again to access Google Calendar; this time you should be successful!
If these steps fail to resolve the issue, however, then you should consider an alternative browser such as Firefox or Opera, or even Google Chrome.
References
Author's own experience
Google Docs support, https://www.google.com/support/forum/p/Google%20Docs/thread?tid=489a0f078a9a8651&hl=en