How to Work With Google Street Level Maps: Tips, Tricks and Hints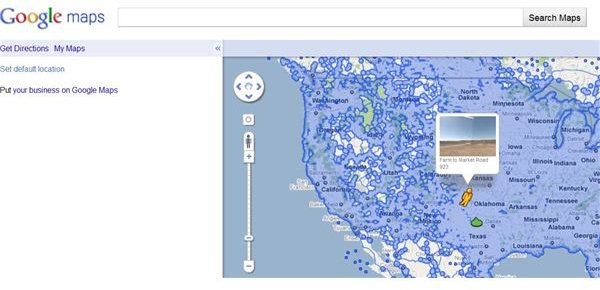 Getting to Google Street Level Maps
There are a couple of ways to start checking out Street View in Google Maps. First, of course, you have to go to the Google Maps website. Once there, look up the address or city you want to peruse by typing it into the Search box at the top of the page and pressing Enter or clicking the Search Maps button.
You can click on Pegman, your guide to Street View, dragging and dropping him at the location you want to view. Provided Google's Street View cameras have been there, your view changes instantly to Street View.
You can also get to Street View using the Zoom In button on the slider at the left side of the page. When you zoom all the way in, the view changes to Street View.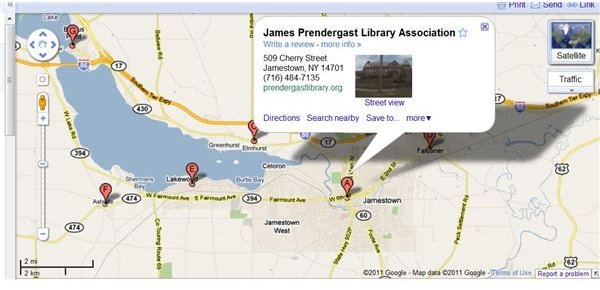 Another way to change to Street View is to click the marker on the map that pertains to the location you want to observe. If Street View is available at the location, there will be a thumbnail image and an option to select Street View.
Navigating Google Street Level Maps
One of the benefits of Street View in Google Maps is that it is highly interactive. You can view large scale images by clicking on the Full Screen button in the upper right corner of the picture. Click the button once more or press the Esc key to return to normal view.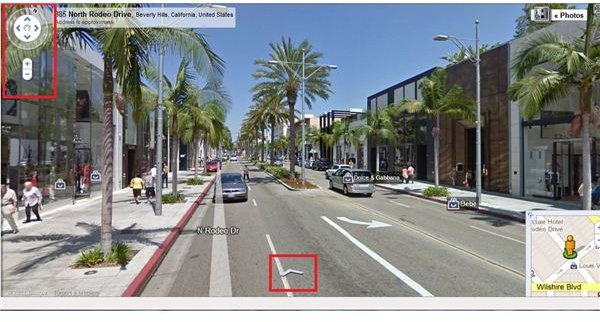 There are several ways to rotate the view. You can turn it with the wheel control in the upper left corner of the view, use the right and left arrow keys on your keyboard or click on the screen with your mouse and drag it.To walk down a street, use the up and down arrow keys on the keyboard or click on the white arrows on the view.
For a closer view of an object or location in the view, point to it with your mouse. When you see a rectangular or round outline, click it to jump to the area. If a magnifying glass appears, you can click on that to zoom in even more.
Sharing Google Street Level Maps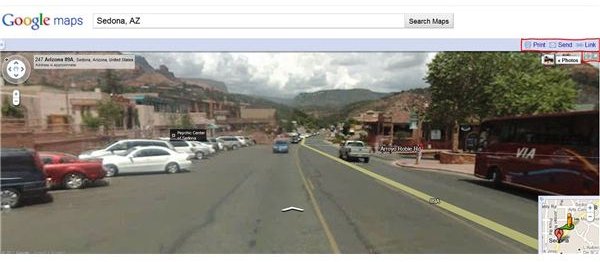 Sharing the sites you see while using Google Maps Street View only takes a few clicks. Click the Print button at the top right side of the image to print the current view. Click the Send button to send the image via email, to your mobile phone, your vehicle's navigation system or a GPS device. Clicking the Link button provides you with two types of links. One you can use to paste in an email or IM, the other is to embed on your website.
When you are ready to exit Street View, click on the x in the upper right corner of the image or zoom out until you are back to map view.
References
Sources:
Google Help: Google Maps with Street View
Google Support: Using Street View
Images:
Screenshots provided by the writer