Disable Google Instant Previews When Searching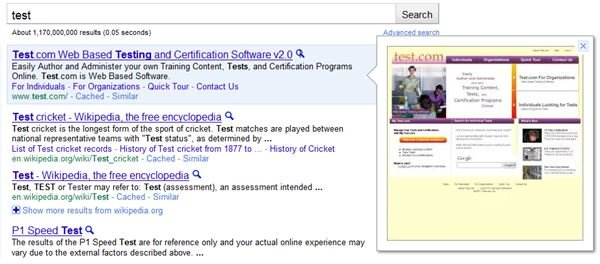 Previewing the webpage before deciding to visit the website is now one of the features when using Google search. This feature is called Google Instant Previews. It's an image-based snapshot of the website that contains the information the keyword you've searched. Some Internet users does not like the new feature because it's only an image. No other features, but will allow you to see how and what the page looks like. Some people say it is not necessary to have Instant Previews because search results using Google have snippets already – in text form.
For those of you who want to disable or turn off Instant Previews in Firefox, Internet Explorer and other browsers, simply follow the simple guide in this article.
Note that Bing.com also provides a preview function when using Microsoft search engine, but not the image-based snapshot that Google Instant Previews is offering. Bing search offers Quick Previews which contain a snippet or short excerpt from the page.
Use Encrypted Google Search
Whatever browser you use, you can avoid seeing Google Instant Previews feature or the magnifying lens to enable or disable Instant Previews, by simply using the secure Google search page: https://encrypted.google.com/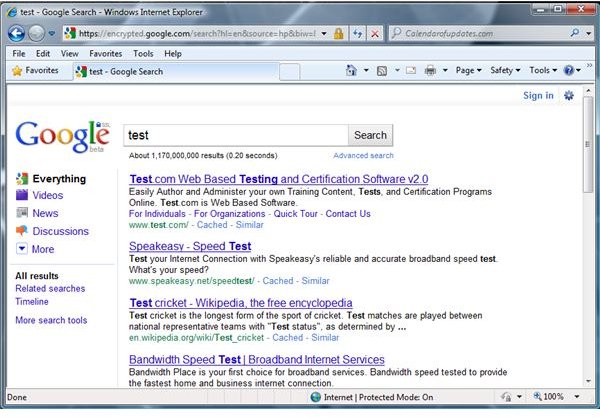 The encrypted Google search service uses https protocol which means the connection between your computer and Google search server is secure and you won't see the Instant Previews feature; thus no need to do anything else. Simply bookmark https://encrypted.google.com/ or set it as your home page instead of using the search bar in the browser. However, if you'd rather use the search bar in the browser together with the encrypted Google search URL, you will need to manage the search engine setting in the browser. Example: In the Opera browser, open the Preferences window and then select Google in the Search tab. Click on Details and then change the default address to https://encrypted.google.com/search?q=%s&sourceid=opera&num=%i&ie=utf-8&oe=utf-8&channel=suggest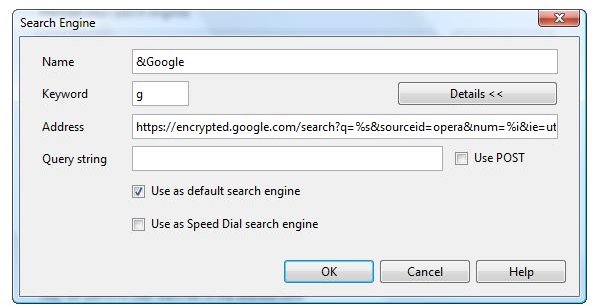 Note that I have not seen Opera search bar using Google.com to display Google Instant Previews magnifying lens. What this does mean is that Opera users did not seem affected when Google decided to add the Instant Previews in the search service.
Using Hosts File and Adblock Plus to Block Google Instant Preview Servers
You can use the hosts file in Windows, Linux or Mac operating systems to stop Google search in loading an Instant Preview of a link. Simply add clients1.google.com in the hosts file and save it. The Instant Previews will be there still, however but it will fail to communicate to Google instant previews server: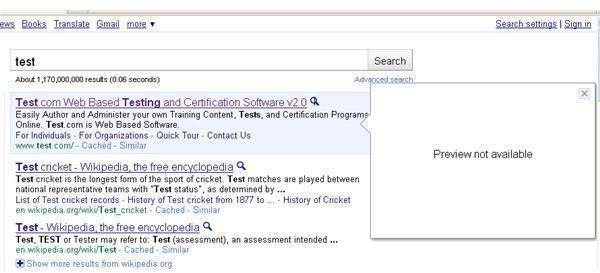 If you are using Firefox browser, you can also use Adblock Plus to disable Instant Prviews, by simply adding the following URL as filters:

clients1.google.com
google.com/images/*
By adding the above URLs in Adblock plus, you will no longer see the magnifying lens for Instant Previews feature in Google search. Note that you need to replace the URL to filter if you are using Google local search e.g. clients1.google.ca, clients1.google.com.my, google.com.ca/images/* or google.com.my/images/*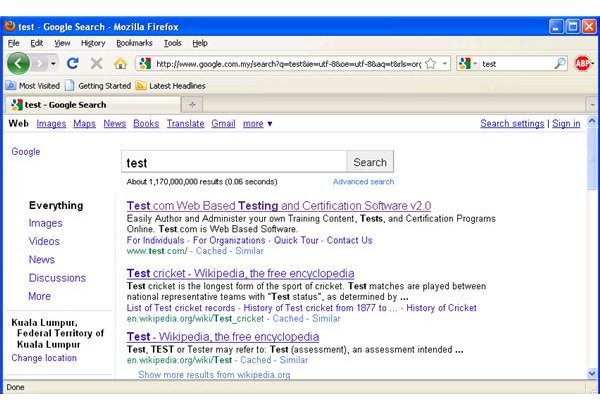 The above image shows Google Instant Preview and its Instant image or magnifying lens is no longer visible when using Adblock Plus.
Using NoScript to Block Google Instant Previews
Other add-on for Firefox browser that can prevent communicating to Google Instant Previews server is NoScript. Without any additional setting, NoScript automatically blocks scripts in any website, which is why the Instant Previews magnifying lens will not even function: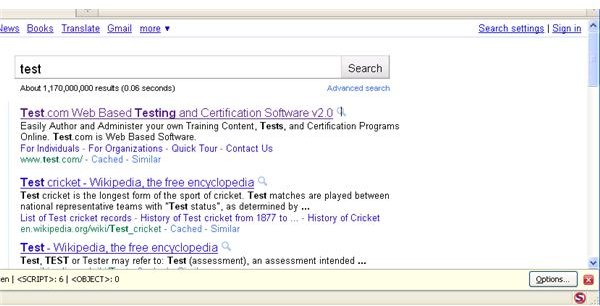 If you are using firewall software that includes web control filtering, you can also use it to prevent the above-mentioned URLs that serve the Google Instant Previews feature and functionality. An example of firewall software that has a web-control feature is Outpost Firewall Pro or Outpost Security Suite.
Image credit: Screenshots taken by the author.