Set Up and Configure Google Apps For Your Domain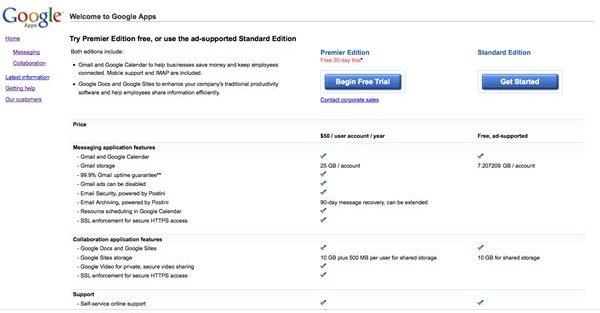 Are you doing everything you can with your domain? If you have't configured your domain to work with Google Apps, you are not taking advantage of the convenience and flexibility Google provides. In just a few steps, you'll easily transform your domain into a professional, collaborative network. Here's how to strengthen your business productivity by setting up Google Apps For Your Domain.
Getting Started
If you don't have a domain name, you can get one during the sign-up process. If you already have one, make sure you have the username and password needed to access the advanced domain configuration tools on your domain registrar's site.
1. Sign Up
Go to the Google apps homepage and compare the different editions that are available. Choose the one you'd like, and sign up. If you don't have a domain name, you will be able to register and purchase one for $10 per year during the sign up process. If you purchase your domain name through Google, your domain will be preconfigured to work with Google apps, and it will not be necessary for you to follow any of the next steps.
2. Domain Verification
The next step is to verify that you own and have administrative privileges for your domain. Google provides two methods of doing this. If you have web hosting attached to your domain, simply upload a special file to your site. If you have a domain name with no web hosting, create a CNAME record for your domain. Google provides very clear instructions on how to do either option.
3. Customize Appearance
Brand and customize your Google apps by uploading your own logo. On the main control panel, click Domain Settings, located at the top. Click Appearance, and select Custom Logo. Select the file from your computer, and upload.
4. Create Users
Create user accounts so everyone on your domain will be able to log in, access Google applications, and have their own customized e-mail address. Create and add users one at a time, or create a .csv (comma separated values) file and upload multiple users at once.
To create a new user, click Create New Users on the main control panel. Enter the first and last name of the new user, as well as their new username. The username is needed to log in to access Google apps. The username will also be the basis for their customized e-mail address. For example, a new username of j.smith will have an e-mail address of [email protected].
Google automatically creates a temporary password for each new account. If you'd like to customize the password for the new user, click Set Password and enter the new password into the two fields.
Click Create new user. Choose whether to Print Instructions or E-mail Instructions. If you are e-mailing instructions to a new user, be sure to use an e-mail account that is valid and in use – not the e-mail account you just created for them.
5. Set Up E-mail Access
Once you set up your e-mail with Google apps, all of your domain's e-mail will be handled and accessed through Google's Gmail. In order to access your e-mail through Gmail, you need to change the Mail Exchange (MX) records on your domain's host. Google provides extensive instructions on how to do this for many domain hosting services. Enter the name of your domain registrar to see the instructions specific to your domain.
It can take up to 48 hours for Google to verify your domain ownership, and to setup your e-mail once you change the mail records. Once you have completed all of the above steps, you will have activated your service and will be able to utilize Google Apps with your domain.
Screenshots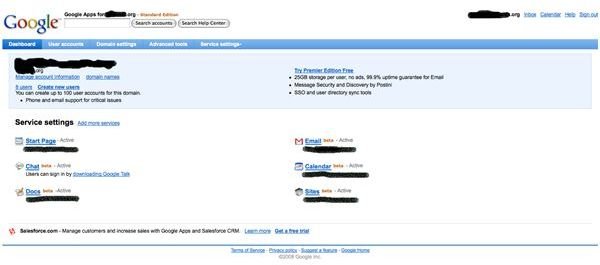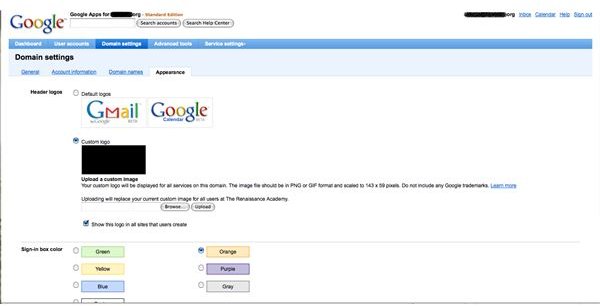 This post is part of the series: Guide to Google Apps For Your Domain
A comprehensive guide to set up, customize, and use Google Apps for Your Domain.