Academic Search Engines for Students and Researchers
The Importance of Using Academic Search Engines
When you are performing research for an important report, article or other document, typing a search term into your favorite Internet search engine may not be your best bet. The web is teeming with wikis and content sites that often contain unreliable and even fallacious information. If you need to be certain that your data is accurate, opt to use an academic search engine instead. These tools are connected to journals, newspapers, university publications, encyclopedias and other trustworthy documents so you can list findings and build a bibliography on which you can put your name with assurance.
Here are three such search engines along with tips on getting the most out of each one.
Academic Index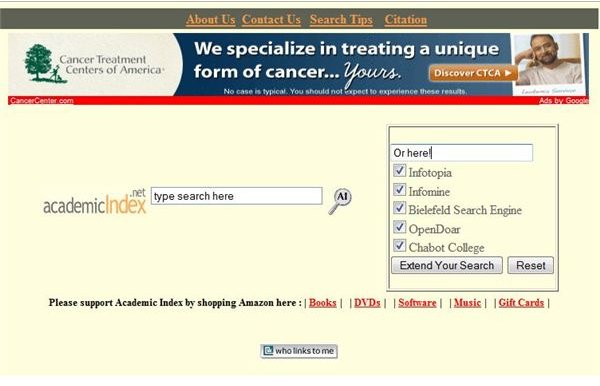 Created and maintained by the former chair of the Texas Association of School Librarians, Dr. Michael Bell, Academic Index only seeks information from materials that have been handpicked by librarians, teachers and educational associations. If you are a power Google user, you will appreciate this search engine as it is a custom Google search engine. This means that you can use the same advanced Google search tricks and methods that you utilize for other web searches to better focus your search results.
You can type your search term directly into the primary search box and press Enter to search the preselected websites. You can also enter the term into the secondary box to extend your search. This search will open five additional browser windows with results in five academic databases.
Once you have performed a search you can click on the Cite Your Source With Easy Bib link near the top of the search results page to create a bibliography.
Internet Public Library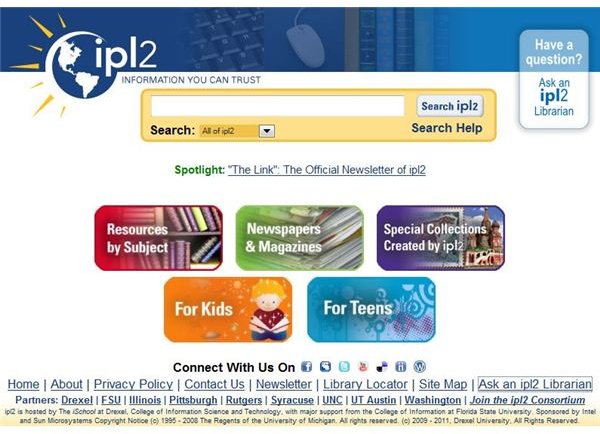 Perhaps your parents and grandparents have regaled you with stories of trekking to the library (uphill both ways) in order to perform research for an important school paper. Now you can benefit from all that the public library has to offer without leaving your comfy chair. Simply point your browser to ipl2, which merges the Internet Public Library (IPL) and the Librarians' Internet Index (LII) websites.
You can search all of ipl2 or narrow your options in a number of different ways. You can search resources by subject, search just newspapers and magazines, search special collections such as associations on the net and web technologies, or limit your results to only those appropriate for kids or teens. If you need more help, you can fill out an "Ask an ipl2 librarian" question form and receive a response in about three days.
RefSeek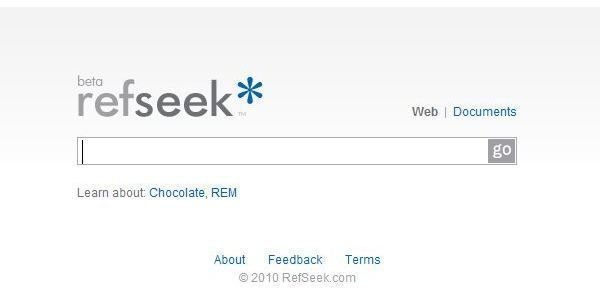 Providing results from more than a billion scholarly documents, RefSeek provides comprehensive yet practical information for researchers on every level. Most common search practices can be applied to this academic search engine, such as using quotation marks to search for an exact phrase and using a minus sign to exclude a word.
You might notice a Save icon at the top of a result document. This handy feature makes it easy to save any document for future reference. In addition, you can add a RefSeek search bar to your Firefox or Google Chrome toolbar, giving you instant access to academic searches.
Finally, you can browse the RefSeek directory by clicking the Directory link in the upper right corner of the window. This option gives you access to numerous references, such as almanacs, health journals and web directories so that you can refine your search and obtain the precise results that you need.
Image Credits
Screenshots by the author