Implementing Sustainability for Environmental Protection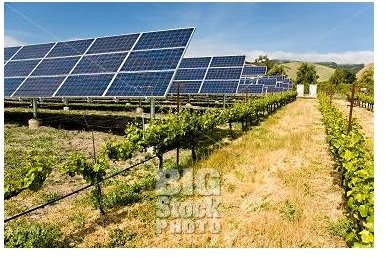 What is Sustainability?
Sustainability may be simply defined as the ability of a community to use its natural resources without disrupting the ecological balance. As contained in the 1987 Report of the World Commission on Environment and Development, the word sustainability means "meeting the needs of the present without compromising the ability of future generations to meet their own needs".
That definition was in 1987, when environment and development issues were still ideals. Today, twenty-two years after that report, we now represent the future generations the report alluded to. Sadly enough, the resources to supply our needs have been compromised, hence we are finding it difficult to meet our needs. In fact, enhancing sustainability is said to be one of the roads to poverty reduction.
If sustainability is to be measured in terms of how our environment fared during the past 22 years, it is quite evident that the concept of sustainability failed. Sustainability in its context today is about the ability of a community to effectively implement the different government regulations and policies in using natural resources, without further compromising the unhealthy condition of our environment.
Today sustainability is a more complex issue. Present day programs for sustainability deal with an environment already degraded and natural resources that have been depleted. There are measures needed to rehabilitate the air, the land and the bodies of water, so that "future generations" of tomorrow will not meet the same fate of what was yesterday's "future generation".
How the EPA Implements Sustainability in Our Environment.
More than 38 years ago, auto emissions, toxic wastes and the protection of ozone layer were already known environmental issues, which obviously did not improve through the passing of years. In fact, the atmosphere became saturated with greenhouse gasses, marine life was disrupted, waters were contaminated, the air is highly polluted and our natural resources almost depleted.
As early as 2007, EPA has made publications that the matter of instilling sustainability is the next level of environmental protection that they have to ensure. They will watch over businesses to check on the implementation of pollution control policies and will press on for a move to promote sustainability. Sustainability as the EPA sees it dwells on the following premises.
EPA believes that a sustainable future cannot be achieved by the government alone but will need the active participation of its citizenry. Each community should commit to inform, teach, and observe environmental awareness and responsibility as a means of improving environmental quality. So far, majority of the country has responded positively with a unified effort to achieve sustainable benefits for all.

Businesses and industries today are now using alternative sources of energy and has give attention to the non-use of harmful materials. The increase in greenhouse gas emissions abated as different sectors made efforts to arrest the sources of pollution. Today, the toxic causes of ecological destruction and life-threatening biological hazards have been largely eliminated.

There is now consciousness among manufacturers and industrialists in considering what goes into a product. That way waste management is achieved by managing biodegradable and compostable materials.
It was emphasized in the past that the principle of sustainability does not include environmental sacrifices in exchange for business gains. Instead, there should be a way for manufacturers and industries to work out a system that will give greater value to what is safe and beneficial to public health and what can be given back to the environment to replenish its natural resources.
Green Living for Sustainability
The Environmental Protection Agency admits it cannot achieve its role as the national watchdog for environment protection without the help of the citizenry as a whole. We are also responsible for the present day condition of our environment. We contributed to its use and misuse, hence we should heed EPA's call for our commitment in maintaining sustainability.Therefore, we no longer have to ask "what is sustainability? as we continue to do the following:
Promote green living by using only products that will not harm the environment to lessen the damages.

Care for every living thing and organism to bring back the natural ecological system.

Citizens should continue to create a demand for green products by using recyclable materials, solar power, solar powered battery rechargers, organic fertilizers, green supplies, green designs, eating organic food, and by striving to maintain a green home.

Manufacturers should continue supplying green products by using power plants that derive power from renewable sources of energy like hydroelectric power plants and moving winds. They should not forget to use only green chemistry, green engineering, and green fuel.
In time, poverty reduction will be easier to address since everyone will know how to practice sustainability.