Crafty Ways to Recycle Burlap Coffee Bean Bags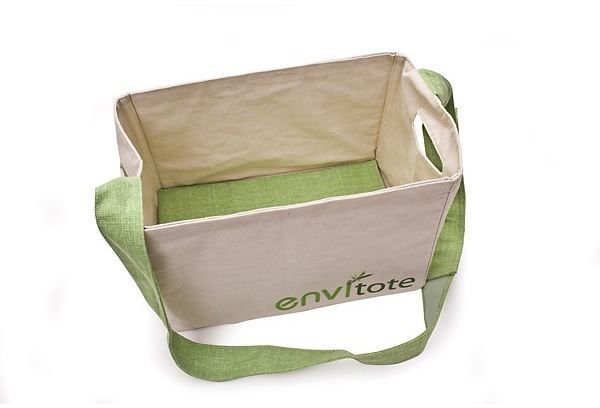 Overview
Everyone these days is big on the 3 Rs – reduce, reuse and recycle. And we have a just cause to be so. Mother Nature has been complaining on how we have been abusing our natural resources. Global warming is a phenomenon that's now felt on various parts of the globe. If we don't do our share now, what will be left for our children? A wasted planet?
A lot of businesses are getting into the act, too. Coffee companies, for example, are urging people to recycle burlap coffee bean bags. Coffee bean bags are those sack-like material in either white, beige or brown, that are used to export coffee beans all throughout the world.
There are lots of crafty ways to reuse burlap coffee bean bags. The bags have excellent graphical and textural appeal. Some bear their companies' logos, others have the companies' mission and vision written nicely, while the rest have some sort of distinctive drawings. There are many crafty ways to reuse burlap coffee bean bags and give these discards a new life.
Coffee Bean Bags as Home Decors
One ingenious idea of recycling coffee bean bags is to make them part of your kitchen, living or dining room. You may use them either as a throw pillow case, table top display, frame cover or quilt. These things are not even very difficult to make! You just have to have a good sewing machine, some tape measure to know how much coffee bean bags you'd need and maybe some glue if you intend to use it to cover your frames.
As coffee beans bags come in various designs, you don't have to "accessorize" them more. Maybe you can wash them first before sewing them into throw pillow covers or something. Not only will you have an original, not-store-bought home furnishing, you know that you're able to help Mother Earth reclaim her old glory.
Coffee Bean Bags as Totes and Shopping Bags
One of the more popular crafty ways to reuse burlap coffee bean bags is to transform them into totes or shopping bags. By converting these coffee bean bags into well, bags or shopping totes, we are hitting two birds with one stone. One, we are reducing the use of plastic when we buy our groceries or just anything in the mall. Two, we are doing our share to recycle burlap coffee bean bags.
As coffee bean bags are already square-shaped, you won't have a hard time fashioning them into multi-purpose totes. However, if you want a handbag or shoulder bag with a different shape, you can cut some edges. You may even make a purse or a small make up kit out of these coffee bean bags.
If you're not very crafty yourself, you can search the web for tutorials on how to make simple bags, totes or purses. You can also check sites like Etsy if you would rather buy someone else's hand crafted coffee bag items before trying it out yourself.
At the end of the day, everyone must do their part to help save our planet. Recycling burlap coffee bean bags is a fun, creative and enjoyable way to reuse and reduce wastage of materials.
References
https://www.thisnext.com/item/248E5017/76678A91/sidneyann-Recycled-coffee-bean
https://www.treehugger.com/files/2009/12/parsons-midseason-preview-reuse-recycle-reconstruct-photos.php
https://www.allbusiness.com/specialty-businesses/non-profit-businesses/4077497-1.html