Biodegradable Christmas Wrapping Paper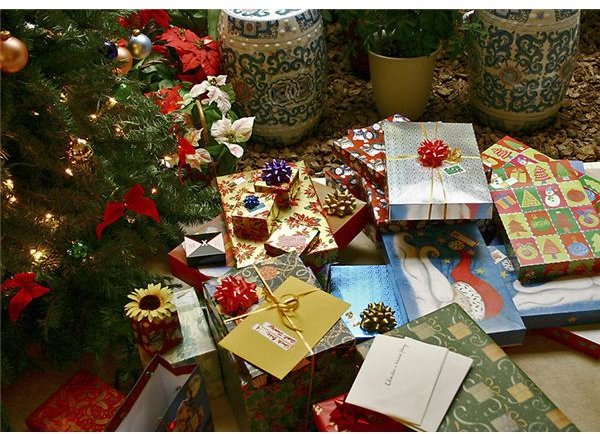 Don't Let Christmas End up in the Dumps!
The holidays are filled with joyous sights and sounds. The children run downstairs with excitement, rushing to see what Santa has left under the tree. Beautiful gifts in shining wrap entice them into a paper shredding frenzy. The unwrapping of toys and gifts is over within a matter of minutes, leaving a heap of ribbons, bows, cards and wrapping paper in the middle of your room. Now comes the clean up.
The heap of paper needs to be thrown out and will end up in the landfills. Is the heap biodegradable Christmas wrapping paper? When the holidays are all over, the landfills get the brunt end of the deal, with plenty of garbage that isn't made of biodegradable, eco-friendly materials. You can help keep landfills free of materials that aren't biodegradable by starting with the simple task of using wrapping paper that is able to break down easily. This can be the beginning to one of the greatest gifts you can give your children - a clean planet!
Biodegradable paper is one of the many forms of green-friendly products to keep landfills free of excess waste materials that do not decompose. In preparation for holiday gift exchanges, people can find and buy this type of paper from a number of stores that sell green goods and products. The following online merchants offer eco-friendly gift wrap that is not only durable, but festive and cheery as well!
Sweet Organics and Naturals
Sweet Organics and Naturals boast beautiful biodegradable gift-wrap that is filled with all the traditional favorites. Trees and ornaments surround snowflakes, with doves flying in the holiday spirit. Traditional holiday items are laid out with a current holiday theme and colors. Each package of Holiday Elegance recycled gift wrap contains two 24"x 36" sheets and costs about $5.00 per package. Keep in the holiday spirit by providing employment for adults with developmental challenges, as they wrap each package of gift wrap for you.
Stay organic with:
--100% post-consumer fibers
--Chlorine free
--Vegetable based ink
--Manufacturer plants 1 tree for every 10 packages of paper sold
After wrapping your gift, don't forget to top it off with a 100% biodegradable bow from Sweet Organics and Naturals!
Green Field Paper
Green Field Paper has recycled gift wrap available in Christmas-theme designs such as Oh My Deer, Gifty Boxes, Snow Flakey, and Trees. One roll of Christmas paper (two 24" x 36" sheets) can be purchased for approximately $8. Some eco-friendly features of this wrapping paper include:
--soy-based ink prints. Green Field Paper does not use petroleum-based inks to create their Christmas wrapping designs.
--recycled and recyclable components. This gift wrap is not only made from purely recycled materials, but it is also fully recyclable after the holiday season ends.
Earth Love'n Paper
Earth Love'n Paper has an extensive variety of Christmas gift wrap available for purchase by green-friendly consumers. Designs include Christmas Jazz, Christmas Reindeer, Holiday Elegance (Red or White), Snowflakes, Christmas Joy, Christmas Stockings, and Classic Stripe. One package of paper, which costs approximately $5, contains two 24" by 36" sheets. Product details are as follows:
--Earth Love'n Paper gift wrap is crafted from chlorine-free (chlorine by-products are non-biodegradable), post-consumer fiber materials.
--The ink used to create the many festive paper designs is vegetable-based rather than petroleum-based.
--Environmental information and tips for green consumers are printed on the reverse side of this gift wrap.
BuyGreen
BuyGreen offers sustainable Christmas gift paper in the red-and-white Candy Cane Snowflakes pattern. One package of paper (either 20" x 38" or 26" x 38" sheets) costs between $4 and $5. This Christmas wrap is environmentally beneficial in these ways:
--BuyGreen gift paper is manufactured by wind power-operated machinery.
--This gift wrap is chlorine-free and composed of recycled cardboard and biodegradable cellophane.
--The printing ink used on BuyGreen paper is non-toxic and soy-based.
Help the Environment and Have a Merry Christmas
People who use biodegradable Christmas wrapping paper do their part to help the environment during a season in which gift-wrap waste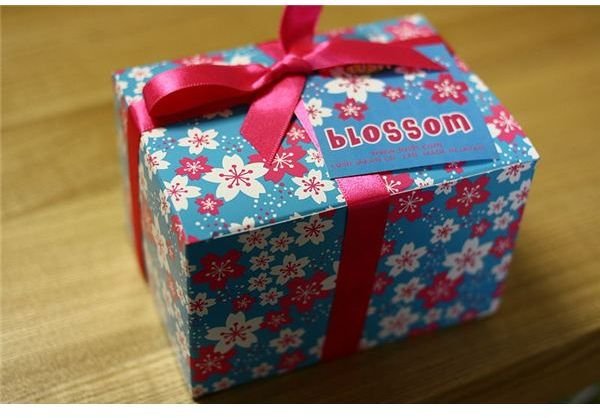 is plentiful. Pairing eco-friendly wrapping paper with green Christmas gifts is one way in which people can encourage friends and family members to adopt environmentally-conscious practices.
Not only are you helping the environment, but you are also teaching the next generation to keep the environment clean and healthy as well. Biodegradable Christmas wrapping paper is only the beginning to a cleaner planet that your children and future generations can enjoy for many Christmases to come.
References
Sweet Organics and Naturals–https://sweetorganicsandnaturals.com/hoelregiwr.html

Earth Love'n Paper–https://earthloven.com/cart.php?m=product_list&c=13
Images
"Christmas Gifts" by Kelvin Kay under CC BY SA 3.0
"Lush" by Tatsuo Yamashita under CC BY SA 2.0