How Do You Make All Natural Deodorant? Safe and Eco-Friendly Homemade Recipes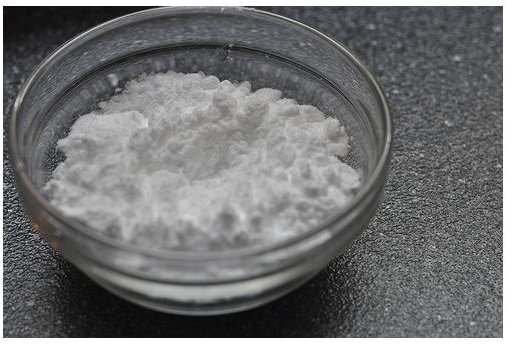 Why Make it Homemade?
What are the benefits of making all natural deodorant at home? Control of ingredients and control of your well-being. All conventional deodorants and antiperspirants contain substances which are possibly harmful to your body and definitely toxic to the environment:
Petroleum-based mineral oil, which is harmful to the environment during production.
Aluminum, which is usually the main active ingredient in antiperspirants, pollutes the water and soil, and uses excessive energy during mining. For the human body, there are many theories that this metal may be a factor in serious illnesses such as breast cancer and Alzheimer's. While sufficient evidence is lacking, the FDA has required safety warnings for people with kidney disease.
Propylene glycol is linked to organ system toxicity and irritation of the skin, eyes, and lungs.
Triclosan is used in some deodorants as an antibacterial agent. It can irritate the skin and eyes and can lead to the formation of other chemicals, which may be carcinogens.
Parabens are preservatives; they are known to disrupt the endocrine system.
Fragrances used in deodorants and antiperspirants are usually the biggest culprit of toxic behavior. The specific chemicals used to create a specific fragrance are generally not listed for intellectual property reasons.
Natural products, such as many crystal deodorants and eco-friendly brands, are a much more environmentally-friendly and chemical-free option. It is also possible to use a few basic ingredients to create your own personal product, saving on the packaging and manufacturing of a store-bought item for the environment, and saving money for yourself. So, how do you make all natural deodorant?
The Ingredients
To make your own homemade, natural deodorant, first, understand the benefits of the ingredients:
Baking soda is one of the most inexpensive and effective substances you can use. What does it do? It neutralizes odors, rather than covering them up with chemical fragrances. It will absorb some perspiration, also helping to keep you dry. It is somewhat gritty in texture, however. This problem can be solved by blending with equal parts of cornstarch or arrowroot powder to soften.
Corn starch (can use arrowroot powder as well) is literally the starch of corn. Why is it beneficial? It absorbs moisture. It also helps to turn gritty baking soda into soft powder.
Witch hazel (can use rose water) is a natural astringent. It acts to tighten pores and overall is beneficial for the skin. This herb is often found as a distilled liquid.
Coconut oil (can substitute with cocoa butter, beeswax, and shea butter) can turn a homemade deodorant powder into a stick or cream deodorant. It is a nutritional oil that will add moisture to your skin and form to your homemade product. It also has natural antibacterial properties.
Essential oils, all therapeutic grade essential oils act as natural antibacterial agents, which means they will help to destroy the bacteria that causes body odor in the first place. Some essential oils, such as lavender, rose, and patchouli are ideal as skin care fragrances. Also try sage and cypress to help reduce excessive perspiration. Try geranium for its balancing properties.
Recipe for Natural Powder Deodorant
A simple recipe for a dry powder is to mix equal parts of baking soda and corn starch. Blend well. Add essential oils if desired and mix again. Essential oils are highly concentrated — a little goes a long way, try five drops for every one-half cup of powdered deodorant. Store in a closed container; try reusing an old jar that held other skin care products, or any type of glass jar.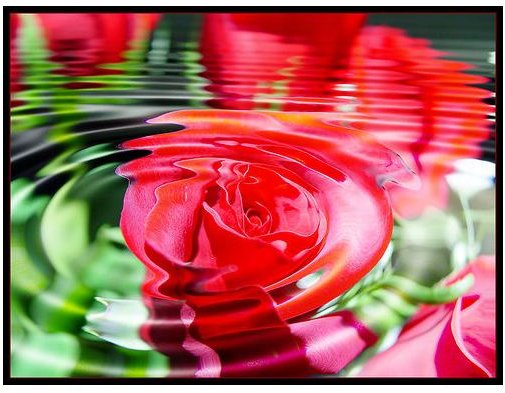 As essential oils lose their potency when exposed to heat, air, and light, make a small amount at a time for best results. Dab powder onto underarms with a clean cloth. For a more effective twist, moisten the cloth or a cotton ball with rose water, then dip into powder and apply. This will add just enough moisture to easily spread the homemade deodorant, plus add the benefits of the astringent.
Recipe for Homemade Stick Deodorant
This natural deodorant can be stored in used deodorant sticks, or sealed in a glass jar and applied with your fingers. Mix equal parts of baking soda, corn starch, and coconut oil in a saucepan. Add more or less of the coconut oil to find the consistency that you want. Heat over a low heat, stirring constantly, until melted. Stir in one tablespoon of witch hazel for every cup of base. Add essential oils, again, only four or five drops. Move to container for storage, seal, and enjoy.
Knowing how you make an all natural deodorant at home is a great way to save money, save the environment, and protect your body from chemicals. Have fun with these recipes. Use pretty glass jars if you want. Make gifts for other people. Try different oils. Making natural products on your own puts all the details in your control.
References
Environmental Working Groups' Skin Deep Cosmetic Safety Database https://www.cosmeticsdatabase.com/browse.php?maincat=skin+care+%28fragrance%29
"Deodorant's chemical contents." (Green Your) < https://www.greenyour.com/body/personal-care/deodorant>
"Homemade Natural Deodorant." (Passionate Homemaking) https://www.greenyour.com/body/personal-care/deodorant
"Cornstarch." (Professors House) https://www.professorshouse.com/food-beverage/food/cornstarch.aspx
photo by: Rowdy Kittens (CC/flickr) https://www.flickr.com/photos/rowdykittens/4413111450/
photo by: Cleary Ambiguous (CC/flickr) https://www.flickr.com/photos/clearlyambiguous/21786330/