Care2 Christmas eCards: Every Electronic Card Sent Saves a Portion of the Rainforest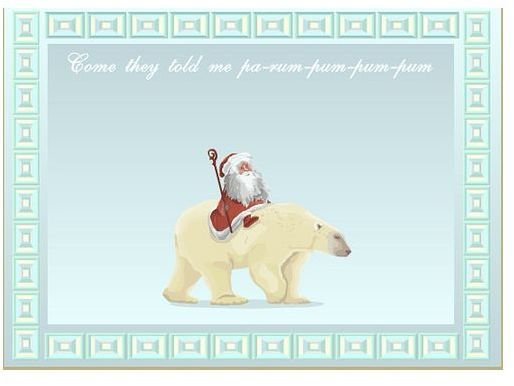 Care2's Eco Holiday Cards
Eco-conscious online community Care2 has taken a different spin on the regular e-cards that you can get through Hallmark or American Greetings. Each time you choose to send an eCard from their selection, they donate to save a square foot of rainforest land. With over nine million members for Care2 that is a lot of land saved.
Each category of cards that Care2 offers have been inundated with fun styles created by various e-card artists and donated to the website for free use. The idea of offering quality cards that will keep users coming back is a mainstay for Care2, as they can use the power of people in large numbers to spread the message of a greener world that is more sustainable.
For more information on holiday Christmas Cards, check out Christmas Card Art Project and Free Templates to Make Holiday Cards.
Five Catagories for Christmas Cards
Care2's eCard selection includes over 25,000 free animated and non-animated cards with 224 in the Christmas category. There are five eCard categories listed for the Christmas season. All religions that celebrate the season are represented, and there is even a selection of cards that are available for those who celebrate the season in a nonreligious way.
The categories are broken down into a style base with the newest added cards being listed in the first category of Featured eCards.
The other card categories are as follows:
Santa Claus shows mostly animated and humorous depictions.
Season's Greetings which offers you various ways to wish someone a joyous holiday season; includes a Chrismukkahkwanzaayulemadan greeting.
International which includes holiday greetings in Spanish, Swedish, German, Italian and French.
Elegant, which includes some animated eCards but stays away from the humor instead of a sincerer holiday greeting.
Care2 also offers a selection of backgrounds for each card as well as an outer graphic stamp of your choosing. When sent, the receiver of your card will be e-mailed a link for the ecard you created. They will then need to click on the eEnvelope to view the eCard.
In the image to the upper left, you can see an example still from an animated card featured in the Santa Claus category. This card will play the entire song of "The Little Drummer Boy" in a classical version while Santa rides his polar bear and the words to the song are scrolled at the top of the card.
To get started on choosing your eCards for this year's holiday season, visit the Care2 site.
*image used is provided by and © 2010 Care2.com, Inc.