All About Constructing a Green Home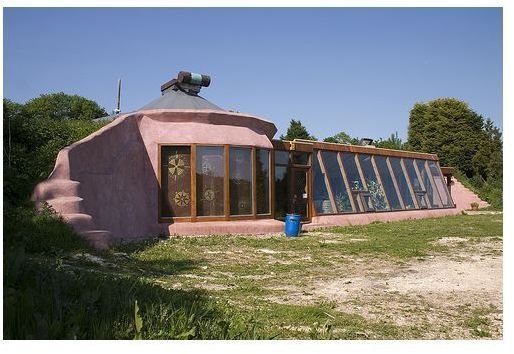 Before you start your green building project you'll probably have several questions about the types of green materials available, what types of renewable energy resources you might be able to use, the best designs for starting from scratch, or placing an addition or even where to look for a green builder in your area. We've collected all of the current Bright Hub knowledge about green building and placed it here so all of the answers to your questions are at your fingertips.
Before we get right into the technical aspects of constructing a green home, we'd like to give you a bit of a background on where the current green building movement started.
History of Green Building and Why it Made a Comeback
While the current green movement got its start in the 1970's, due to the energy crisis the methodologies of green building actually harkens back to the days of primitive societies. We have better equipment than our ancestors did, but the basics behind the ideas of energy conservation, temperature control, and sustainable design are all quite similar. Why have we come back to these methods? What is the purpose and what are the benefits of "going green?"
Green Home Structures
While the traditional home can be made leaner and greener there is a whole movement that takes green to another level: the alternative home. Alternative home structures are as varied as the people who call them home but they do fall into several definable categories; Yurts and tent structures, rammed earth structures, adobe buildings, COB buildings, and the more recent shipping container and prefab homes.
There are some major considerations that need to be addressed before you start thinking about an alternative structure with the first being local building codes. Although there has been a good amount of progress made in terms of adjusting building codes to make green and sustainable living environments more achievable there is still a long way to go. Many local codes are woefully behind the times and don't allow structures like yurts that don't have solid walls. Incorporated in the discussion on yurts is a section on what to do if you are having trouble with local building inspectors and codes.
Green Design
After deciding to go the green route with your construction project and researching all of the possible alternative designs, it's time to look at some practical design elements that can be used in a more traditional style home. There are green approaches for every facet of the building process from initial design to construction to energy-efficient finishing touches.
Understanding the underlying principles of heat zone planning and conductive heat loss can lead to a better overall plan for your home remodel. However, green building doesn't end at the front door; landscape design and green roof top systems are also important components in a full green structure. Learn more about some of these overlooked aspects of eco-friendly home design by checking out these articles.
Building Materials
While design and building choice are major components to a green build, the materials are really the foundation of the project. There are hundreds of choices when it comes to building materials so how can you know that you are using one that is eco-friendly?
Have no fear; we have a full compendium of research that will help point you in the right direction. Whether it is a new floor or a full home build we have you covered. Learn about eco-friendly wallboard, sustainable hardwood distributors, roofing options, how to reuse old tires and several other materials that you may not have known existed.
Renewable Energy Components
A truly green home will incorporate at least one renewable energy component. The most popular of these is a solar panel system with wind and geothermal power also becoming popular in new home builds. We'll scratch the surface here with a piece on how passive solar and geothermal energy can be used in green home design, and then give you instructions on how you can run 12 volt lighting directly off a solar panel without needing a power inverter. To close we look at how much it costs to install a wind generator system and whether it is right for your location and energy needs.
Home Locations and Green Building Companies
The old adage in real estate is "location, location, location," and it is never truer than when you are picking out a spot for construction of a new green home. We'll give you a heads up on what you should be looking for in a lot location including the natural resources in the area, the path of the sun takes over the parcel throughout the year and other intangibles. Once you've learned how to pick out the best piece of land, why not check out the best green home designers and builders. These are the premier people and companies in the industry today.
If you have decided on an off-grid location for your home but are still security conscious, we have you covered here as well. While security in the city is a pretty ubiquitous, in the off-grid areas some of the methods are polar opposite of what you'd expect. This is a must read for anyone living in a rural setting, green built or not.
Green Building Projects
Now that you've read through all of the major sections on green building you're probably chomping at the bit to start a huge remodeling project. Why not start with one of our step-by-step guides. You can learn how to make a solar space heater out of aluminum cans, a few 2x4's, and a piece of Plexiglas, or make your own above ground root cellar for storing fruits and vegetables. There's even an ambitious build for those of you with a creek and an old school springhouse on your property.
Thanks for taking the time to browse our green building selection here at Bright Hub. Hopefully you've learned quite a bit about constructing a green home and have had all of your questions answered. If you haven't, please leave a comment or question for one of our in-house experts.
We love to hear from our readers and are always willing to lend a hand to help solve problems. While we can't actually help in the construction of your green home, we can do our best to provide you will all of the information you'll need to make it the best build for your individual situation.
References