Save the Earth, Learn about Computer Battery Recycling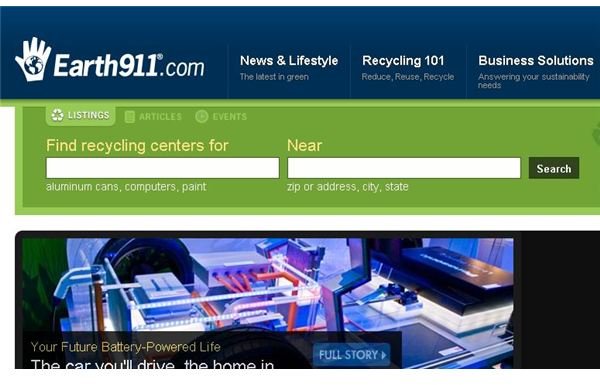 Earth 911
One of the best resources for all types of recycling, including computer battery recycling, is Earth911. By visiting the Earth911 Web
site, users can enter in "computer batteries" and type in their zip code into the search field and then get a complete list of applicable recycling centers in their area. This allows users to dispose of their old computer batteries for a minimal cost. Stores like Lowe's, Radio Shack and Staples as well as community-run recycling operations are all listed along with their addresses and phone numbers to make recycling computer batteries and virtually everything else an effortless process.
Just in case people do not have a nearby location for computer battery recycling, options for mailing batteries to recyclers are also available at the Earth911 Web site. Visitors to the site should click on the "Mail in" tab to find a list of companies that receive batteries through the mail for recycling.
Earth911.com is a site endorsed by many technology manufacturers, to augment their own recycling initiatives.
Call2recycle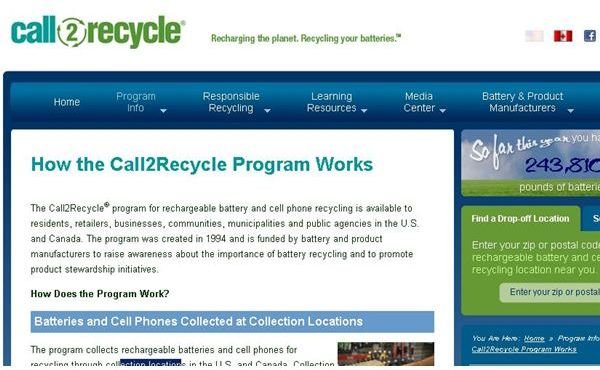 Another major online resource for computer battery recycling is Call2recycle.org, a treasure trove of information about recycling laws, regulations and practices. This site specializes in recycling issues concerning batteries, making it an ideal go-to source for the information computer users need for safely disposing their old batteries of all types, including those meant for computers.
Call2recycle is sponsored by industry partners who have seen the need for a unified program to accept discarded batteries. The program has a search function that allows users to search for drop off locations. There is no fee to drop off batteries for recycling and most people are within a convenient range of a drop off center.
Another key role of the Call2recycle.org Web site is to provide for business, community, and municipal entities to sign up to become a part of the Call2recycle effort. Those that sign up to participate can decide whether to receive batteries from internal sources only or to open their drop off location for the public to use as well.
There is no cost to become a Call2recycle location. The program even sends participants boxes and shipping materials to use when sending batteries to the recycling plant.
EIAE
The Electronics Industries Alliance (EIAE) sponsors a Web site operated by the Telecommunications Industry Association (TIA) that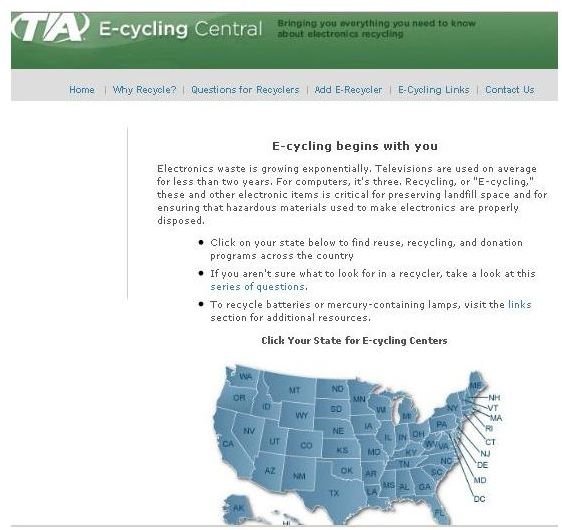 provides a nationwide directory of E-cycling that provides locations for computer battery recycling and other recycling associated with electronics. together with a variety of links that help get the word out about the importance and benefits of recycling and how it works, this site is a key resource for any business or private individual who wants to be responsible with their computer-based waste.
Start Recycling!
With these key resources available to everyone, computer battery recycling is not only possible, but it is easy and fun. Join the growing ranks of Americans who are taking simple steps to make sure that computer batteries stay out of landfills while being put to responsible use.
Image Credits: Screen shots taken by Bruce Tyson