Ubuntu Cloud Computing - Why You Need It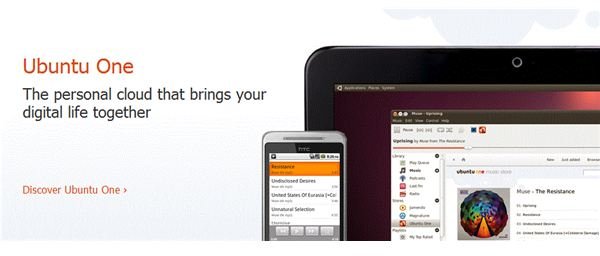 Ubuntu Cloud Computing - An Introduction
Ubuntu cloud computing, popularly known as Ubuntu One is managed by Canonical Pvt Ltd. The same company also offers support if you wish to create your own private Ubuntu cloud computing service.
In the latter case, Intel is the preferred partner as far as the infrastructure is concerned. Before talking about the advantages of the private cloud, let's check out Ubuntu One.
Ubuntu One - Cloud Computing for All
Ubuntu One can be classified as a public cloud. Cloud computing is categorized into two types: public clouds and private clouds. SkyDrive, Google Docs, Mozy, etc. are examples of public clouds. Such cloud computing packages offer pre-built services on a certain platform. You can make use only of the resources provided by the public cloud computing service provider. A public cloud can for example, store the backup data of more than one business on the same server.
On the contrary, private clouds are the ones that are built by small businesses or corporates to handle their own resources. People outside these organizations are not permitted to access the data in these clouds. Canonical, with Ubuntu, helps you build your own private cloud. We will discuss the private cloud and its benefits in the next section.
Coming back to the famous Ubuntu cloud computing - the Ubuntu One - let's check out the features. As with most of the public clouds, Ubuntu One also offers 2GB of free space. This means that you do not have to pay anything if your storage requirements are less than 2GB. Ubuntu One is Software as a Service (SaaS) so you have to download the Ubuntu software before you can upload or download documents. This also means that Ubuntu One is basically a storage application through which, you can back up your data and access it from anywhere on the planet.
Please note that currently the Ubuntu One supports only Ubuntu and Windows platforms. If you are a Mac user, you will not be able to use this cloud computing service from Ubuntu.
If your service requirements are higher than 2GB, you can get more space by paying additional fee. Ubuntu offers storage chunks in multiples of 20GB at a cost of $29.99 per year.
Storage Plans: This also means if your requirements are 30GB, you will have to purchase 20GB + 20GB = 40GB. In other words, you can increase your storage in multiples of 20GB only. There is no other plan except to buy needed storage in these designated chunks.
The Mobile Plan of Ubuntu One - Music for Your Mobile Devices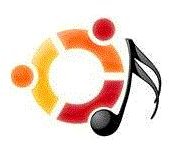 Ubuntu One also offers unlimited music for your mobile devices. The rate is $3.99 per month or $39.99 per year. The package is compatible with most of mobile devices and is somewhat similar to the Nokia OVI store, which also offers unlimited music.
Negatives of Mobile Plan: The only negative is that you can only get music in an MP3 format. Now you know that MP3 takes up more space than WMA and other file formats. Hence, many users consider this as a drawback of Ubuntu One.
Ubuntu Cloud Computing - Benefits of Ubuntu Private Clouds
As said earlier, Ubuntu cloud computing is powered and managed by Canonical Ltd. Any cloud computing package has three levels:
a) Infrastructure as a Service (IAAS);
b) Platform as a Service (PAAS); and
c) Software as a Service (SAAS)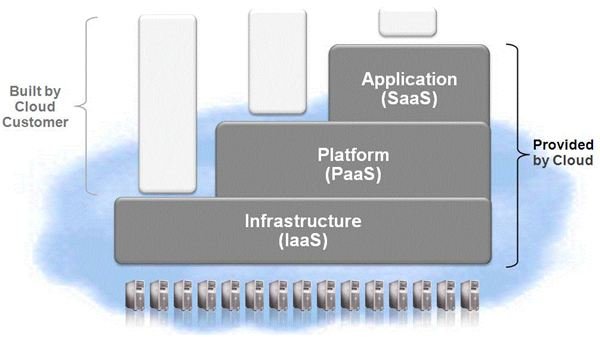 When building a private cloud, the IAAS part is handled by Canonical Ltd. This level contains the hardware (servers, etc.), and system software such as operating systems. Most people prefer Intel for the Platform part. Intel has good resources that allow your engineers to build a flexible platform for software designers. Thus, you can have different cloud SAAS for different departments in your business. In Ubuntu private cloud computing, you are not restricted only to the storage part. You can upload your entire network to the Ubuntu cloud, thus making it more flexible and versatile.
One of the definitions of cloud computing says that a cloud should be able to adapt to different circumstances without requiring much efforts. It also says that the cloud should be able to handle smaller responsibilities on its own. These responsibilities include logging, allocating and freeing up space as and when required.
Using Intel resources, you can build such an integrated PAAS for your application and software designers. Once the platform is engaged, different departments can start working on deployment of different Software as a service (SAAS) that works for different departments. If you do not have the expertise required to build the PAAS, you can contact Ubuntu Support.
Advantages of Ubuntu Private Clouds: If anyone asks me what is best about Ubuntu private clouds, I would say the customer support. Ubuntu's customer support helps you with all possible aspects of cloud computing. This means if you do not have the expertise to build the PAAS, you can ask for help from Ubuntu Support anytime. Depending upon your requirements, they may send in consultants or engineers who will set up the platform for you.
Once the platform is set, the ball is in your hands. You need to figure out what departments need automated services and accordingly, engage your software and application developers to create Software as a Service for the identified departments.
By now, you may be having some questions of the following type: What would be the advantages of Ubuntu Private Cloud? Why not use a traditional client-server model? The answer is IAAS. You need not worry about the Infrastructure as it would be offered by Canonical and Ubuntu. You need not purchase it. You need not worry about the maintenance of the infrastructure. Backup servers are also normally covered in the IAAS part. All this is taken care of by Canonical and Ubuntu, whereby you save on money and time.
Advantage - Versatile Servers: In case your storage suddenly increases, you can increase the size of your private cloud by bursting into the public clouds. Later, when the storage needs decreased, you can leave the public cloud. If the increase of storage is a permanent need, the IAAS part will take care of it in real time so you need not worry. All you need is to give a call to the Ubuntu cloud computing customer support.
This explains Ubuntu cloud computing in short. If you need further explanations or if you have any doubts, please feel free to comment below and I will get back to you with answers.
Screenshots by author courtesy of Ubuntu One.
This post is part of the series: The Best Cloud Clients
This series covers best cloud clients based on the whitepapers released by the related companies. It includes: Microsoft cloud computing, IBM Infosphere, Ubuntu One, Enterprise Vault for BPOS, and Oracle Fusion for building your own private clouds.