A Review of the Philips MSA2025 MP3 Player
The Philips Magnavox MSA 202537 MP3 player is a compact and lightweight player. How do you know that it is the perfect player for you? Below is all the information you need to know about this product to help you in the decision. It's a quick review discussing its features and design so read on for more details.
Design (3 out of 5)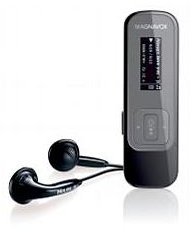 This model is small, sleek and comes in silver with black accents. The size is of this MP3 player is no bigger than a USB stick. It is a plug and play device. This means you plug it into the personal computer and download your music. With regards to weight, the MSA 2025 is only 8 ounces.
On the negative side, the display screen is a little hard to read because of its small design, and because of its compact size, the player could easily get lost.
Image Credit: https://images.philips.com/is/image/PhilipsConsumer/MSA2025_37-IMS-global?wid=225&hei=225&$jpglarge$
Features (5 out of 5)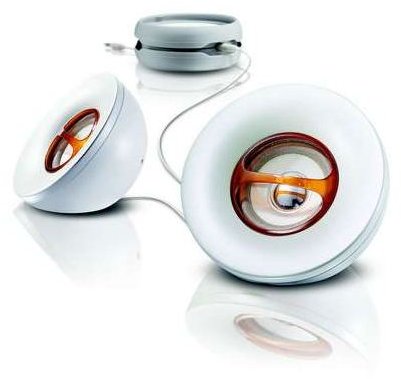 Plug and play is one of this model's cool features. There is no need for wires or drivers. It can accept WMA, MP3, and WAV formatted songs. Another feature loved by music lovers is the radio. Several presets are available in the MP3 player. You can also attach it to Philips MP3 speakers.
The built-in equalizer has a few genres that it recognizes to customize and optimize sound. Playback is stereo mode, and it has a built in microphone. Additional features include a battery level indicator, volume control, and upgradable firmware. It also has a digital clock.
The model runs on 1 AAA battery and it can operate with a variety of systems including Windows XP, Vista, and Windows 2000. It does have a software CD to help learn how to operate the player.
Image Credit: https://cache.gizmodo.com/assets/resources/2006/08/SBA1500mainlarge.jpg
Good Value (5 out of 5)
Even though this model is not available for sale brand new anymore, the price for a used model is a good buy, especially for children. Parents can spend a few dollars and get their children a good MP3 player cheaply. Philips is known for quality electronics and this model is no different. Prices vary between owners, but for under 15 dollars it is a cheap MP3 player. So, you are not out too much if the device gets lost or stolen.
Availability (2 out of 5)
As the model is no more manufactured by the company, the best place to find a MSA2025 is on Internet auction sites like eBay, where people sell used gadgets. You can also find the MP3 player at yard sales and flea markets. However, buyer be aware. Carefully read the description of the item. If it differs greatly from above do not buy. Also if it is more than $15, stay away from that item as it is not worth that in today's market.