Cowon iAudio 9 Review: Specifications, Design and Features
Cowon iAudio 9 Review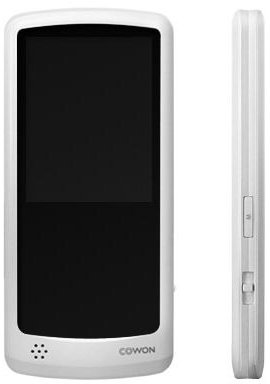 Cowon has always been known as a premium MP3 player manufacturer which makes excellent devices that offer superb audio quality but with affordable prices. They are the first choice of audiophiles on a budget. The Cowon iAudio 9 is the newest of the Cowon iAudio family and succeeds the Cowon iAudio 7, which was well-received by users around the world. It has a much better design than the iAudio 5 and also offers improvements in the interface and other features.
Cowon iAudio 9 Specifications
Dimensions: 43 x 95 x 9 mm
Weight: 40 gms
Colors: Black, White, Red
Storage: 4 GB, 8 GB, 16 GB
Screen: 2 inch display, 320 x 240 pixels
Battery Life: 29 hrs audio playback, 7 hrs video playback
Audio Formats: MP3, WMA, WAV, FLAC, OGG, APE
Video Formats: XviD, WMV
Other Formats: JPG, TXT, Flash
Features: Speaker, FM Radio, Voice Recording, Equalizer
Transfer Protocols: MTP, MSC
Design (4 out of 5)
The Cowon iAudio 9 has a standard candybar form factor and is very compact. It has dimensions of 43 x 95 x 9 mm and weighs just about 40 grams. It is slim, stylish and has a nice feel. The body is made of plastic but is scratch resistant. The body of the Cowon iAudio 9 is very sturdy and will last a long time. On the front, there are touch sensitive controls which you can use to navigate the user interface, (UI). There is a back, play/pause button, music, navigation buttons and the sliding control.
On the left, there are the volume up/down buttons while on the right, there is the menu button and the power/hold switch. On the bottom, there is the headphone jack and the proprietary USB slot.
It sports a 2-inch LCD display with a resolution of 320 x 240 pixels and support 262k colors. The display quality is really good with nice brightness and contrast. The viewing angles are also quite wide. However, the size is a bit small for watching videos.
Features (4 out of 5)
The Cowon iAudio 9 is packed with a nice bunch of features. It has a really nice UI which is easy to use. It has a slight learning curve which can get you thinking at first, but after a few minutes of use, you will easily find your way around it.
The UI has nice graphics and is very responsive. It can be navigated using the slider button in the center. You can browse through music, video, pictures, documents, recorder, flash and settings in a single swipe.
You can navigate through your music collection by artist, album, songs, genre, playlists etc. You can bookmark your content and access it later. You can also use the equalizer, shuffle the songs, repeat tracks and view track info on the Now Playing screen. The iAudio 9 also supports lyrics using the Jet Audio application. It comes with both the MTP and the MSC transfer protocols so you can either just plug it in to transfer data or use it with an MTP interface software.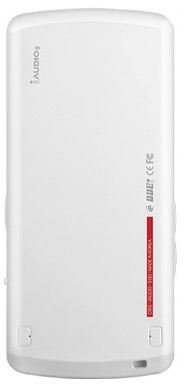 The iAudio 9 also supports video playback and can play XviD and WMV files directly. It supports the MP3, WMA, WAV, FLAC, OGG and APE audio file formats. It comes with the BBE sound enhancement feature, and this clearly improves sound quality. You can create playlists on the player, or use Jet Audio to create one.
It comes with support for Flash Lite so you can play compatible games and apps on your iAudio 9. You can also view images on your iAudio 9 in a slideshow and set them as the background. It also has a built in speaker, voice recorder and FM radio with recording capability. You can also read text files on the iAudio 9. It also allows you to sync Audible files on the player. However, you get just the bare basics bundled with the player: earphones, USB data cable and the user manual.
Performance (5 out of 5)
The sound quality of the Cowon iAudio 9 is really very good. Cowon is known to deliver the best sound quality and it does exactly that with this model. The customizable 5 band EQ and the BBE audio enhancement feature ensures that the Cowon iAudio 9 delivers excellent audio quality that will please even the most critical audiophile. You won't get better audio quality in any MP3 player in this price range. The FM reception is also quite good and the video playback is great, except for the small display. The voice recording is done in the WMA format and is decent. It comes with a battery which lasts for about 25 hours with audio playback and about 6 hours for video playback.
The Verdict (4 out of 5)
The Cowon iAudio 9 is a very good MP3 player which offers a lot of features and excellent audio playback quality. I would definitely recommend it. It retails for about $150 for the 16 GB version. In my opinion, a great deal.