Crabble - The movie stand for your wallet
Watching video on Portable Devices
"Simplicity is not the goal. It is the by-product of a good idea and modest expectations." - Paul Rand
I wanted to start this review with the above quote since it so well matches the product that I've reviewed here. Apple has made a master stroke in portable media consumption devices with the iPod Touch and iPhone. The wonderful screen and seemless connectivity and sync options make them the masters of the category. The only drawback that I felt that remained with these devices is that for consuming videos longer than a few minutes there is a certain level of ergonomics that has to be sacrificed. Although iPod & iPhone cases are abundant, there aren't enough options available in terms of portable stands for using these devices in a hands-free manner. Crabble is a product that fills this vacancy with a very simple and hence elegant solution.
Crabble from Seskimo
The Crabble is a brilliantly designed simple stand that will hold your mobile media device making it suitable for hands-free viewing. The design consists of two prong like arms with two grooves and a rubber padding at the base. The grooves allow Crabble to hold any of the compatible devices and also allows for two different angle of viewing in the landscape mode. Yes, the crabble also allows a portrait mode where your device could stand vertically on it. The rubber pads of the stand prevent the stand from slipping or moving away. The groove also contains a plastic band which is again made to prevent the slippage of any device that it is holding. Though it might be difficult to understand how it works from my description here, the images below should do justice.
Lets Crabble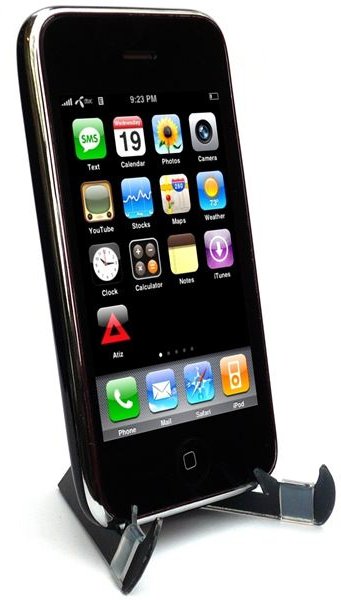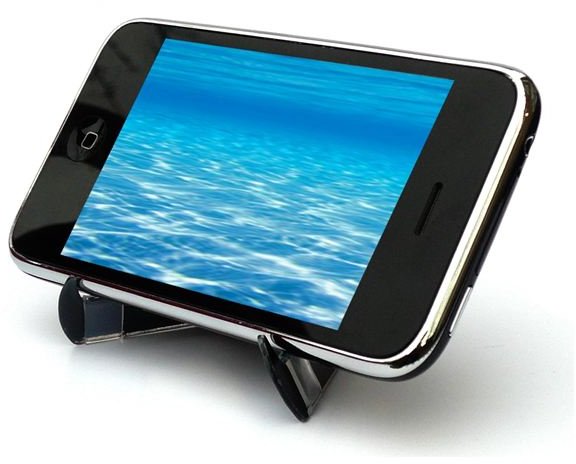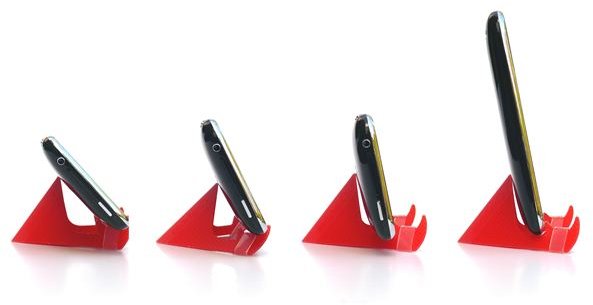 A Small Wonder - Must Have
The best part of using Crabble is its portability. Since the whole stand is cut of good quality plastic it can be folded and easily carried along within your wallet or shirt/trouser pockets. The stand appears stable on a variety of surfaces that I've tried including wood, ceramic and glass.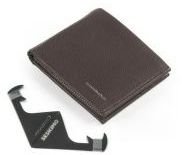 Yet another significant point to note is that the stand still works with certain thin cases or sleaves that you may currently be using for your iPod Touch or iPhone. Personally I've seen that it has no problems holding my Griffin hard-cased iPod Touch or my friend's silicone sleeved iPhone. If you're using thicker covers or cases then it might be a problem. If you are using a cover or a case I would like to throw in a tip - place your device on the stand by holding the arms together and then let go of the arms! this usually provides more stability when your device comes with an extra layer of protection. The portability, ease of use, and comfortable viewing angles make the stand an absolute must have. An added bonus is the compatibility with a wide variety of devices like the Blackberry Curve, LG Viewty, and several other models.