Best Bang for Your Buck: Bargain MP3 Players for Holiday 2011
Let's face it, no one wants an MP3 player that doesn't play videos. Afterall, they are practically the same price as those that don't. The real trick is to find one that has the storage you want, at a price that doesn't leave your wallet empty. The good news is that there are plenty of options that fit the bill this year. Some of them come in under $50, but the bulk fall in the $50-$100 range. If you are paying more than $100 you're not getting a good value (unless you need 32GB or more of storage - and really does anyone need that much?). There's nothing the higher priced units can do that the ones on this list can't.
The Under $50 Crowd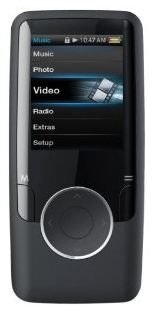 Coby 1.8 Inch Video MP3 Player with FM, 8 GB Flash Memory MP620-8GBLK
The Coby MP620 has all the hallmarks of a well though out machine. Its 8GB memory allow storage of about 1000 songs. The audio quality is above average although the earbuds that come with it could stand an upgrade. Still, for $30, you're not going to find a better player.The 1.8 inch color TFT LCD screen, integrated FM radio and ID3 and LRC support for song and lyric information display put it on par with the upper end players on the market for a fraction of the price. The battery life is outstanding - 12 to 15 hours per charge. There are a few things that Coby could have improved, the song choice interface for one. If you don't know the name of the album the song came from you'll have to scroll the entire library to find it and every time you turn off the unit the songs start at the beginning of the list.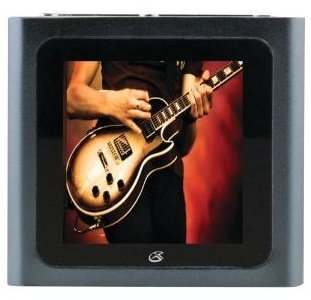 GPX ML551B GPX Digital Media Player with 4 GB Installed Flash Memory – Black
The GPX ML551B is the equivalent of a lower end iPod Nano. It offers a standard digital media player for music, photos, books, and movies and supports MP3, WMA and WAV digital audio, MP4 and MTV digital video, and JPEG and BMP digital photos. While this means you may have to invest in a video converter to put some of your files into a compatible mode to view on the 1.5 inch TFT LCD display. At just over $30, there isn't a better value on the market. Sometimes when it comes to bargain MP3 players, you have to go with a name you haven't seen plastered all over the papers. This is one of those times.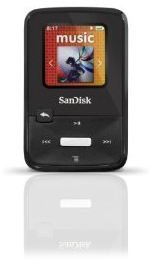 SanDisk SDMX22-004G-A57K Sansa Clip Zip 4 GB
The SanDisk SDMX22 is a nice rival for the iPod shuffle except that it has twice the built-in storage and comes in about $20 cheaper. It also has a Micro SD slot that can handle a 32 GB card. This player also features a built-in clip, so it can be attached to a sleeve or collar during a workout. It's so light you'll probably forget it's even there. It currently retails at $30 and may go even lower before the holiday. Don't wait too long to purchase one of these because the value is so good, they may sell out.
$50 to $100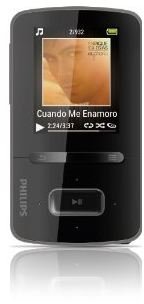 Philips GoGear Vibe 8GB MP3 Player SA3VBE08K/37
Slipping in at an even $50, the Philips Vibe offers great value in a small package. While there are many things to love about this device - the 1.8 inch color screen, the easy to navigate menus, the 24 hour battery life and the built-in FM receiver - the real show stopper is the sound quality. This player doesn't miss the high-end treble or the pounding base. Where some units sound tinny and others crackle at the hint of bass, this one shines. The only thing that put me off is that it advertises a sound recording feature, but then fails to deliver any onboard software to utilize it. Oh well…for fifty bucks this one is still a steal.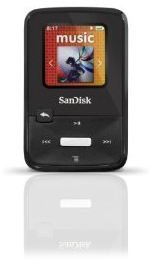 SanDisk SDMX22-008G-A57K Sansa Clip Zip 8 GB
This version of the SanDisk SDMX22 comes with 8 GB standard memory instead of 4 GB. The specs are the same except for one, and it's a biggie. Unfortunately, to do this, SanDisk had to eliminate the Micro SD card slot. It's still a great value at $51.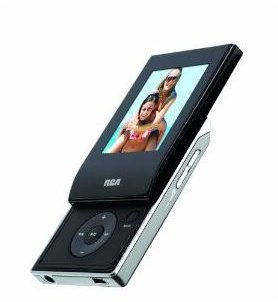 RCA Lyra Slider 8GB Digital Media Player
The RCA Lyra isn't just a fancy looking player that jumped on the slider bandwagon. It delivers the goods with a 2.2 inch screen and 8GB of onboard memory. It sports a 24 hour battery life when in audio mode, converts media files into playable formats automatically and syncs with a Windows-based computer with ease. Transferring files is as easy as dragging and dropping and the audio quality is superb. Even the earbuds that come with this player are awesome (some of the most comfortable I've ever worn). It isn't perfect, though. It only supports one playlist so it is best to keep multiple lists on your computer and transfer them over when you need to. Still, for $61 it is a bargain MP3 player.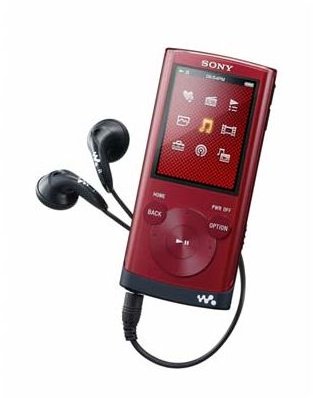 Sony Walkman NWZ-E354 8GB Digital Music Player
The $64 Sony Walkman NWZ-E354 brings the personal audio innovator back into the picture as a real player. With 50 hours of audio and 10 hours video playback time it dwarfs most of its in class competitors. The two-inch screen is faster and more responsive than others of the same size and the brilliant backlighting makes others seem dull in comparison. The drag and drop interface allows you to use Windows-based transfers or iTunes, so you have multiple ways to get music to the player. It also comes with a sleep feature that allows you to use it as you nod off to bed. This is my pick for the best of the best. Great quality at a very good price.
If You Really Want an iPod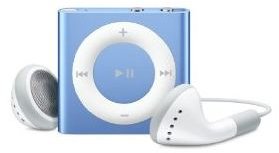 If you just have to have an Apple iPod, the only one that I can recommend with a clear conscious is the Apple iPod Shuffle (4th Generation) with 2 GB of memory. For $49 you get the smallest clipable player on the market. It's sleek, stylish and the controls are ultra easy (unless you have really big fingers). This generation of Shuffle comes with the new "voice over" feature that allow you to ask the name of the song or artist, and the iPod will tell you right over the song as it plays. With 15 hours of audio playback on a single charge, you can keep it with you all day and never need to hook up to the computer or wall. It only holds 500 songs, so you may need to store several playlists on your iTunes account for quick switches.
Hopefully you've found this best bargain MP3 players list helpful in choosing your next personal audio player. If you have, great! If not, let us know what you're looking for and maybe we can point you in the right direction. Or, if you think we missed something, feel free to let us know and we'll do a bit more research so that we can add it to the list. Happy shopping!
References
All images used from Amazon.com. Links are available in the individual review sections.