Top 10 iPod 4th Generation iPod Nano Accessories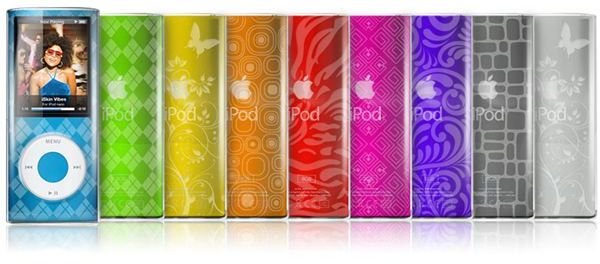 The 4th generation iPod Nano marks a substantial redesign of the product. Though the changes are typically excellent and likely to improve the product's popularity, they unfortunately will prevent the new model from being compatible with many of the old Nano accessories. Some of the 5th and 6th gen products are also incompatible. In this article you will find the best 4th generation iPod accessories, complete with links to the product and BrightHub reviews where available.
iSkin Vibes
The iSkin vibes are protective cases for the iPod Nano that are at the same time both protective and stylish. The cases are made out of a soft gel material which molds itself to the shape of your hands. This makes the case easy to hold, which can help prevent dropped iPods and all that such spills entail. The Vibes are also stylish, coming in a wide variety of designs. They add very little bulk to the iPod, as they are thin and lightweight. The cases are affordable, too, at just $17.49.
Image Credit: iSkin.com
Smarter Wrap Cord Manager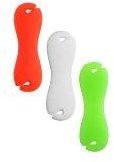 The Smarter wrap cord manager is a deceptively simple but extremely useful device. They solve the annoying problem of tangled headphone cords, which are the bane of any iPod user's existence. The devices are very functional and easy to use; users simply wrap their excess cord around the cord manager. The Smarter wrap comes in several different shapes and colors, and is inexpensive at just $6.99.
Image credit: https://www.kaboodle.com/hi/img/2/0/0/116/c/AAAAAjoGta0AAAAAARbIOw.jpg
Belkin Dual-fit Armband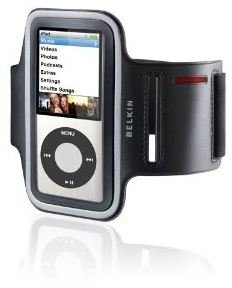 This armband for the iPod Nano 4G is highly accessible. It has a clear front, enabling users to easily change songs or adjust the volume while on the run. The armband is adjustable, which enables users of any size to use it comfortably. It is also inexpensive, coming in at just $10.49 on Amazon.
Image credit: https://www.amazon.com/Belkin-Dual-Fit-Armband-iPod-Black/dp/B001GC473W/ref=sr_1_2?s=electronics&ie=UTF8&qid=1291671882&sr=1-2
Rapid Car Charger for iPod Nano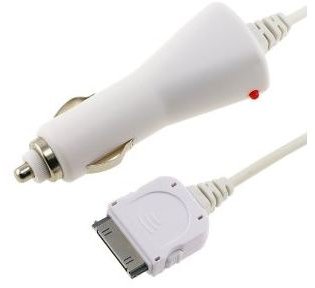 The Rapid Car Charger and home charger, made by BargainCell, is a handy apparatus. It enables users to charge their iPods without a computer. The charger is compatible with the cigarette lighter in cars and with home electrical outlets, making it quite versatile. It's affordable, too, at just $5.95 from Amazon.
Image: https://www.amazon.com/Charger-Travel-110-240v-Iphone-Generation/dp/B001GDIXKE/ref=sr_1_10?ie=UTF8&qid=1291757694&sr=8-10
Apple Fm Transmitter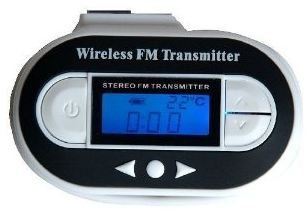 The FM transmitter and car charger works for 3rd, 4th, and 5th Generation Mini, Photo, U2, Nano, Video, Classic, and Touch iPods. It comes with an LCD display which shows users the frequency of transmission. The display is backlit for easy viewing at night. The device is powered through the car's cigarette lighter and can also be used to charge iPods. Cost is $5.75 at Amazon.
iSplash Waterproof Speaker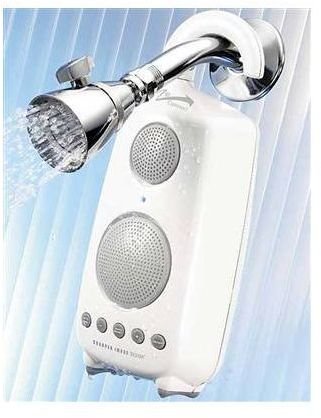 The iSplash Waterproof Speaker is a useful speaker for listening to your iPod by the pool or in the shower without worrying about water damage. The iPod is kept separate from the speakers, and transmits music through radio waves to the speaker itself. The iSplash is inexpensive, too, at just $11.
Image: https://msnbcmedia1.msn.com/j/msnbc/Components/Photos/060130/060130_iSplash_diglife_6p.grid-4x2.jpg
Nansporty Armband for Ipod Nano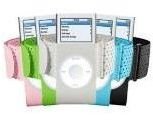 This is an inexpensive option for athletes looking to run with their iPods. It doesn't provide the protection that other armbands might promise, but at just $5.99 the Nansporty Armband is hard to beat. Comes in a variety of colors; the strap is an adjustable velcro band. The band does eventually wear out, but is surprisingly durable.
https://www.kaboodle.com/hi/img/2/0/0/ae/8/AAAAAlKser4AAAAAAK6InA.jpg
Crystal Case with Belt Clip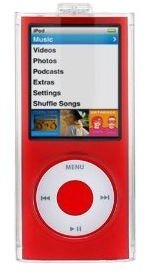 The clear crystal case from Bargaincell is made out of hard plastic to protet your ipod from scratches and drops. The plastic is clear and durable, and shoudl resist scratches well. The case itself is well designed, protecting the iPod itself while allowing easy access to all buttons as well as the headphone jack. The included belt clip is very useful, as it allows users to clip on their Nano while on the go. Available for just $.43 (plus shipping and handling) from Amazon.
Image: https://ecx.images-amazon.com/images/I/41pQdHEVFbL._SL500_AA300_.jpg
Portable iPod Nano Speaker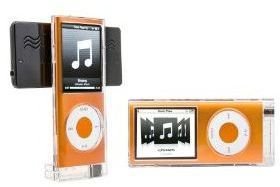 The Cyanics Portable Swing Speaker is an inexpensive and useful accessory. These speakers for the iPod Nano attach right onto the music player, allowing you to play your music for anyone around you. The device has excellent reviews on Amazon, It comes with a rechargeable battery, which provides approximately 8 hours of playback time. Also included is a clear crystal case. The price is $19.99.
Image: https://www.amazon.com/Cyanics-Portable-Protective-Generation-IPS-26/dp/B001TQH8EA/ref=sr_1_35?ie=UTF8&qid=1291843115&sr=8-35
Clock Radio with iPod Dock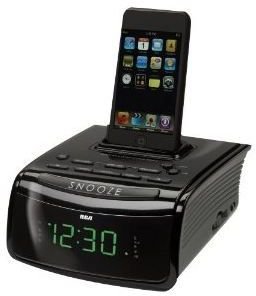 The RCA Clock Radio with iPod Dock is compatible with all iPod models, including the Nano 4g. It comes with an AM/FM tuner as well as an iPod dock. The dock allows you to choose the music you'll hear when you wake up in the morning, or just charge your iPod while you sleep. The clock radio comes in a black color and has green LED lights. Available for $39.99.
Image: https://www.amazon.com/Rc59I-Clock-Radio-Ipod-Dock/dp/B001TNQLTG/ref=sr_1_37?ie=UTF8&qid=1291843146&sr=8-37
Even though Apple has since released several updates to the Nano, there are still many great accessories available. The ones listed here are all compatible with the iPod Nano 4th generation and can be purchased on Amazon or in some stores. If you are buying an accessory not listed here, make sure that it's compatible with your iPod model.