List of Top Rated Sony MP3 Player Accessories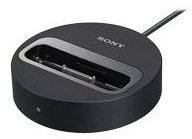 Using Sony MP3 player accessories will improve the quality of your MP3 sound. Sony is a well-known household name - their MP3 players are great, but with the right accessories you can make them even better. Accessories can range from Bluetooth headsets to extended docking stations. Whatever your MP3 accessories needs are there are options out there. Let's take a look at top rated Sony Walkman MP3 accessories, including features and pricing.
1. The Sony Digital Media Port Cradle
This media port cradle fits any Sony MP3 players and works with iPod products as well. It will connect any compatible Sony receivers and home theater systems with your player. The receivers or home theater systems need to have an input for a digital media port. This input allows you to play music from your MP3 player through your audio system. The audio system can even be controlled. You can use it to play, stop, increase or decrease volume just as you would with a remote control.
2. The Sony AC Adapter

This adapter is made for use with video MP3 players. You can connect it to your player and the AC outlet. This allows you to plug and play while the battery is being charged. Listening to music at the same time won't affect the charging rate. It also comes with a carrying case.
3. Sony Portable Speakers for MP3 Players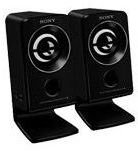 The Sony portable speakers are a great way to listen to music from your MP3 in an open room. They come with 2 audio inputs. The sound comes with the trademarked magnetically shielded mega bass sound. This provides powerful low frequencies. The speakers have a volume control and an on/off switch. The design is similar to previous models but the sound quality has been improved. The equalizer that is built-in provides a kick to the bass.
4. The Sony Sports Street Style Headphones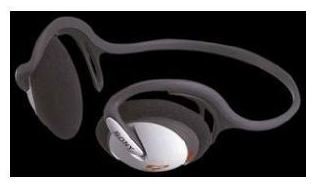 Next on our list of great Sony MP3 player accessories is the Sony Sports Street Style Headphones. These are great for any gym rat or for people that like to jog or listen to music while doing physical activities. They feature a design that wraps around the neck and are made of a non-slip material. That ensures they will stay on your ears even while exercising or playing sports. These headphones for MP3 players also have replacement pads.
5. The Transportable Speaker for iPods and MP3 Players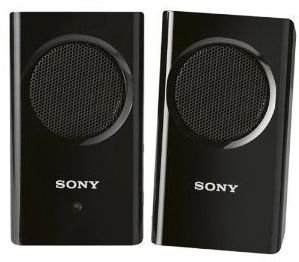 These speakers are the perfect accessory for anyone who likes to travel. Their light weight makes them extremely portable allowing you to listen to music wherever you like. They come with neodymium magnets that provide a crystal clear sound. They can be run by batteries or by using an AC adapter.
6. The Sony MP3 Player Carrying Case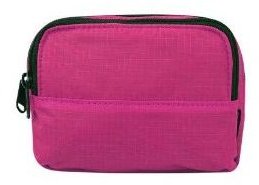 This stylish MP3 player carrying case is padded and provides perfect protection for your Sony MP3 player. It comes in a wide variety of colors and is lightweight. It is compartmented and can hold additional items such as a charger, batteries, and SD card, making it one of the best Sony MP3 player accessories you can purchase.
7. FM Stereo Car Transmitter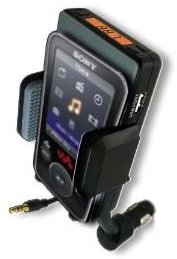 Connecting your MP3 player to your car's speaker system is easy when you use this gadget. This is a perfect accessory if your car stereo doesn't have an audio input function. The transmitter will send the music to your stereo via radio waves. All you have to do is set the frequency and adapt the transmitter to your MP3 player and then plug the MP3 player to the car.
8. Sony Car Connecting Cable

Using this simple accessory you can connect your MP3 player or video player to your car's cigarette lighter. Use the connecting cable to play music without using the batteries while you're in your car. It will also charge the battery while connected. The cable can also be used with other accessories such as the FM transmitter.
9. Sony MDR-V300 Headphones
Replace your standard MP3 headphones with these high quality stereo headphones. They feature supra-aural design and power ferrite magnets. The magnets provide a much deeper bass response. They also sport a comfortable headband design and gold plated adapters for extra durability.
10. Sony DREX300iP Ear Buds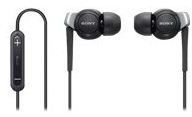 The last item on this list of Sony MP3 player accessories is the Sony DREX300iP Ear Buds. When looking for a lightweight alternative to headphones, these ear buds will fit the role. They have an ergonomic shape and soft rubber tips. They cancel outside noise by isolating the sound. An in-line microphone is included and they have built-in volume control. In addition to using these with your Sony MP3 player, you can also use them with a compatible phone to make calls or take voice notes. A black carrying case is included.
References
cnet.com
amazon.com