Sony Walkman Accessories: Boost the Usability of Your MP3 Player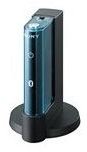 Having the right Sony Walkman accessories can enhance the quality of your music life. Walkman has been a well-known name for audio since the cassette era. However, Walkman no longer refers to specific audio cassette players but rather many modern audio devices that Sony comes out with. Even some Sony Ericsson phones have been dubbed with the Walkman brand.
Accessories can range from Bluetooth headsets to extended docking stations. Whatever your Sony Walkman MP3 accessories needs are, there are options out there. Let's take a look at some of them, including features and pricing.
1. The Two-Way Adapter
This is a cool gadget that adds Bluetooth interface to any other device that uses conventional audio jacks. For example, if you want to connect your home stereo to the MP3 player, you can do so and then pass the sound through the stereo's speakers. Alternatively you can use it on a TV to listen to the sound through a pair of Bluetooth headphones by just plugging this in the audio jack found on most TVs and DVD players. The Bluetooth signal is stronger and more reliable than infrared making this a perfect tool for your audio needs. You can even hook the two-way adapter up to an iPod and stereo and or play music right off the Internet.
2. The Small Bluetooth Adapter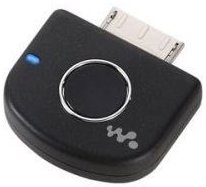 This is a neat and compact little gadget. It can run on an adapter or just batteries and will transmit sound to any Bluetooth device such as headphones or speakers. Unlike the two-way adapter, this is only meant for sending the audio signal. You can connect this to your MP3 player and transmit sound to your headset with no hassle and no wires.
3. The USB Cable Connector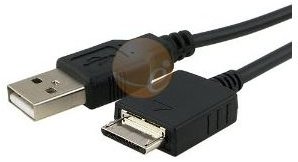 This is a cheap yet very important accessory to your MP3 player, which is why it made it onto our list of the top ten Sony Walkman accessories. These days everyone is connecting their players to their PCs or Macs in order to add or remove songs and information. Using this simple USB cable connector you are able to do just that. Specialized software will allow you to treat it as a music player when connected to it as well, or as a storage device. The player is also continuously charging whenever it is connected to a USB slot.
4. Portable Speaker System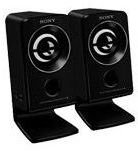 Made from a couple of small sized speakers, this accessory is great for when you want to listen to your Sony Walkman's music without having headphones on. They can also be attached to any other sound device, including your computer. They come with an auto on and off feature, meaning you won't ever have to turn them off when you're done playing, they'll just do it on their own.
5. FM Stereo Car Transmitter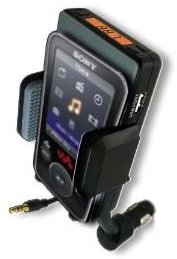 Next on our list of the top ten Sony Walkman accessories is this FM transmitter. Connecting your MP3 player to your car's speaker system isn't always easy. Some stereos don't even have an input at all. The solution to that is this nifty gadget that will allow you to generate radio waves from your player and then pick them up using your normal radio on your car's stereo. It makes for a great no wires solution and can be powered or charged using the cigarette lighter available on all cars.
6. The Speaker Dock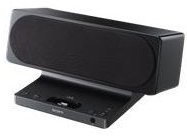 This stylish Walkman accessory comes with a hefty price tag. It primarily serves as speakers for your player, allowing you to hear the music anywhere in the house. It packs a healthy 20 Watts and has a bass boosting function. It can also be used to charge your MP3 player and has a wireless remote control. Auxiliary inputs allow you to connect other audio devices and play music through it.
7. Stereo Armband Radio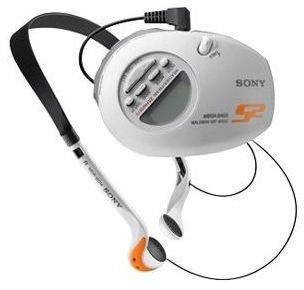 This accessory lets you listen to local weather broadcasts and radio stations. It can also be used as a watch. The style and shape of the gadget makes it a popular choice for fitness enthusiasts.
8. Speaker Dock with Alarm Clock and Radio for iPod/iPhone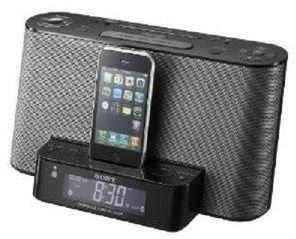 This bulky accessory is great if you have an iPod or iPhone and you want a dock that fits both of those and your Sony Walkman. It includes an alarm clock and an AM/FM radio. You can use it to play music out of other audio devices as well.
9. 3 Piece Value Combo Accessory Bundle Kit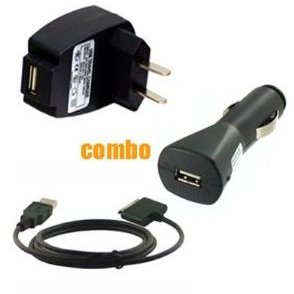 This bundle kit provides you with an USB travel charger, a car charger and a data cable for your MP3. It is a great way to save money by buying all three at once instead of one by one. All three are pretty vital accessories to have for your player.
10. Walkman Contoured Sport Armband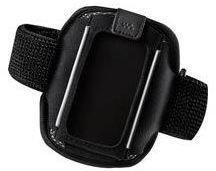 Last on our list of the top ten Sony Walkman accessories is the Walkman Contoured Sport Armband. This accessory provides a great way to listen to your music while jogging or in a gym. It is perfect for athletes or fitness enthusiasts and has a slick look and shape. It has a clear protective front panel that prevents your player from getting scratched or damaged.
References