The Best Bluetooth Accessories for Zune MP3 Players 2010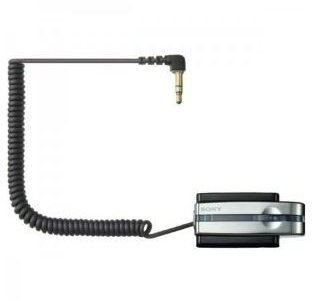 All you need are the right Bluetooth accessories for the Zune — including a nice transmitter and a good headset. This guide has the best of both and they all work together so choose whichever combination you think is best and start listening without those tangled headset wires!
Sony Bluetooth Transmitter and Adapter
The Sony Bluetooth transmitter is a perfect fit for Zune player as it plugs directly into the headphone jack. At $53.46 this is one of the most cost effective alternatives to buying the latest version of Zune. The adapter uses a wireless transmission from player to any compatible device (usually headphones or a stereo). Its compact design and the fact that it is a rechargeable unit makes it perfect for portable use. This adapter is Bluetooth 2.0 ready so it works with all of the latest headsets.
Robust 3.5mm Universal Bluetooth Wireless Stereo Music Audio Transmitter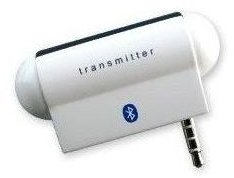 For $40.99 you can get a high quality 3.5mm Bluetooth stereo audio transmitter that is easy to store and even easier to use. It is compatible with all types and brands of devices with a 3.5mm port (common headphone jack). The adapter transmits high fidelity stereo music to Bluetooth receiver devices allowing you to enjoy music without the wire restriction. It features a long play time from integrated USB rechargeable battery (the USB cable is included) With a working range of approximately 10M (33ft) you can listen to music all over the house without having to pick up your Zune.
Motorola S9-HD Bluetooth MOTOROKR/MOTOACTIV Stereo Headset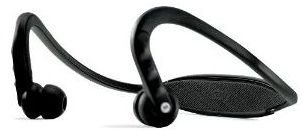 This Motorola S9 headset is one of the most popular around. For $54.99 it includes on ear music controls that let you manage your music player - play, pause, next, previous, and volume - all from the headset. Zune but it can be matched with a Bluetooth enabled cell phone as well. It has up to 6 hours of music play through the high quality noise-isolating ear buds complete with SRS WOW HD sound technology. Bluetooth accessories for Zune don't come much better than this.
Sony DRBT101/BLK Over-the-Head Style Stereo Bluetooth Headset

This is the pair that I own. The sound quality is right where I expected for the price of $48.35. They are a significant step up from the cheap ear buds that come with most MP3 players. Everything sounds great, crisp and clear with a good balance between bass, midrange, and highs. The Bluetooth offers a great connection and there is no quality lost over using it as opposed to a wired headset. The pairing button is at the back of the headset so it doesn't get touched accidentally during standard use. The built-in Lithium ion rechargeable battery offers 11 hours of battery life and convenient charging via standard USB ports (cable included). It is compatible with Bluetooth Version 2.0; supports A2DP, AVRCP, HSP, and HFP profiles.
RF-MAB2 Bluetooth Stereo Headset - by ROCKETFISH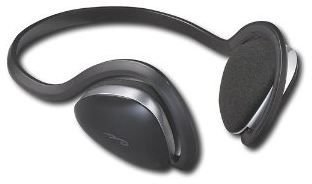 The Rocketfish Mobile Bluetooth High-Definition Stereo Headphones with USB charging cable and AC adapter is compatible with most Bluetooth-enabled mobile phones, MP3 players and other audio devices with stereo A2DP Bluetooth, this includes the Zune. Its comfortable behind-the-head design with comes with foam ear pads to soften the plastic edges from cutting into delicate ears. The 4 high-definition audio settings deliver enhanced audio quality and with up to 14 hours of use per charge the rocketfish is great for those with extended workdays or who like to spend a lot of time outdoors. For $62.48 this is a nice Bluetooth accessory for your Zune.