Check Out These iPod Nano Red Accessories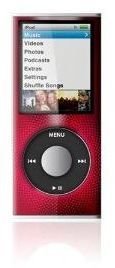 iPod Case
There are many different casing options for your iPod Nano. Red accessories can make it look red, even If you didn't get the red iPod, and give it a metallic look with this case by Belkin, available for sale through Amazon. The case is $5.24 brand new, and can be found for as low as $0.79. This particular case is designed for fourth generation models, but others are available for older (and newer) generations. Cases are available in metal, plastic, and come in variety of shades. If you're prone to dropping things, or want to avoid scratches on the screen, a case is an absolute must-have.
Headphones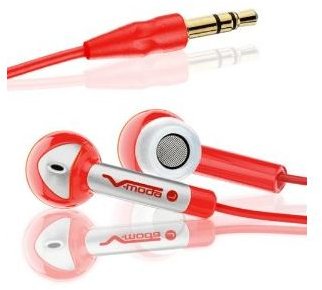 Why go with any old pair of headphones when you can make a splash with a red pair? These earbuds come in three different sizes so you can choose the right one for you. Many headphones are uncomfortable and make listening to music a less enjoyable experience. For just $13, you can get quality sound with noise reduction and the comfort you've been looking for.
iPod Speaker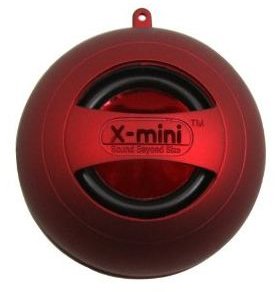 If you want to be able to enjoy your music with others in the room, you're going to want to invest in a speaker. The speaker pictured at the left is the perfect choice. At just $22 brand new, the X-Mini II Capsule Speaker is compact in size, but can blast your music. Charge the speaker, and get up to 11 hours of playback for when you're out on-the-go. Purchase more than one for extra music enjoyment.
Dock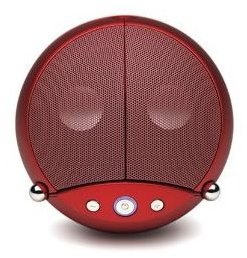 If you want the freedom to be able to listen to your iPod through regular speakers while charging it, then you need this killer red dock. It looks like a ladybug and provides a remote control, a carrying bag, and can be used with batteries or AC power. To charge your iPod, it will need to be connected to AC power. There's an automatic shut off to help save your battery, and it even has a built in sub-woofer for better sound quality. Normally priced at $110, this product is available for $59.99.
Arm band
For those on the go, or who enjoy listening to music during a workout, a red arm
band is the way to go. This particular arm band is from Nike and Apple, and retails for around $50, though some are available new and used from other sellers at a much lower price. It is machine washable, and is sweat resistant. It features a window for easy viewing, and the controls are right on the band. There are several other options for red armbands available if you don't feel the need to spend as much money, or do not need the durability this product offers.
Images come from stock images provided by Amazon.com and belong to respective manufacturers.