The Five Best Griffin iPod Accessories

Griffin AutoPilot
When it comes to Griffin iPod accessories, this one gives you the ability to hook up your iPod touch, iPod classic, iPod mini or iPod nano to your car stereo. With a simple auxiliary cable and external controls, you can place your iPod in a safe place in your car, out of sight, and still be able to skip, pause, play or rewind your music.
This Griffin accessory costs around $30. It does not charge your iPod as it plays, so remember to bring your car charger along.
Griffin RoadTrip FM Transmitter
If you want to charge your iPod as you listen, opt for the Griffin RoadTrip FM Transmitter. This accessory hooks straight into your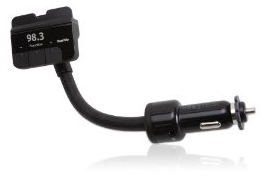 cigarette lighter in the car and uses FM to transmit songs from the device to your car. Of course, you won't necessarily get perfect playback every time, but it's still pretty decent.
The transmitter will set you back about $45.
Griffin Reflect Chrome Mirrored Case for iPod 5G/6G
This Griffin case offers solid protection and slick looks for your iPod classic. Unlike other skins that don't always protect, this case comes with a rubberized carrying case for extra protection. It also provides a sleek transparent to opaque effect whenever you use it.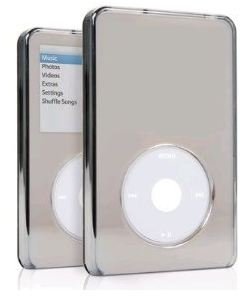 The chrome is designed to provide a silver mirror on top of the screen while in play or are in sleep mode. When you wake up the device, it dissolves into a transparent window. Your average iPod classic skin doesn't even touch that type of capability!
However, the Griffin case costs about twice the price of regular skins, at nearly $9 a pop.
Griffin IClear Case with Armband
Among all Griffin iPod accessories, their armbands and protectors are some of the best. This particular accessory is designed for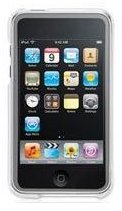 maximum drop-it or sit-on-it protection (although such activity is still not recommended).
While you'd be better off getting a sports armband for actual exercise and workout purposes, this armband is okay for jogging or running. The case itself is designed to let you see the entire iPod face with nothing impeding your view, while still getting the same benefit you ordinarily would find in a silicone case.
This accessory costs about $18.00 and is designed for the iPod touch.
Griffin AeroSport Armband Case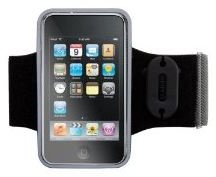 Griffin has sports armbands for the iPod touch, nano and other iPod models. Their most popular one for the iPod Touch has a clear screen and flexible black bands which adjust for different size arms.
This accessory contours fairly well around the arm, too. You can choose to wear it by your wrist or up on your bicep, depending on how much muscle you have and how much circulation you still want to feel.
The case usually costs about $5.00
You can't go wrong with any of these Griffin iPod accessories. They are meant to hold up for at least the lifetime of the device, if not longer.