Complete Zune Solar Charger Buying Guide: Top 5 Solar Chargers for Your Zune MP3 Player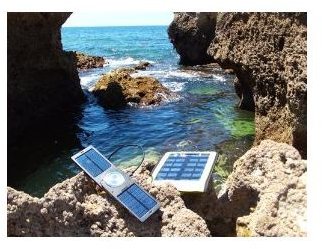 Freeloader Pro Solar Charger
The freeloader pro solar charger is the perfect gift for someone with a Zune. This solar charger has a built-in Li-ion rechargeable battery and if there doesn't happen to be any sun the battery can be charged using a USB connection. Made in tough aluminum and finished in a stylish piano black, Freeloader Pro is the perfect companion for adventure travelers, journalists, explorers, expeditions, the armed forces and anyone who demands the best! At $99.99 this one is on the upper end of the price range but is well worth it.
Solio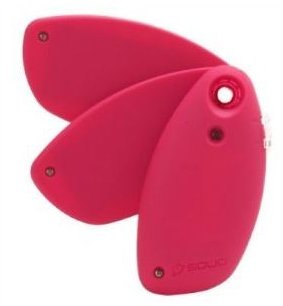 The Solio universal "hybrid" solar charger is powerful enough to charge all of your handheld electronic products whether you're at home or on the move. The Solio works by absorbing power from either the wall socket or direct sunlight, and then storing the energy within its internal battery. Once the Solio's battery is full, you can use the charger to power your cell phone, smart phone, iPod, MP3 player, PDA, Bluetooth headset, game player, GPS, fish finder, or digital camera, making it a powerful all-in-one battery charger. The universal charger is also environmentally friendly and cost-effective, as the sun-based energy is completely free and creates no harmful impacts. And the design couldn't be simpler, with a fan-blade outlay that achieves maximum solar area when in use. Just spread out the blades, expose them to direct sunlight either outdoors or affixed to a window, and get ready to take your power on the road.
The hot pink design it runs $56.95. It also comes in grey and black. So it doesn't have to be the stand out in your wardrobe.
FatCat Solstice 2.5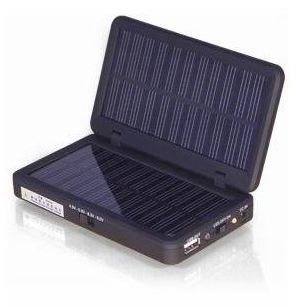 The $97.00 FatCat Solstice 2.5 may have a strange name but it packs a hell of a punch when it comes to charging your Zune there probably isn't a better choice. The Solstice 2.5 is designed for any traveler who plans to be away for a few days and, of course, for outdoor use where its solar panels provide assured emergency power for digital cameras, GPS's, 2-way radio, etc. With an extensive range of tips both supplied and available, Solstice 2.5 meets the power needs of all popular hand-held devices. Pack includes: Solstice 2.5 charger, 110V-240V AC/DC adapter, master cable, travel pouch, 11 tips for all popular devices. Compatible with: iPod, Blackberry, Nokia, Mini Nokia, Motorola, Samsung, Sony, Ericsson, LG, MP3s, PDAs, PSP, GPS and the Zune.
Powertraveler Solarmonkey-eXplorer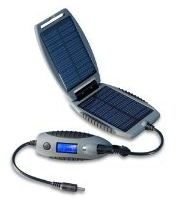 The powermonkey draws power from the sun and coverts it into handy power! The entire kit includes a useful Velcro strap, enabling the powermonkey to be attached to a rucksack - perfect for charging the powermonkey battery unit when you're out and about in the sun. It can even be hung from a window, left in a car or taken anywhere the sun shines! It has been tested for the Zune and on a full charge will give the Zune 48 hours of run time.
Ultra compact, tough, powerful and Made for iPod approved, the powermonkey-eXplorer is water resistant and made from rubberized casing so can take whatever life throws at it, yet it remains the lightest, most versatile portable charger available today. It's available for $105.00 in four colors; Blue, Grey, Pink and Yellow.
MOLASOLAR Solar Charger Portable Hybrid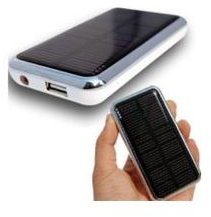 Although this charger was developed for use with laptops this one is a scaled down version that with the right adapter cable it is phenomenal for a Zune. In fact this version will charge it faster and more completely than any other charger on the list. At only $39.99, if it is still available, this is the best choice on the list. The specs are comparable to any of the others but the charging capacity is 3500mA instead of the normal 2000mA that most lithium batteries offer. Finding a Zune solar charger is almost as important as finding a good set of earbuds.