The Best iPod Accessories of All Time: Top 5 Recommendations & Buying Guide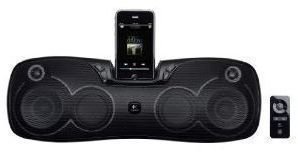 The Best iPod Accessories
The amount of accessories available for iPod and iPhone devices is so diverse because there are so many things you can do with the handheld devices from Apple. From speaker systems that turn the iPod into a home stereo system to FM transmitters for playing your iPod in your car, here is a roundup of some of the very best iPod accessories on the market today.
(Photo credit: All images from Amazon.com)
Best iPod Speakers - Logitech S715i
The Logitech S715i is considered to be the best iPod speakers you can buy right now. It makes your iPod look like a boombox complete with four speakers plus two passive radiators and a pair of tweeters to complete the sound with deep bass and crisp highs. One of the best features of this speaker set is that the adapter will take a wide variety of iPods, from the latest generation to older models.
This amazing speaker set retails for about $130 depending on the retailer, so shop around before you buy. Currently, the Logitech S715i is on sale for less than $125 at Amazon.com.
Best iPod FM Transmitter - Griffin iTrip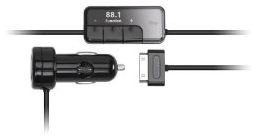 Many people enjoy listening to their iPod while driving, but to do so they will need some way of getting the audio from the iPod to their car stereo. If your vehicle doesn't have an auxiliary audio port, your best choice would be to go with an FM transmitter. These devices let you broadcast from the iPod to an FM radio channel that you would simply tune to with your car's radio. One of the bestselling and highest rated iPod FM transmitter is the Griffin iTrip. Not only it is one of the most reliable FM transmitters, but it also features a built-in iPod charger.
The Griffin iTrip is currently available for just $25 at Amazon.com.
Best iPod Charger - Apple USB Power Adapter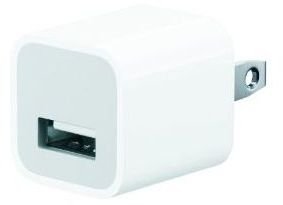 Your iPod will inevitably run out of power after you've used it enough. This creates the need to constantly recharge it after rigorous use, but the problem is that connecting it to a computer long enough to get a full charge may not always be convenient. You may not even have a computer available for charging your iPod. If you plug your iPod in to a friend's computer, then you get hassled about installing new hardware or iTunes tries to connect itself to the new device. The best way to keep your iPod charged when away from your PC is to get this USB Power Adapter from Apple. You simply plug it into a wall outlet and then connect the iPod charging cable and let it go. This device is great to take on vacations, too.
The retail price on this device is $29.00, but you can get one on Amazon.com for less than $10 plus shipping.
Best iPod Earphones - Klipsch Image S4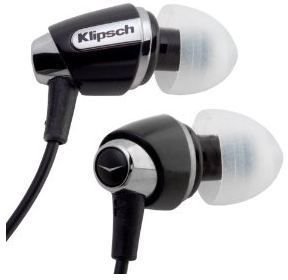 Not everyone likes the little white earbuds that come with the Apple iPod. Audiophiles especially find them lacking, and so for better quality sound you may consider investing in better quality headphones. One of the very best earbud replacements on the market today is the Klipsch Image S4 which features enhanced bass and noise reduction. These earbuds fit inside of your ear instead of hanging off them like the Apple earbuds, and they even come with a stainless steel carrying case.
These earphones are truly a wonder to behold, which is why they retail for $79.99 at Amazon.com.
Best iPod Headphones - Sennheiser HD 202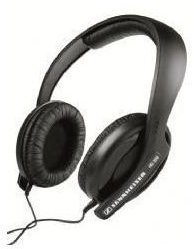 If the earbud style speakers don't work for you, perhaps you want something that covers your whole ear to really block out sound from outside. For some good over-the-ear headphones, be sure to check out the Sennheiser HD 202 Super Aural Headphones. Over 1,200 users on Amazon.com have given it an average rating of 4.5/5 stars. These amazing headphones are bargain priced at just over $22 although they retail for $39.95.
For more information on the best iPod accessories, be sure to check out this article on the best iPod accessories for your car, including a charger, iPod mount, and the best iPod case.