Most Wanted Sony Walkman MP3 Accessories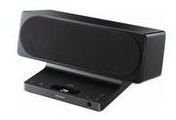 Sony and Walkman are synonymous with music and MP3s, but a Walkman needs accessories to go with it to make it a more useful device. Things like docking stations, USB hubs, and Bluetooth, for example. And as the technology keeps growing, Sony Walkman MP3 accessories are getting a new look. There is an ever growing assortment of items that can be added to an MP3's music-listening capabilities. The list of useful items one can add on to this tiny device seems to be endless, and it grows with each new innovative idea.
1. Walkman Speaker Dock
The Sony Docking station enables you to hear your recorded music on your Walkman player while you are almost anywhere in your home. Wander round at will and the music will follow you through this device which has a bass boost feature. It has 2ch speaker system and comes with as very elegant wooden finish look. It is available for $99.97 on Amazon and is one the most expensive of the Sony Walkman MP3 accessories.
2. Sony Speaker Dock Clock Radio for iPod / iPhone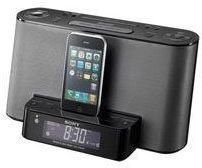 Sony Speaker Dock Clock Radio acts as a docking station for your mobile phone or your Walkman, enabling you to listen while you are relaxing. It costs $79.85 on Amazon and you have the pleasure of the radio available when you want it. You can charge both your iPod and iPhone and it offers you the option of an alarm clock as well. It has Mega Xpand and Mega Bass for great sound along with built in stereo speakers.
3. Sony S2 Sports Walkman Digital Tuning Weather/AM/FM Stereo Armband Radio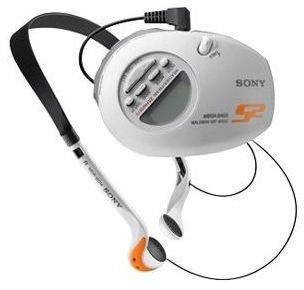 One of the most useful Sony Walkman MP3 accessories, an armband, is great for keeping your Walkman with you while you work out and exercise to your favorite tunes on one of 25 stations. The speakers provide mega bass and have a LED display sceen. The armband costs $31.99 on Amazon and allows you to check the weather condition of your area. This product enables you to attach your Walkman to your arm while you walk, run, or workout. The device also has a stopwatch and belt clip to hold it. The sony headphone is an added accessory to it.
4. Sony Walkman Bluetooth Adapter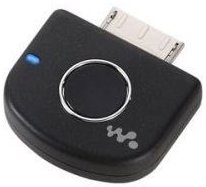 This neat little gadget enables you to listen with your headset without any sign of a wire in sight. The Sony small Bluetooth adapter for your Walkman MP3 is available on Amazon for $69.87. With the use of adapter you can be free of batteries, as you can now use power supply from the MP3 player. The device is very compact and features Bluetooth transmitter for audio. You can connect to headphones or speakers with Bluetooth now.
5. Sony Two Way Adapter
This Sony Walkman MP3 accessory costs $60.98 and includes an adapter and a stand to let your MP3 charge. You can use the Sony Two Way Adapter for two functions - transmission and receiving of files. This product is easy to use and can be connected to speakers or home music system. The Bluetooth accessory lets you enjoy music wirefree.
6. Sony Car FM Stereo Transmitter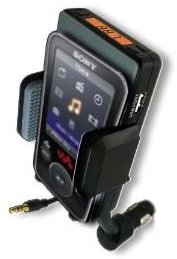 For the cost of $29.99, you can purchase the car transmitter on Amazon, which will enable you to use your Walkman to play through your car speakers. You can actually mount the highest quality Sony car FM stereo transmitter and charge the Sony Walkman with the help of the cigaretter lighter adapter. The transmitter has a LCD screen and rotating head with the flexible neck lets the driver have an access to transmitter in all positions.
7. Sony Portable Speakers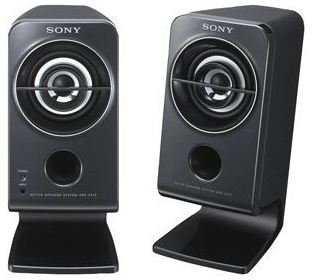 If you are fond of music that you can enjoy without the tension of audio systems around, then check out Sony portable speakers for MP3. It has two ports to connect to your PC and features MegaBass for greater bass. Providing an output of 3.6 Watts and is magnetically shielded. It has sound control functions avaialble as well costing for $244.99 on Amazon.
By the way, you might be interested in learning which makes and models are considered The Best MP3 Players of 2010 are.
8. Sony USB Cable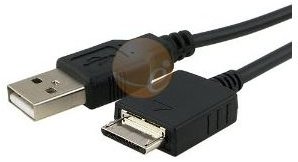 This Sony USB connector enables you to connect directly to the source of your music pleasure. The Sony USB cable is quite useful for other chores when not added to your Sony Walkman MP3 accessories. Costing $3.51 on amazon, you can use it to charge and upload songs on your player as well. You can use the 3.33 foot long cable directly to connect the player without the hassel of removing Walkman from the case.
9. Sony Walkman MP3 Case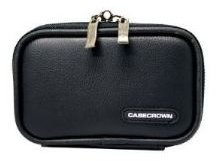 If you want to make your MP3 Player remain free from dirt and scratches, then a Foam compact MP3 player case can be very handy. The case has premium quality shock absorbing capabilities, double memory foam, and it's light weight. To secure the player intact, it has an internal elastic band. For music lovers, it has special pockets for memory cards. The case costs $9.21 on Amazon.
10. Sony Walkman Mp3 Accessory Kit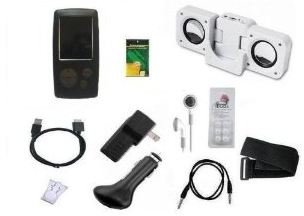 If you want all Sony Walkman MP3 accessories bundled in one, then you cannot miss this 11 in 1 Sony accessory kit. Costing $28.99 on Amazon, the kit has a USB data cable to connect the player to PC, speaker dock to improve the quality of sound along with earbuds caps. To procect the screen of the player, there is a screen protector and custom made case. You can also use the travel charger included in the kit while travelling and enjoy music in your car with the help of USB car charger.
With top 10 Sony Walkman MP3 accessories presented in front of you, I am sure you are going off to shopping them. Enjoying music will never be the same again.