Find the Best MP3 Player: Large Memory Defines the Top 5 Models of MP3 Players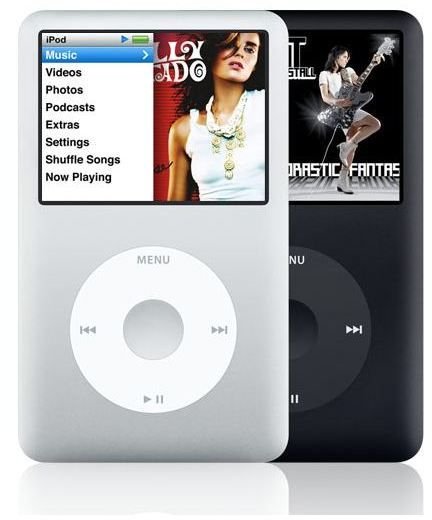 If you're looking for the best MP3 player, large memory capacity is a major part of the equation. Here are today's top large-capacity MP3 players, capable of holding up to 40,000 songs.
Apple iPod Classic (160 GB)
The iPod Classic ships with a whopping 160GB of storage that allows you to store up to 40,000 audio files, 25,000 photos, or 200
hours of videos. The battery, when fully charged, provides up to 36 hours of audio playback or 6 hours of video playback. The iPod classic is a sleek looking gadget, made of anodized aluminum and supports a number of file formats (for example, AAC, MP3 VBR, WAV, etcetera). The LCD display, sized at around 2.5 inches has a resolution of 320 by 240 pixels, enough for you to browse your albums, watch photos, or even watch movies or TV shows quite comfortably. You can also play iPod games; three of which come pre-installed on the iPod classic, and more can be purchased from the iTunes store. This device allows hours of fun and entertainment at your fingertips while traveling or otherwise.
Archos 605 WiFi (160 GB) Digital Media Player
The Archos 605 portable media player is the ultimate entertainment portable device for gadget geeks. Its best feature is the inbuilt Wi-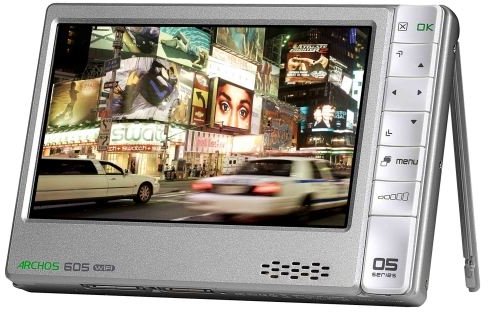 Fi capability that allows you to access and stream multimedia content from the internet, directly to your device. The display size of 4.3 inches with a neat resolution of 800 by 400 pixels ensures a great movie experience on your media player. Along with that, the player comes with PDF viewing capability, which means that you can now take your e-books on the go on your handheld device. The battery life is up to 17 hours (audio playback) and 5.5 hours of continuous video playback.
Zune 120 GB Video MP3 Player
Microsoft's Zune MP3 player comes packed with impressive features. It carries a massive 120GB internal capacity, which can hold up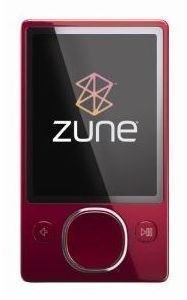 to 30,000 audio files, 25,000 photos or 375 hours of video. The 3.2-inch color LCD screen displays bright, sharp colors with its 320 by 240 pixel resolution. One of the cool features of Zune is Wireless Sync that lets your device sync wirelessly with your home PC. Audio books allow your gadget to read to you, with the help of its audiobooks feature. You can easily transfer your book list from websites like Audible.com, and play them on your device easily. The Zune Social is a social networking community, which lets you share your audio/video tastes with other users, and friends. These were just some of the features of the whole bundle that comes with this device.
Blue Raven MediaMate 7080 80GB Media Player
The Blue Raven MediaMate 7080 is a fairly decent MP3 player, which ships with 80GB internal storage. This capacity is enough to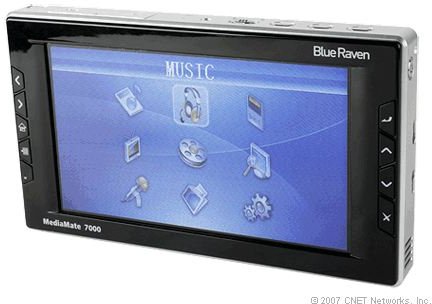 hold around 100 video files, 800,000 photos or 40,000 audio files. The 7-inch LCD display is crisp and sharp with a high resolution. A good additional feature is its 3-in-1 card reader that has support for SD/MMC and MS cards. The device can also function as a portable hard disk, with its USB interface. The voice recording feature enables you to record lectures, notes, memos etcetera. Overall, the Blue Raven MediaMate 7080 boasts a nice bundle of features.
Apple iPod Touch 64 GB (4th Generation)
The new Apple iPod Touch has it all; a completely renovated curved design, greater memory capacity and extra cool features. The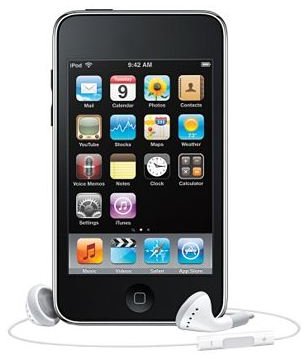 iPod touch is claimed to be the thinnest and lightest iPod touch ever, and its internal capacity is enough to store around 16,000 audio files, 80,000 photos or 80 hours of video. The battery, on a single charge provides up to 40 hours of audio or 7 hours of video playback. The 3.5-inch multi-touch display is very bright and sharp, with a resolution of 960 by 640 pixels. There are two cameras in the new iPod touch; one on the back, used for shooting HD videos (720p), and one on the front of the iPod, which is used for a new enhancement called FaceTime. FaceTime allows you to talk/chat with friends, actually face to face. Simply enter your Apple ID and email address and you're good to go.
Image Credits