Top Rated Cheap iPod Nano Accessories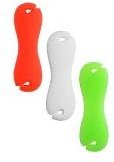 Cheap iPod Nano accessories are available in many styles and colors. Instead of wasting time, money, and gas researching and comparing these accessories, read this article that conveniently assembled all of the best for you. All the guesswork is taken out. Personalities can shine and you can customize your device easily and affordably.
1. Smarter Wrap Cord Manager
For less than $2, smarter wrap cord manager is just the thing for those who love neat and organized things. It safely lets the user to manage the ear bud cords. They are made of silicon and can be washed with soap as well. They can be attached very closely to the jack of your earphone and are available in many different colors providing a stylish look.
Image Credit: https://www.kaboodle.com/hi/img/2/0/0/116/c/AAAAAjoGta0AAAAAARbIOw.jpg
2. Nano Armband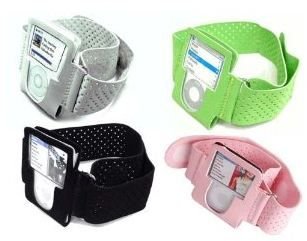 Nano armband allows you to take your Nano on the go without clips or pockets. This is a good option for those who walk quite often. The armband comes with a case made of silicon rubber which provides the Nano a secure grip. The band is quiet wide in size and thus can be adjusted even to bigger arms. The Nano armband is available in many different colors which costs about $3 on Amazon.
3. Screen Protector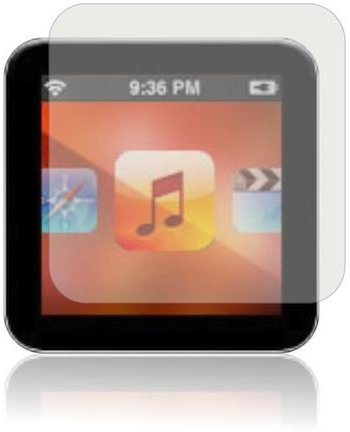 At less than $1, you will be able to protect your screen from damage due to scratching. iPod touch screen protector will not change the display of the images on the device.
Image Credit: https://www.wikinoticia.com/images/appleweblog-es/cdn.appleweblog.com.files.2010.08.ipod-nano-screen-protector.jpg
4. Flip Case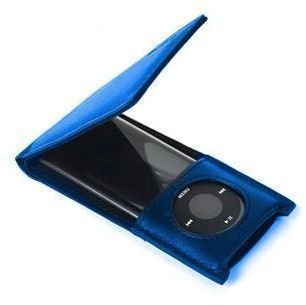 You can purchase a flip style hard case for about $6. The case is made from a high quality of leather which can protect the Nano from scuffs and scratches. It is also easy to use as the case has custom cutouts so that users can easily use the camera, microphone, and other external features without taking out the nano every time.
Image Credit: https://www.comparestoreprices.co.uk/images/kn/knomo-ipod-nano-5g-flip-case-blue-.jpg
5. Nano NanSkinz

Nano NanSkinz is an easy slip on case which helps protect your 4th generation Nano for less than $3. It is available in a wide range of colors including clear on Amazon.com. The case helps the Nano stay away from scratches. You do not have to take out the nano from the Skinz as it offers complete access to all buttons due to the cutouts.
6. Nano USB Travel Adapter
Nano USB Travel Adapter is a great buy for $0.50. You can keep this in the travel bag and never forget the charger again. The adapter has a charging indicator if LED and IC chip which informs you when the Nano is complete charged. The adapter also switches automatically to power saving mode when the iPod is completely charged.
7. Thick Sleeve with Armband
Thick Sleeve with Armband costsr $6. With it, you can protect your Nano and wear it on your arm while on the go. An ideal accessory for those who go jogging. The armband is made of high quality of soft silicon which is washable. You can also access the all button without removing the armband, at the same time the band protects your Nano from dirt and scratches.
8. iSplash Waterproof Speaker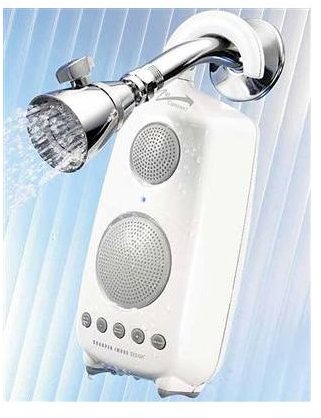 iSplash Waterproof Speaker is a great accessory if you want to enjoy music by the pool. The device comes in a few colors and costs $11. The speakers provide crystal clear sound of 9 voltage with an output power supply of 1.5 watts.
Image Credit: https://msnbcmedia1.msn.com/j/msnbc/Components/Photos/060130/060130_iSplash_diglife_6p.grid-4x2.jpg
9. Crystal Clear Hard Case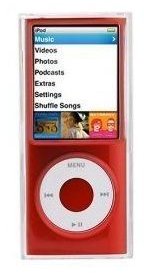 You can protect your Nano with a hard plastic case. It is available in many colors including a nude one. It costs under $1.50 on Amazon.com. You can also connect your headset or charger with Nano without taking it out from the case as the case offer full access to all buttons. It also protects your Nano from dirt and scuffs.
Image Credit: https://media.uxcell.com/uxcell/images/item/catalog/ux_a08022600ux0089_ux_c.jpg
10. Devil Sleeve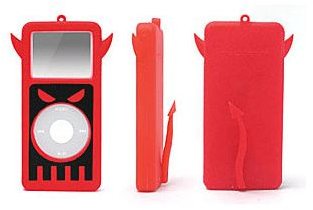 Devil sleeve costs less than a buck. You can show off your personality with this cover which looks quiet trendy. It is a hot favorite among the teenagers. It also protects the body of the device against scratches. It is quite durable as it is made of silicon which is washable.
Image Credit: https://www.color-cubes.com/images/big/IACA012.jpg
11. NanWallet

Also available at Amazon.com, NanWallet provides protection to your Nano without a high end sticker price at $8. NanWallet looks very trendy with this high end fashion accessory. At the same time it quiet easy to access your Nano from this wallet due to custom cutouts. It also has magnetic studs for opening which makes it easy to use.
12. NanGriper Skin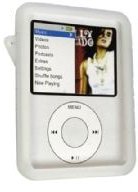 NanGriper is a great buy for those who cannot keep a grip on things. This is less $2 and protects the device. It offers extra grip in its design which ensures that Nano doesn't slip from your pocket or hands too easily. This accessory is made of silicon which is quite durable and easy to wash. It is also easy to access all features of the Nano due to the design and cutouts offered by the item.
Image Credit: https://www.keep-talking.net/pics/IPN3SKINORI_a.jpg
13. NanSporty Armband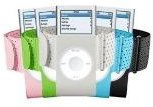 The armband looks cool and fits the style of any athlete. You can but NanSporty Armband for less than $2. The armband is made of high quality silicon and offers flexibility of size which ensures that it fits in anyone's wrist and arms.
Image Credit: https://www.kaboodle.com/hi/img/2/0/0/ae/8/AAAAAlKser4AAAAAAK6InA.jpg
14. USB Car Charger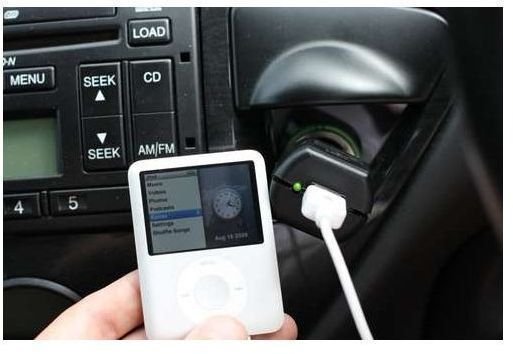 For those instances that you run out with the Nano but forgot to charge it, USB car charger is an ideal accessory. You can buy this for $2 and keep it handy for such situations. The charger has a USB port and a LED indicator.
Image Credit: https://www.instructables.com/image/FTE4NDAFJXP7WBI/Modify-a-generic-USB-car-charger-to-charge-a-3rd-g.jpg
15. Universal AC/DC Adapter

Universal AC/DC adapter is a great accessory is priced at $9 and is useful for those times when you do not have a home adapter. It can be used anywhere you go and it offers many types of pins as its port.
Image Credit: https://www.oursbiz.com/Products/s/10/Universal-AC-DC-Adaptor-PW-300S-319826.jpg
16. Travel Coiled Cable Charger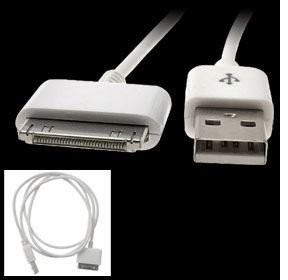 You can carry a travel coiled cable charger while going out. With this cable you can charge your Nano where ever you get a chance. This accessory is for $16 which has a USB port and used 12V power port in order to charge. It has different lights to show the status of charging.
Image Credit: https://www.globalgroupbuy.com/images/products/p/gb8036_p.jpg
17. Nylon Mesh Armband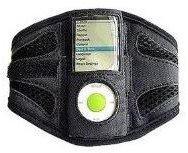 For those who like to take their device on the go and allow your arm to breathe, nylon mesh armband is a great addition. The device costs as low as $10 which can be purchased from Amazon.com. The armband has an ibuilt-in screen protector which makes sure that the screen of Nano stays away from dirt and scratches.
18. Screen Cleaner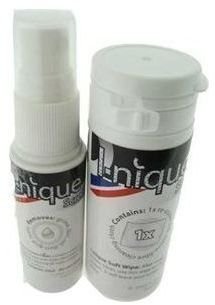 For $5, Amazon offer Nano screen cleaner which is a necessity. Screens get dirty and need to be clean properly to protect from dirt and scratches. The cleaner is environmental friendly as it contains no chemicals. It also comes with a lint free cloth.
19. Angel Sleeve
For less than a dollar you can add a fun mood and protect the device with Nano Angel Sleeve. It also has an in-built protector to protect the screen of Nano against dirt and scratches.
20. zCover Universal Belt Clip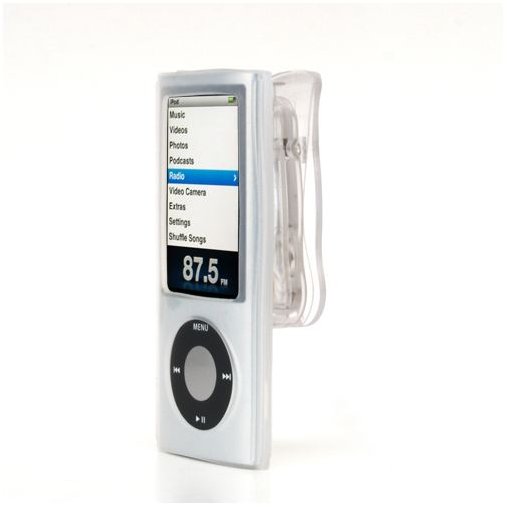 zCover Universal belt clip is great for $25. You can use this accessory and always know where your Nano is at. It has an open port for headset and charger, and offers full access to all features which makes it super easy to use the clip. The belt clip also offers an extra grip to Nano. The case of this accessory is made of silicon and thus is quiet durable.
Image Credit: https://www.handhelditems.com/zcover-ipod-nano-generation-micro-silicone-case-belt-clip-pack-clear-p-120585.html