Ten Affordable 8 GB MP3 Players with Video Cameras & WiFi: ARCHIVED COPY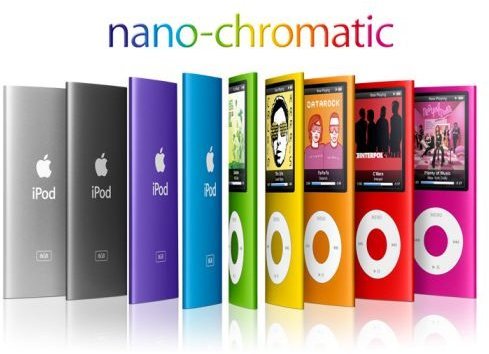 Note: This article was originally published in Oct, 2010 and reflects the author's opinions at that time. Some of the items mentioned may no longer be available to purchase.
Finding affordable 8 GB MP3 players with video cameras and Wi-Fi is not difficult anymore. Most of today's MP3 players come packed with a number of features and abilities that give us the chance to take nice pictures and connect to the internet whenever we want. Here is a list of ten great options for under 10 cheap 8 GB MP3 players with camera and Wi-Fi connection.
1. iPod Nano
Apple iPod Nano, the 5th generation, comes packed with an impressive list of features, among which is Wi-Fi connection, video camera, built in speakers and FM radio. Its screen size is 2.2 inches. The video camera offers of the iPod Nano has many filters like film grain, cybrog, tunnel vision and security camera to name a few. The 8GB player is priced at $132.99. The best thing about the iPod nano is that it has very easy to use interface. Also, with the help of an additional feature you can pause live radio for 15 minutes and rewind the radio program. You can also access internet with the device as it has Wi-Fi facility. As such I cannot find even a single negative aspect of the product.
Image Credit: https://www.megaleecher.net/uploads/ipod-nano-chromatic.png
2. Sony W-Series Walkman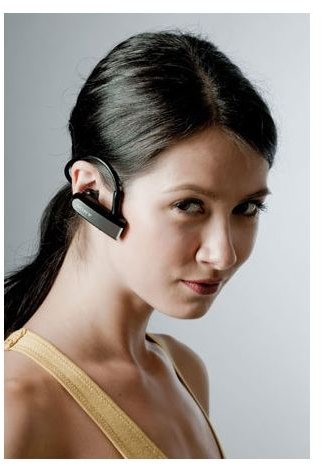 The Sony W-Series Walkman is an all in one solution, with great features and a sweat resistant feature. It offers amazing sound quality and is accompanied with Wi-Fi and camera features, necessary in today's world. The camera resolution is only 2MP, which is not so appreciable against the camera resolution offered by most of the competitors. On the brighter side, this is an ideal MP3 for sportsmen as you can wear this 8GB MP3 which costs only $89.89. It also has a Wi-Fi feature and can download songs online.
Image Credit: https://www.ameinfo.com/images/news/large/3/78933-Sony.jpg
3. Sony E-Series Walkman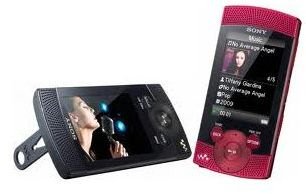 The 2nd generation of the Sony E-Series Walkman MP3 player is a great option for people looking for an 8 GB MP3 player with a nice design, 2MP camera and thus offers excellent value. The Sony E-Series Walkman comes in both black and red colors, so you can choose the one you prefer. The screen size of the 8GB MP3 is also huge which make it very easy to surf the list of songs. Additionally, the MP3 is available at a very affordable price of $119.99, which also has Wi-Fi facility. On the downside, there are battery issues (very short battery) with the model which has been address by many users. There is also a syncing problem with the second generation of Sony E-Series as it is not compatible with Windows 7.
Image Credit: https://www.realgeek.com/blog/files/2009/08/sony-s-series.jpg
4. Sony S-Series Walkman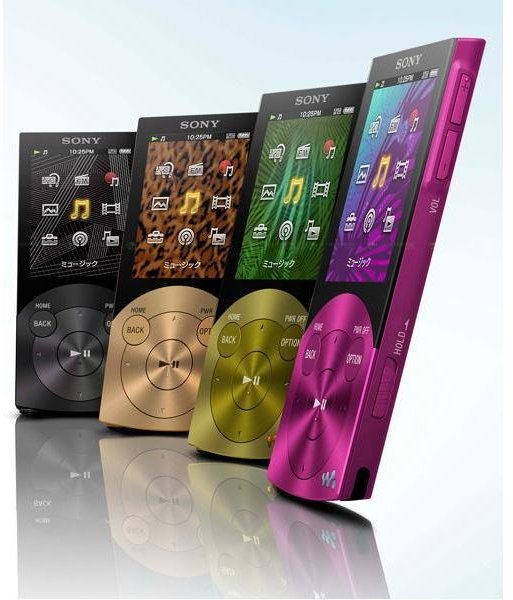 The first generation of the Sony S-Series Walkman MP3 was an entry level player but the second generation comes with a series of features such as an affordable price, great performance, sleek design, and an easy to use interface. The LCD screen of the MP3 is 2.4 inches with a memory size of 8 GB. You can also record music directly from the radio or internet as it has Wi-Fi capability. The great thing is it has external speakers and it's quiet and light weight. However, I am not quite happy with all features, the earlier version had many more features and the headphones provided with the model is not so good.
Image Credit: https://jedi-star.com/wp-content/uploads/2009/09/Sony_S_series_Walkman_2.jpg
5. 8GB 2.8 Inch Fashion Style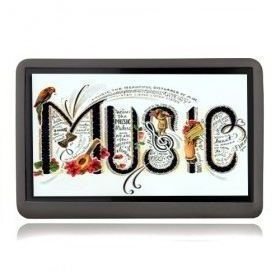 Note: Currently available second-hand.
If you wish to combine the nice and fashionable design with the great abilities and functions, this is a good choice because of the flash memory, TFT LCD screen, and it's compatible with all major operating systems. It also comes as one of the cheap touch screen MP3 and MP4 products on the market at $51. The screen size of 2.8" which makes it easy to navigate and for music lovers, it has built in FM-Radio stations. The 8GB model has Wi-Fi feature, you can download songs and games on the model. But the battery backup is not so great. It lasts only for 3 hours if fully charged. Another drawback is that you will need to manually add music files in the playlist which is too time consuming.
Image Credit: https://pay-onlines.com/img/p/33-75-large.jpg
6. Apple iPod touch 8 GB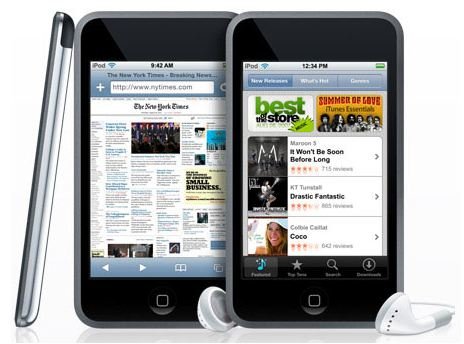 iPod touch made a huge impact when it was launched by Apple because it took the entire idea of MP3 players a step further. iPod touch allows you to connect to the internet whenever you want, play games, and do most of the tasks you would do with an easy to use portable device. It also comes with 8 GB memory. Although, the Apple has many pros like a wide screen on 3.5 inches, resolution of 480x320, a high quality headphone with mini stereo of 3.5 mm and an awesome battery life of 22 hours, but it has many cons as well. The device has less buttons, which makes it difficult to use. Also, the volume size if quiet low and don't have rewind and forward buttons. It's a shame for game lovers as it doesn't have any games.
Image Credit: https://www.rockyourphone.com/skin/8gbipodtouch.jpg
7. Slacker 8 GB Portable Radio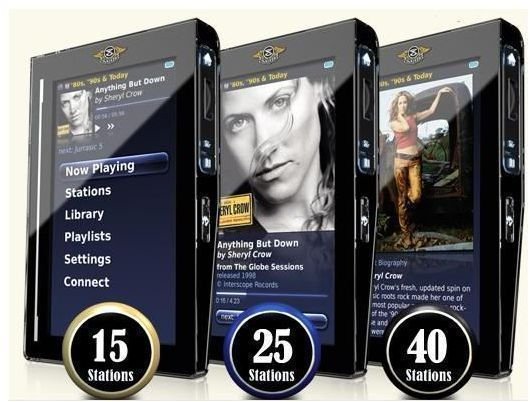 Note: Currently only available used.
The Slacker 8 GB Portable Radio comes packed with Wi-Fi abilities, an 8 GB memory, radio abilities and a 4 MP camera to shoot your favorite moments whenever you want. The good part of the MP3 player is that it comes with wide touch screen TFT LCD screen. You can also connect it to internet with the Wi-Fi and can also personalize and customize the songs and playlists. It has a battery life of about 10 hours, which is just great. However, the MP3 player doesn't have an impressive volume buttons and the quality of sound is also not good. Also, it doesn't support videos and photos. The price of the product is moderately priced at $100 (at the time).
Image Credit: https://slackeractive.com/wp-content/uploads/2008/04/slackerfree.JPG
8. Ibiza Rhapsody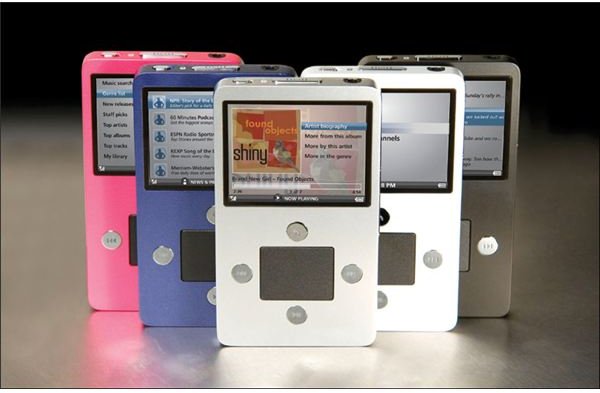 Note: No longer available.
Ibiza Rhapsody with 8GB, and an aqua color is a reliable and affordable solution if you want to have a portable MP3 player that connects you with the internet whenever you reach a hot spot. It is very easy to navigate on the device which comes with a good processor. You can also update themes, wallpapers. You can also record video in many formats like MPG, MPEG4, H.264, WMV, AVI and M4V. The cheap MP3 player costs about $88. On the bad side, the device is not compatible with all Windows version and only sync with Vista and XP. It also doesn't have bluetooth.
Image Credit: https://www.laptopmag.com/uploadedImages/Multimedia_Assets/Images/2008/Reviews/mp3/Ibiza-Rhapsody_g1.jpg
9. Creative Zen X-Fi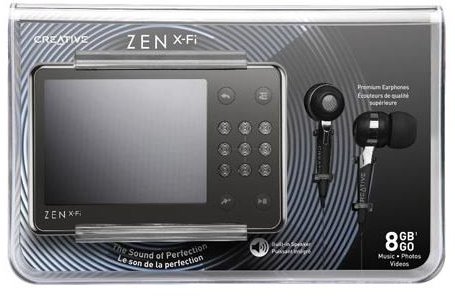 Note: Currently only available second-hand.
Although not the most upscale designed, the Creative Zen comes at a great price and incorporates useful features. It comes with Xtreme Fidelity technology of sound along with built in features. It also has Wi-Fi features and supports video of MPEG-4, DivX, MJPEG, XviD and WMV formats. The Creative Zen has a radio recorder which allows you to record music directly from radio. The quality of the sound and ear phones is awesome with a great battery life. The price of the MP3 player is also $70 (at the time) which is quiet cheap in comparison to its competitors. The device also comes with some drawbacks. While browsing the SD car library you cannot listen to music. Some users also reported that the system freezes too often.
Image Credit: https://www.techgadgets.in/images/creative-zen-x-fi-media-player-2.jpg
10. Archos 5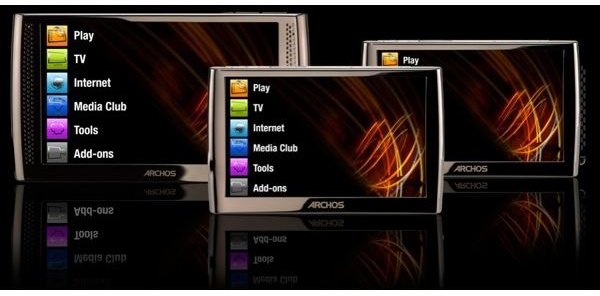 The Archos 5 boasts a great image quality and voice abilities as well, and becomes a very handy MP3 player. The system has a buit in FM with the option of video and audio recording. It supports many video formats including Mpeg4, H.264, M-Jpeg (Qvga), WMV, Mpeg2, Mkv and VOB. You can easily connect Archos 5 to internet with its Wi-Fi feature. It also has a high resolution wide touch screen and comes with built in speakers. The system is currently available at Amazon for $96.95. On the downside, the reception quality of GPS signals is quiet poor and the battery back up is really bad with 2 hours of back up.
Image Credit: https://www.gadgettastic.com/wp-content/2008/08/archos-5-7-1.jpg
This article has been placed in our archives.