Top 10 iPod Touch 8 Gig Repair Tips & Tricks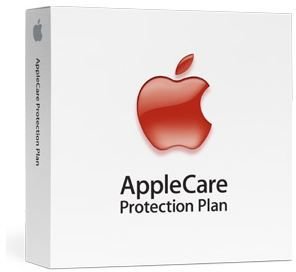 Broken or Repaired
The iPod Touch has always been a relatively dependable device, but in comparison to the older iPod Nano or iPod Classic versions the iPod Touch is much more open to damage. You will use the iPod Touch in a larger variety of situations and the touch screen adds another sensitive hardware element to the iPod technology, and these elements together make the iPod Touch vulnerable to damage. Like most of the portable media players, the iPod Touch is not cheap and most users will not want to just abandon their damaged iPod Touch and will instead want to look into repair. Here are the top ten iPod Touch 8 gig repair tips, each of which is curtailed to the smaller storage size of the iPod Touch.
1. Technical Support
The first iPod Touch 8 gig repair tip that you should try to follow is actually to establish whether or not you will be able to repair the problems of the iPod Touch yourself. Tech support is offered within the first ninety days of iPod Touch ownership and can be extended to a full two years with AppleCare. The expert technical support from Apple is possibly going to be the most important feature that you have to help your repair your iPod Touch 8 gig as it is going to walk you through non-hardware repairs that you can do for common problems.
2. AppleCare
AppleCare is essentially Apple's version of an insurance plan for your iPod Touch or iPhone and will allow you to extend their warranty for specific types of hardware repair and software problems through the technical support. Deciding whether or not to purchase AppleCare for your iPod Touch at a price of $59.00 for an iPod Touch 8 gig is a difficult choice, especially since an iPod Touch 8 gig is only available in the older versions and is not that pricey to replace in general. If you feel as though you are going to have troubles with it then purchasing AppleCare is a goo iPod Touch 8 gig repair tip, but otherwise you may just want to ignore it for this older iPod Touch version.
3. Checking Your Warranty
Once you decide that there is a concrete hardware problem with your iPod Touch 8 gig then you are going to have to check what your warranty or AppleCare status is before you want to take it in to the Apple Store for any kind of repair help. If you have not purchased Apple Care then you will have a year of physical support, and with the full AppleCare purchase then you will be good for two years. Even if you do have coverage you will have to see if it is really one of the problems that is covered by the support system. Your iPod, headphones, battery, and essentially all the essential parts are covered, but only from malfunction and not from damage that you may have caused or left it open to.
4. Water Damage
Water damage is a common problem for the iPod Touch and is something that will really cause a major issue. There will be moisture sensors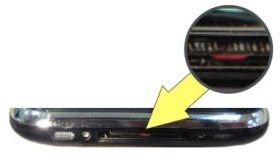 that will be activated in the case of iPod Touch water damage, and so if you know that your iPod Touch has incurred water damage you are not going to be able to have it repaired at the cost of Apple. Instead, the main iPod Touch 8 gig repair tip for water damage is to open it up, use the "rice and blow dry iPod Touch method," and try to repair the problem yourself.
5. Broken Touch Screen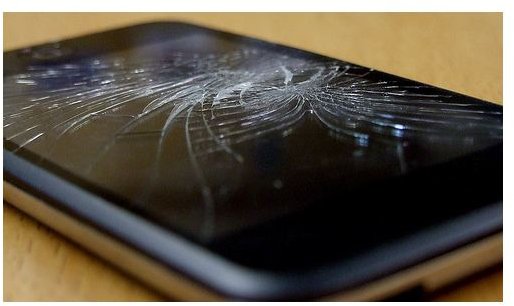 A broken or cracked iPod Touch screen is the best known kind of iPod Touch damage, mainly because it is so obvious and the internet is filled with images of it. This is also something that is not going to be covered by the AppleCare or your warranty, and instead you are going to have to purchase a new one. Strange enough, in the case of an iPod Touch 8 gig the best repair tip is to purchase a new one. A new touch screen will likely cost you at least $100, if not more, and for such as small and inexpensive incarnation of the iPod Touch a new one entirely will be in order. If it is a brand new iPod Touch 4 64 gig then repair is a practical options, but in case of a broken touch screen the most appropriate iPod Touch 8 gig repair tip is to purchase a new model.
6. Update
There are a lot of possible software problems that can occur inside the iPod Touch, especially around the iOS operating system. Freezing,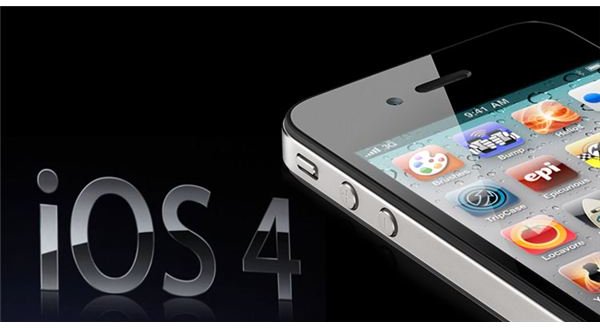 deleted content, problems charging, application issues, communication problems, lack of notifications, and an almost unrealistic list of problems are based around issues with the iOS. If there are problems here the best way to try to repair it in an nonintrusive way is to update the iOS to the most recent version. Versions of the iOS are offered up on a regular basis, fixing bugs, adding features, and keeping up the software that your hardware stands on.
7. Making a Decision
There are a lot of components that can die on your iPod Touch such as the backlight, different storage functions, and obviously the smooth touch screen. Most of these can be purchased and then repaired by Apple or a third party company, often at a sizable cost to you. If the iPod Touch is not functional at all then this is going to need immediate repair or replacement, but if the problem does not actually interfere with the way that you use your iPod then it is questionable. A good iPod Touch 8 gig repair tip to follow is to decide how much value you place on a fully functional iPod Touch and make sure that is equal to or less than the cost and time that it would pay to make the repairs.
8. Restoration
If you are continuing to have software issues on the iPod Touch even after your iOS is made to be up to date then you are likely going to need to have the iPod Touch restored. This process essentially rips every bit of content out of your iPod Touch, but this is not much of a problem as you are backing up all of your content on your home computer through iTunes. You can select to do this from the Summary tab of your iPod Touch's view once you have plugged it into your computer. If your computer's iTunes will not even recognize your iPod Touch 8 gig for some kind of problem then you can take it to your Apple Store and have it restored without cost.
9. Maintenance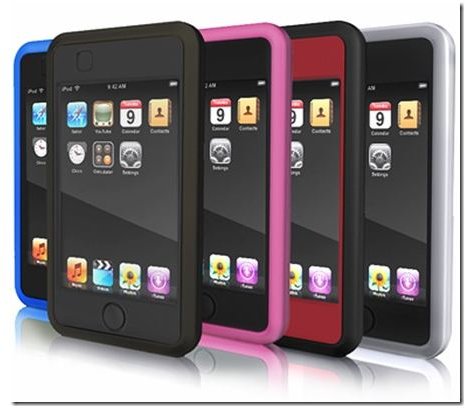 There is one iPod Touch 8 gig repair tip that is going to ensure a success more than any other: maintaining your iPod Touch before damage. If you want to avoid the difficult repair process altogether there are going to be easy measures to prevent some of the common types of damage that occur. To avoid damage to the iPod Touch's casing or the commonly cracked iPod Touch screen then you should use a sufficient case, which can often be more effective than an iPod Touch AppleCare plan. Headphones slots often become very vulnerable and can end up actually interfering with the functions of the iPod play functions indefinitely and causing iPod Touch sound problems, so proper headphone maintenance will save you a whole series of iPod Touch repair problems. In general, your iPod Touch 8 gig needs to be protected as it is not going to be as resilient as you would hope so you need to keep it both clean and covered when possible.
10. Appointments
If you are ready to bring in your iPod Touch 8 gig to the Apple Store to have the Genius Bar look it over you are not going to just want to walk in there if you are having real problems with your hardware. This tends to be one of the busiest service centers you can enter into and it is important to call ahead and make an appointment if you want to receive sufficient repair service.