The Best Touchscreen MP3 Players: Buying Guide for iPod Touch Alternatives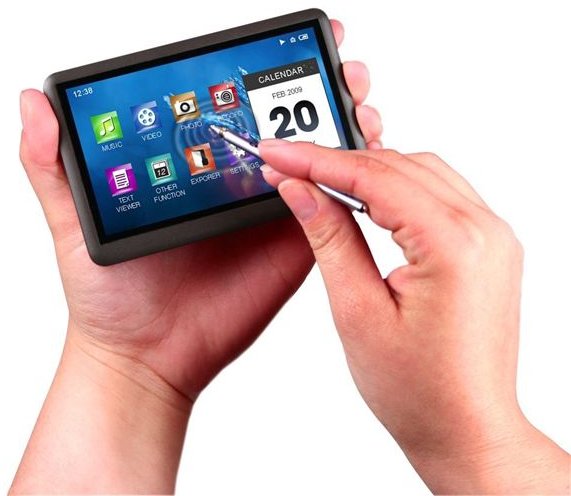 When we talk about a touchscreen MP3 player, we're not talking about a dedicated MP3 player. Touchscreen MP3 players, apart from playing back MP3 files also have the ability to play videos files. This is understandable as they come with large screens which make them suitable for viewing video.
One reason you should consider a touchscreen MP3 player a good investment is because it has the potential to last longer as there are no moving parts to contend with. Many though would be buying one for the ease of use and the sleek look especially with the absence of "unsightly" buttons.
Let's look at some touchscreen MP3 players worth considering.
Coby 2.8 Inch LCD Touchscreen Video MP3 Player
If you're looking for a touchscreen player in the range of $90, this Coby model is a player you should take a serious look at. It comes with a built-in 16GB memory. If you feel that you don't need that kind of storage space, then you could opt for the 4GB or the 8GB version. The price difference isn't much between the two. The 4GB costs about $60 and the 8GB $65 at the time of writing.
Latte Café Touchscreen MP3 Player
If you need a touchscreen MP3 player with a larger storage capacity and a larger screen size especially if you plan on watching more videos than listening to MP3 music, you should seriously look at this Latte Café model. This Latte Café MP3 player comes with 32GB of storage capacity (expandable to 48GB) and a 4.3-inch screen, which would of course make navigation painless.
On the touchscreen front, users have reported that the response time is much quicker than most touchscreen MP3 players in its range. However, it does come with a minor drawback; you would have to execute a double touch (as you would a mouse double click) to execute functions in the player. But then you would not consider it an inconvenience if you compare it to the price of an iPod Touch with similar specs. This Latte Café model is about half the price of an iPod Touch.
The Latte Café touchscreen MP3 Player is priced at $199 at the time of writing.
Creative Labs Zen X-Fi 2 Touchscreen MP3 Player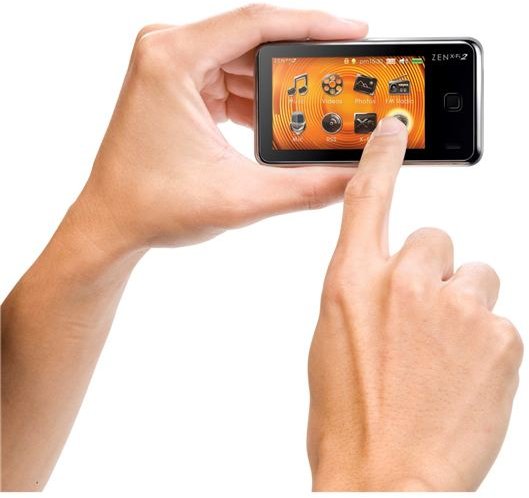 If superior sound quality is what you're looking for and screen size is not really an issue for you, then you should consider this MP3 touchscreen model. The Zen X-Fi 2 comes with a storage capacity of 32GB (8GB and 16GB versions available, too). It comes with a Micro SDHC slot which allows you to add storage space of up to 16GB.
The screen size is 3 inches and if you're not used to operating touchscreen devices, you may want to invest in a stylus for easy navigation through the player.
The Creative Labs Zen X-Fi 2 Touchscreen MP3 Player is priced at $202 at the time of writing.