Can I Connect My Zune to Microsoft Media Player?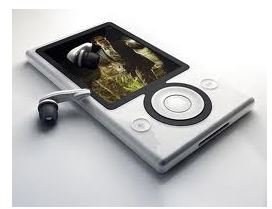 Get it Connected and Sync with Microsoft Media Player
Download the Zune software if you don't have it on your computer yet. Connect your Zune to your computer via the USB cable. Connect one end to your Zune and the other to a USB port on the back or front of your computer. In a few seconds your computer will detect the Zune is connected and open an AutoPlay window. In the AutoPlay window, click Add Files to Device. Microsoft Media Player will open and you should see your Zune icon on the left pane in Microsoft Media Player.
Click the Sync tab in the top right corner. A playlist will open in the right pane. Select the songs you want to sync with your Zune. If you want to sync more than one song, hold the CTRL key down as you click on each song one time to select them. Drag and drop the songs in the Sync pane on the right side of Microsoft Media Player.
Click the Start Sync button at the bottom of the list of music. It will start to sync your Zune. You will notice the songs transferring in the middle pane as they are being synced. You will see a progress bar in the bottom right of the screen showing you the progress of the sync. When it is finished syncing, Microsoft Media Player will display a message. Disconnect your Zune from your computer when the sync is finished.
Transfer CDs to Your Zune
If you have a lot of CDs in your collection, you probably want to add them to your Zune. Put the CD in the CD/DVD drive on your computer. Your computer will detect the CD and open a dialog window. Click Start Rip button on the lower right. Zune will begin to rip the CD. When it is finished, remove the CD from your computer. Now you need to sync your Zune as in the steps above. Your Zune will hold more than songs. You can also add videos and pictures. To add pictures open the Zune software and click the Options tab at the top and click Add Folder to Library. Find the picture folder in the browser window and click on it one time. Click OK and the pictures will be added. You will need to sync your Zune so the pictures will added to it.
Remove Songs from Your Zune
You can also remove songs from your Zune. Open the Zune software and click Connection. A list of the music on your Zune will display. Right-click the song you want to remove and select Delete. You will have the option to keep the songs on your computer and only remove them from your Zune or delete the songs completely from your Zune and from your computer. Choose the option you want and click OK.
References
Microsoft: Windows Media Player Sync Frequently Asked Questions, https://windows.microsoft.com/en-US/windows-vista/Windows-Media-Player-Sync-frequently-asked-questions