Where Can I Find a CD Player that Plays MP3 Files? Buying Guide & Recommendations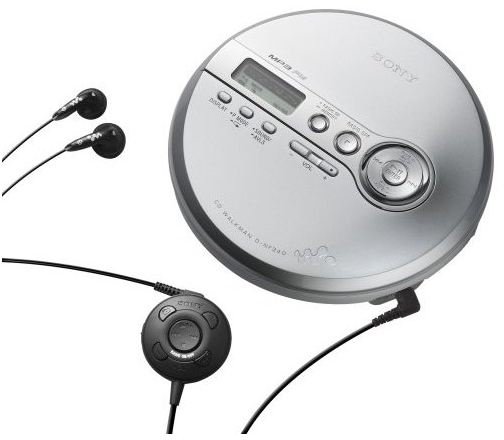 If you're only interested in playing back MP3 files, you could buy a dedicated MP3 player, which is a lot more portable than a CD player. It would also save you the trouble of having to burn your favorite MP3 tracks to disc.
One advantage of having a CD player that plays MP3 is that you don't have to worry about running out of space to play your favorite MP3 tracks. You can carry as many MP3 discs as you want without having to organize, add or delete tracks with the help of a computer. Also, since an MP3 disc is created in data mode, you could add more audio tracks later if you burn the disc in multi-session mode.
A blank CD-R or CD-RW can hold up to ten hours of MP3 audio. However, you would need a DVD/CD writer to help transfer MP3 files to disc. CD-MP3 players, however, come with a major disadvantage. They may skip tracks when jostled. Player size is another issue to contend with.
Bear in mind that CD/MP3 players are becoming less popular with the advent of flash-based MP3 players and iPods. You may find it difficult to buy some of the models listed below. You could try eBay if you are unable to locate them on Amazon or other online stores.
Here are some recommendations worth considering.
Sony D-NF340
This is a CD player which supports MP3 playback and comes with a built-in FM tuner. It can support the playback of audio burnt on to CD-R/RW discs. The digital tuner has 40 presets thrown in and the player comes with Skip-Free G-Protection technology to ensure smooth playback of your favorite audio tracks.
The Sony D-NF340 CD Walkman & MP3 Player retails for $59.99 at Amazon at the time of writing.
Panasonic SL-SV570
This CD player with MP3 playback which is powered by 2 AA batteries offers 75 hours of MP3 playback and 33 hours of audio CD playback. It also supports the playback of audio via CD-RW discs.
The player uses Panasonic's No-Skip technology to prevent track skipping in case it's jostled during active use. It's made possible through the use of special rubber brushings meant to absorb shock that would usually result in disc reading errors.
Panasonic SL-SV570 is available from Amazon.
Philips EXP2546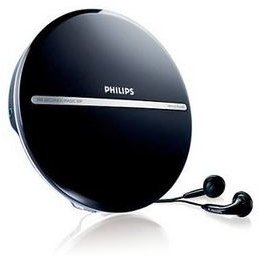 This CD-MP3 player is another which supports the playback of audio from CD-RW discs. If stylish design is what you're after, this is a player worth considering. Features worthy of note are the 100-second Magic ESP and the 45-second Electric Skip Protection.
The disc load time takes no more than 5 seconds and an added plus is that the disc doesn't spin when you pause playback, thus saving battery power.
The Philips EXP2546 Portable MP3 CD Player is available from Amazon.
If you're considering other models than the ones listed above, look out for the MP3 logo on the player or on the product box. Better still, bring along a CD-R/RW disc with MP3 tracks to test compatibility before purchase.