The Best iPod Nano 5th Generation Cases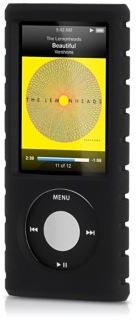 Apple iPod Nano 5G Cases
The fifth generation iPod Nano is a really fun little device that is packed with features, including the new video camera. Apple really did a good job with making the 5G Nano more useful than ever before, and if you've got one then you will want to protect it from harm with a good case. You want a case that'll hold up against inevitable drops, protect the Nano from scratches, and also make its slick metal casing easier to hold. Here's a look at some of the best iPod Nano 5th generation cases.
Speck Pixelskin
I have always been partial to the Speck Pixelskin cases ever since I got one for my iPod Touch. I still think they are the best iPod cases you can buy. They cover the Nano with a thick rubber casing that has a square pattern design for both looks and functionality. I love the texture of the casing and how it feels to the touch, and it won't slide around even if your fingers are moist. The only downside to this case is that it does not protect the screen. They cost around $20, but watch out for cheaper models because they may only be for the 4th generation Nano and not have an opening for the camera.
Not sure what generation your Nano is? Check out What Generation is My iPod? to find out.
Contour iSee and iSee Inked
The iSee case from Contour houses your iPod Nano in a see-through plastic case that both looks nice and is very protective. It snaps together around your Nano and also includes a removable screen protector, so it's great for carrying around in your pocket or purse without worrying about the screen being scratched. It also looks cool in that you can see every detail of the Nano inside.
In case you think plain old clear plastic is boring, Contour also makes an iSee Inked model that comes with unique textured patterns to help add a little something to the look of your Nano. Both the iSee and iSee Inked cost around $15 to $20.
Griffin iClear Shade and iClear Sketch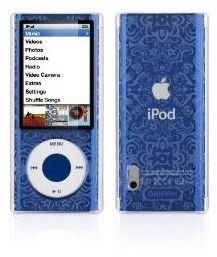 Another really great iPod Nano 5G case is the iClear Sketch from Griffin. Like the Contour iSee, it is also see-through, but it has a soft textured imprint on it that gives your iPod Nano a little extra style without being plain and clear. This hard plastic case snaps around your Nano.
Griffin also makes an iClear Shade model that is clear at the top and slightly shaded toward the bottom, so it gives your iPod Nano 5G a really neat fade appearance inside the case. Personally, I think the Shade looks better because it's sleeker than some of the textured patterns on the Sketch models.
iLuv Silicon Case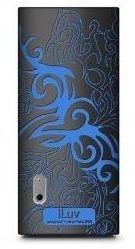 If you like the colorful patterns and backgrounds for your case but don't want the hard plastic cover, then you might consider the iLuv Silicon Case line for your iPod Nano 5G. They come in a variety of colors and designs to fit your personality, and they slide right over the top of the Nano to protect it from shock plus give you something better to hold onto. They range in price from $10-20, so they are quite affordable.