iPod Touch Screen Repair: Know How and When to Repair a Broken iPod Touch's Screen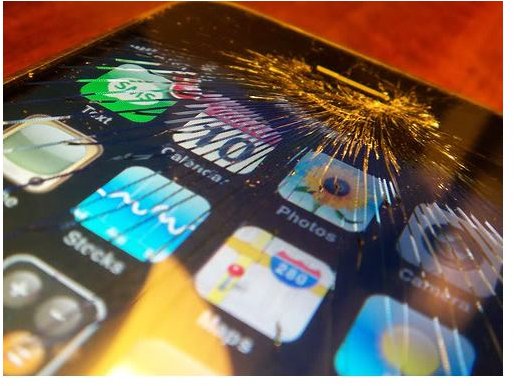 Broken Screen
One of the biggest fears for new iPod Touch users is that they are going to crack or break their sensitive touch screen. It is not that this is incredibly easy to do, which it is not outside of major accidents, but that it is easy to imagine and pictures on the internet have been released on an exponential level. Unfortunately, on a long enough timeline this is more than possible and if it has happened to you it can be difficult to respond to. Here is a look at a few tips for dealing with the repair of your Apple iPod Touch's broken screen.
Apple Care
You may note that there is default care and support that Apple will provide automatically on your iPod Touch, not to mention Apple Care that you can apply. This is not really going to be relevant for a broken screen as this is something they will not cover, for whatever reason. You can easily have the screen itself replaced, but in most cases this is going to be too expensive to be worth it for an iPod Touch. This process can be sufficient for an expensive iPhone 4 under contract, but for an iPod Touch it can be excessive to drop a couple hundred dollars to have a company replace the screen.
Knowing When to Have it Looked At
The reality is that there are no simple DIY methods for iPod Touch screen repair. Repairing an Apple iPod Touch screen is something that requires opening up the iPod Touch itself, which is actually much more difficult than with an iPod Classic. The best tip that you can apply is to figure out whether or not you will actually need a screen repair. In terms of an actually cracked iPod Touch screen then whether or not you need a repair depends on how it affects use. If it does interrupt the basic functions that you utilize it for, such as if it interferences with watching videos on the iPod Touch, then it is a possibility. If it is minor and you mainly utilize your iPod Touch for listening to music, then the iPod Touch screen repair is not going to be that important. You may also want to figure out if it is actually a broken iPod Touch screen is that is the problem. For example, if you have an unresponsive touch screen this could also be a problem with debris that has entered the iPod Touch or that it might have to be restored. If you find that the iPod Touch screen is not working, though it does not have any noticeable cracks that could be interrupting the functioning, then you will find that your standard coverage will cover its repair. Go to the Genius bar at your local Apple Store and see what options they give you in this case, and there even may be some simple repairs that can be made at the location.