The Best Rated Zune Armbands: Top 10 Armbands for Microsoft Zune MP3 Players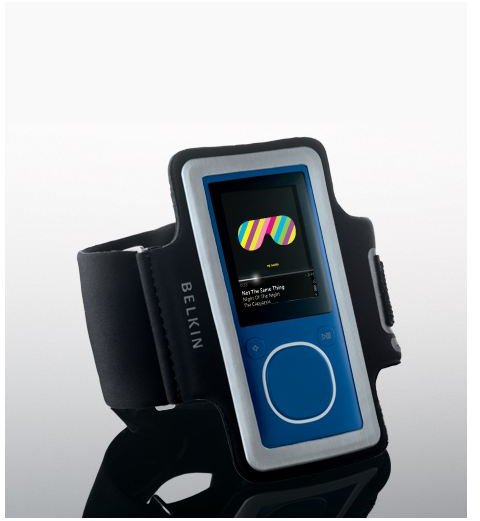 1. Belkin Sports Armband (5 out of 5)
Belkin Sports Armband has a clear screen protector and is very lightweight and stretchy. It is even water resistant. I don't recommend swimming with your Zune, but if you are working out and it starts to rain you won't have to worry about your Zune getting wet. This armband will go great along with all of your other Zune accessories. Purchase this Belkin armband for $29.99
2. Zune Neoprene Sports Armband (5 out of 5)
The Zune Neoprene Sports Armband is very lightweight and has a Velcro strap to hold your Zune tightly inside. It allows you to go about your day whether you will be running, walking, or just running errands, with this armband your Zune won't get away from you. Purchase this Zune Neoprene Armband for $14.99.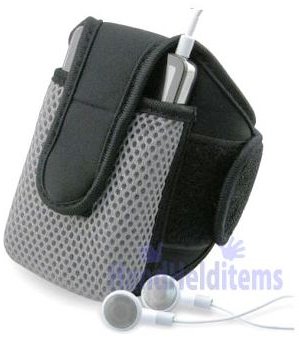 3. DLO Action Jacket Armband Case (5 out of 5)
The DLO Action Jacket Armband has a padded case and removable clip. It protects your Zune against sweat, rain, or anything else that comes your way. With this armband you still have access to the connector port on the bottom of your Zune. You can purchase the DLO Action Jacket Armband Case for $6.95.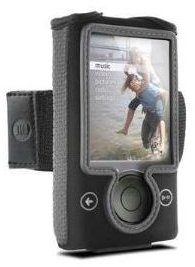 4. Microsoft Zune HD Armband with Armlength + Screen Protector + Wristband (5 out of 5)
The Microsoft Zune HD Armband has a clear screen protector to protect your Zune from getting scratched. It has a clear front window to allow you to see the screen of your Zune so you can see your playlists, etc. It has an adjustable wrist strap and is available in two sizes. Purchase the Microsoft Zune HD Armband for $9.99.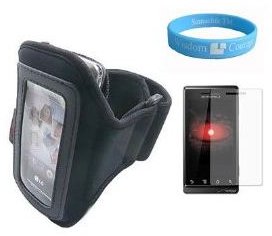 5. Belkin Neoprene Armband for Zune (4 out of 5)
The Belkin Neoprene Armband is waterproof and very comfortable on your arm. It has Velcro closures and a key pocket to hold keys while working out. It is also waterproof in case you get stuck out in the rain. Purchase the Belkin Neoprene Armband for $14.34.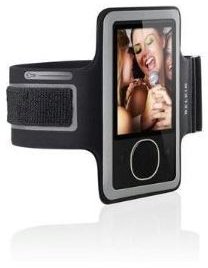 6. Griffin Streamline Armband (4 out of 5)
The Griffin Streamline Armband is soft and stretchy. The band adjusts in two different ways to make this armband very comfortable. It has a clear screen protector that allows you easy access to your Zune. This armband has a reflective trim, which makes you more visible in traffic. Purchase the Griffin Streamline Armband for $9.99.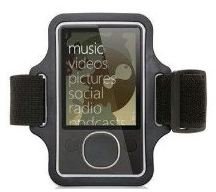 7. Griffin Tempo for Zune (5 out of 5)
The Tempo Armband keeps your Zune safe and secure while you jog, skydive, mountain climbing, or running errands. It is an armband but can also be used to clip onto your belt or remove the clip and put your Zune in your pocket. It has a clear screen protector and reflectors for visibility at night. Be careful if you run at night, but if you have the Tempo armband at least cars will be able to see you. You can purchase the Tempo for $30.00.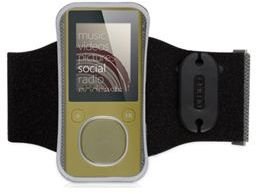 8. iArmbands Microsoft Zune ArmBand (4 out of 5)
The iArmband opens in the back, which allows you to charge your Zune while it is still in the armband. This Zune armband fits any size arm, and has a flap that holds an extra pair of headphones. You never know when your headphones will quit working, and it's a good idea to have a backup with you just in case. Purchase the iArmband for $17.98.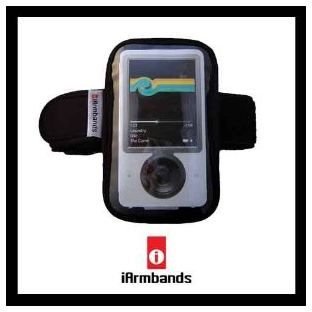 9. Blacksport Skin Case Armband (4 out of 5)
The Blacksport Skin Case Armband allows you access to all of the buttons on your Microsoft Zune. You have access to the ports, so you don't have to remove the skin from your Zune every time you need to attach your headphones or the charger. You may want to take a break during your workout and play some games on your Zune. Buy the Blacksport Skin Case Armband for $14.00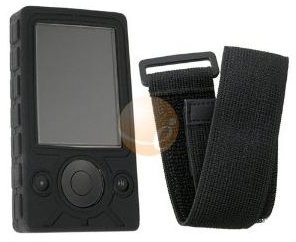 10. yooZoo Armband for Microsoft Zune (4 out of 5)
The yooZoo Armband fits your Zune perfectly so you can go about your business without having to worry about your Zune. All ports are visible and it has a screen protector to keep scratches off the screen. It's so easy to drop a Zune and you can be confident your Zune won't get scratched if you drop it. The yooZoo Armband sells for $5.00