What to do if Your iPod Touch Doesn't Sync Applications: iPod Touch Troubleshooting Tips & Fixes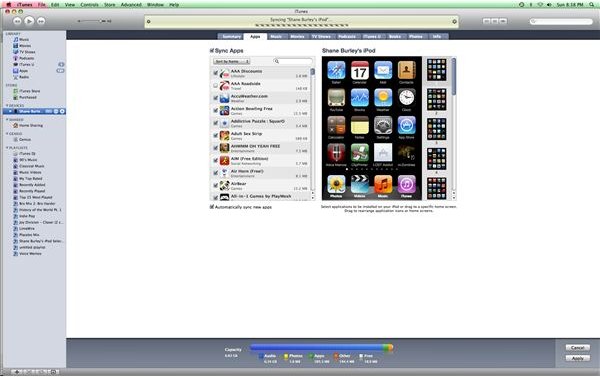 Connectivity
The iPod Touch is really an accompanying device that is designed to sync to your computer, where you acquire content on your computer and then send it over to your iPod Touch. Though you can download media and software from iTunes and the App Store on your iPod Touch, since you have to connect using Wi-Fi this is not going to be the easiest way to do this. Instead, most of the iPod Touch apps are downloaded from the App Store from your computer and then sent over to your iPod Touch during the syncing process. If you find that there is a problem with your iPod Touch syncing applications, you have an issue that you must troubleshoot. Here are a few ways to try to troubleshoot your problem if your iPod Touch doesn't sync applications.
Selected Applications
If your iPod Touch doesn't sync applications on the first try, you need to check through your basic workflow. You log into the iTunes' App Store and begin downloading apps. You then plug in your iPod Touch and sync it, and as long as standard settings are in place, those applications will then sync to your iPod Touch. If there is an interruption with this, at any level, the operation will not be completed. The basic mode for troubleshooting this is to note the specific settings both on iTunes and on your iPod Touch that deal with these functions and then check those specifically when things are out of order.
Within this context, the first place you should look is on your iPod Touch through iTunes when you have plugged it in. Select your iPod Touch from under the Devices heading in the left hand panel. In the center section with information about the iPod Touch select the Apps tab, which is to the right of Info and the left of Music. It is here where all the relevant apps on your iTunes downloads will be available there, and you can view the ones you have downloaded and the ones that are on relevant devices. The first way to troubleshoot an iPod Touch that doesn't sync applications with settings is to make sure that the Sync Apps box is checked up top. Below that you can look at all the iPod Touch apps individually and check those that you want to be synced. If you are trying to sync an iPod Touch app and it is not working individually, make sure that it is first on the list and then checked. It is in here you can also choose to eliminate certain iPod Touch apps right from the adjacent view, which mimics the display on the iPod Touch itself.
Capacity
It may seem like common sense, but one of the main reasons that your iPod Touch may not sync applications is because of limited storage capacity. If your iPod Touch is full, you will be restricted as to what you can add, and this can be a primary way to troubleshoot your iPod Touch. When you plug it in and select it from under Devices, you can see exactly how much storage space is being used and by what in the Info tab. You can also try to delete some applications that are unused and then try the sync once again.
Don't Panic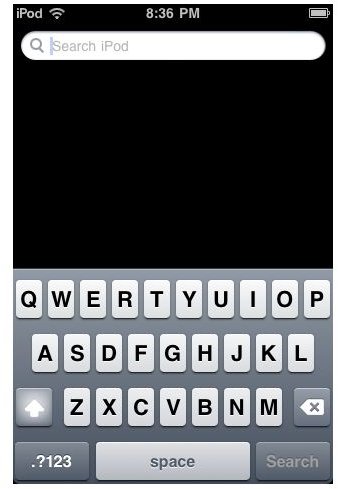 Oftentimes a sync will occur and you will simply not be able to find the app. It could simply be that it is easily disguised among the others on your pages, or even that you have too many full pages and it has nowhere to display. The easiest way to make sure whether or not it has been synced to your iPod Touch is to go into the Search function by hitting the Home button. You can then search for the iPod Touch application by name and see if it is present.