How to Sync iPod Touch: Putting Music onto Your iPod Touch & What to Do If Your iPod Touch Won't Sync with iTunes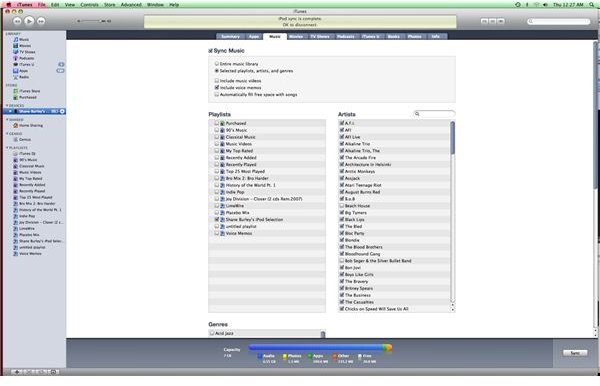 Touch Your Music
Syncing music to your iPod Touch is the cornerstone of proper use, even though iPod Touch apps have brought a whole new series of online radio and music options. Most people are familiar with the process of how to sync to an MP3 player, and an iPod Touch is a fundamentally similar process, though unique to its own specific technology. Here is a general tutorial on how to select music on your computer and sync it to your iPod Touch.
iTunes
To begin, you need to start by identifying all the music that you have on your computer and transfer it onto your iTunes player. You can also take other options like using actual CDs and then ripping them to your iTunes Library using the built in functions in iTunes. Once you have your complete iTunes Library you are going to have to begin making choices about what you want on your iPod Touch, unless the total size of your entire music library is less than the capacity of your iPod Touch. If you do not plan on using iTunes as your primary home music player then you should simply put just the audio tracks you want to sync to your iPod Touch. Go through your iTunes Library and make sure that only the audio tracks that you want to sync to your iPod Touch have a check mark next to them and that those you do not want to sync are unchecked.
Syncing
Plug in your iPod Touch to your computer and wait for it to show up under Devices in the left hand panel of iTunes. Once you open it up you select the Music tab, which is in between Apps and Movies. If your iTunes Library is fairly limited then you can keep the "Entire Music Library" option in the upper left hand corner, but if it is going to exceed the size of your iPod Touch then you can choose "Selected Playlists, Artists, and Genres." From here you will want to go through the Artists list and make sure that all the artists that you want represented on your iPod Touch are selected. What this will ensure is that you have cleared certain artists to be accepted onto the iPod Touch, and then the checked tracks in your iTunes are the specific ones that will be synced. You can also go to the left hand column and choose any playlists that you may have created in iTunes, which is a good way to itemize songs for quick reference. The section for your iPod Selections will likely already be selected and you should allow it to remain. From here you then just go to File and then select your iPod by its specific name to be synced.
On Your iPod Touch
Once your sync is complete all the audio tracks that you have selected either specifically, by genre, or through a playlist, should be included to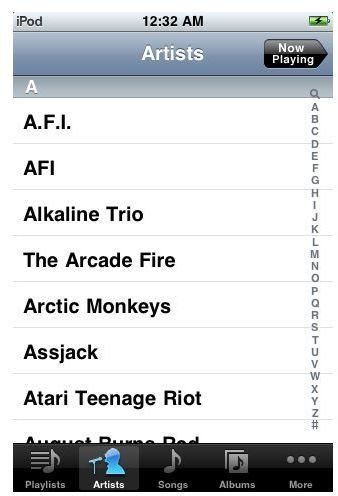 your iPod Touch's Music section as long as the artists were chosen. Now you can just listed to them in any specific order as selected by track name, album name, artist name, or other specifics.
Your iPod Touch Won't Sync
If your iPod Touch won't sync to iTunes, then there may be a series of problems in place. First, if you have too many Library items selected then your iPod Touch won't sync to iTunes at all, and the sync will simply be canceled. To fix this problem with syncing you need to go through and eliminate items until the amount of music selected is equal to or less than the available free space. If your iPod Touch still won't sync to iTunes for music then you need to go into the iPod Touch under the Device heading, go to the Music tab, and make sure that the proper artists are selected or that you have allowed the general Library contents to sync.