How to Print a List of Songs from My MP3 Player? Two Quick and Easy Methods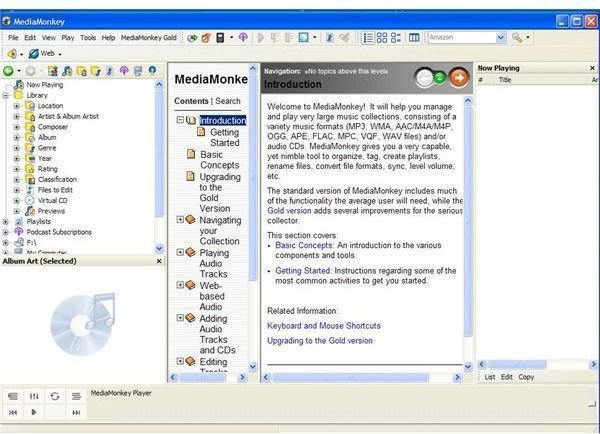 Why would I want to print a list of songs from my MP3 player?
You have accumulated hundreds of songs on your MP3 player into different folders and now want to know what songs you have in what folder? Or it could be that you want to add new songs to your MP3 player and are not sure whether you already have the songs in any of your folders. How nice it would be if you could have a printed list of songs before you for easy reference.
Printing out a song list is also useful if you want to keep those songs in CDs and you don't want to load those CDs onto your computer each time you want to read the contents of the CDs.
Also, it's difficult to read the titles of songs on the small LCD screen of your MP3 player when you navigate a folder of songs in your MP3 player. Having a printed list with you would help you keep track of the songs you would like to play.
Here are two easy methods on how to print a list of songs from your MP3 player.
The first method would be using a free software called MediaMonkey and secondly, you can also print out a list of your songs through Winamp.
Using MediaMonkey
Download MediaMonkey free version (7.5MB) at the developer's website. Meanwhile, plug in your MP3 player to your computer's USB port. It would be recognized as a drive.
After MediaMonkey installation, you would want to go to File>Add Tracks to Library.
A window will open asking you to select folders to be added to the library. You would then want to navigate to the desired song folders in your MP3 player from where you want to print a song list out.
The next step would be to select the tracks you would want to print out. If the list is long, you don't have to individually select each track. Just click on the first track, hold the SHIFT key and then click on the last track. All the tracks in between the first and the last tracks would be selected.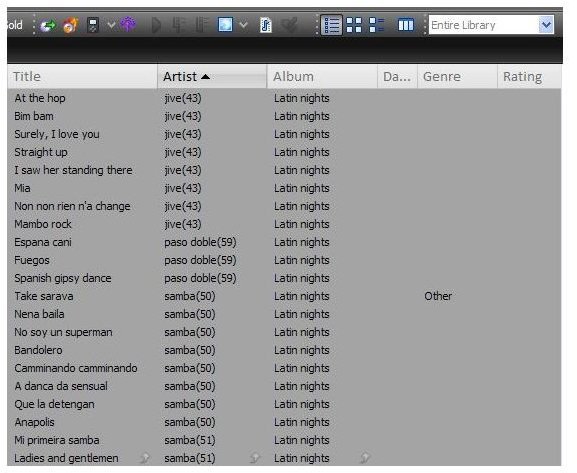 Done with your selection, you would want to go to File>Create Reports. This command would allow you to create a track list in the HTML, XML, CSV, Excel.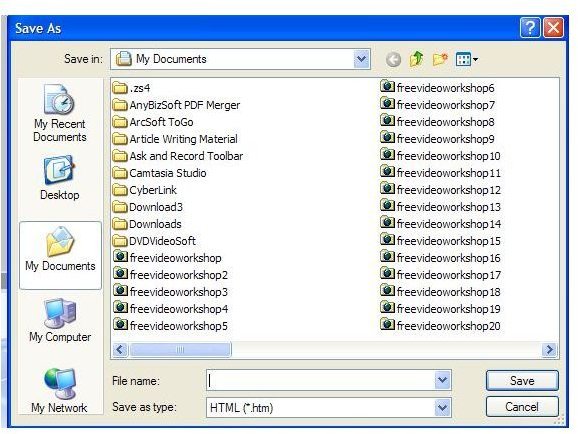 The easy way to go here would be to print your track list in the HTML format. You can easily open the HTML file in your browser and print from there.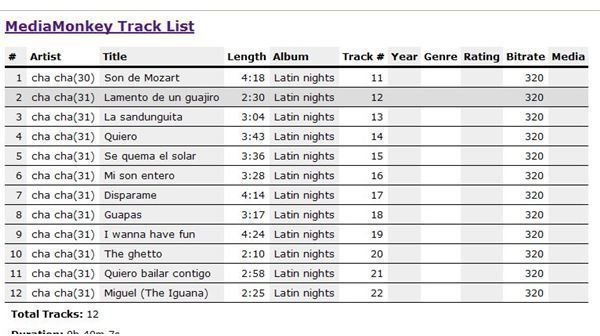 Alternatively, you could copy and paste the text to your word processor and remove unnecessary details before printing your list out.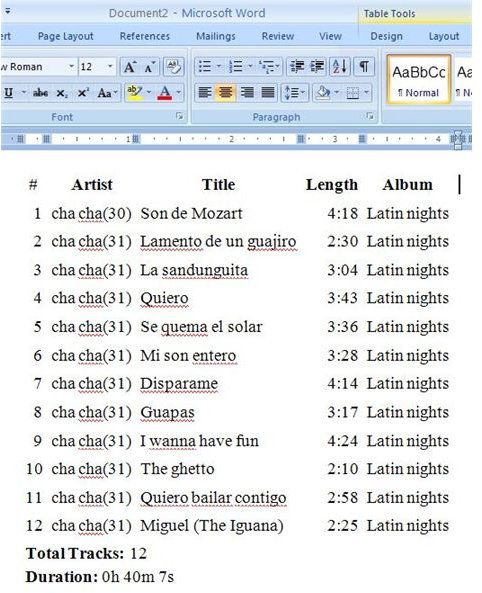 Using Winamp
This is a straightforward method. The only drawback is you can only generate an HTML list.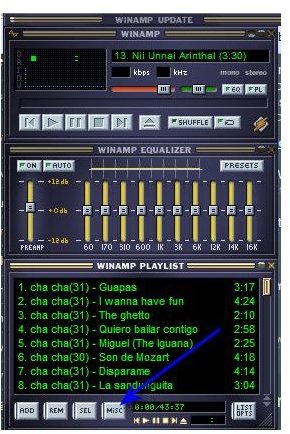 Run Winamp and load the folder/playlist you want to print out. Click on the MISC button and choose the Generate HTML Playlist. You can also press CTRL + ALT + G on your keyboard for the same result.