What iPod or MP3 Player is Best for Audiobooks? Eight Great Options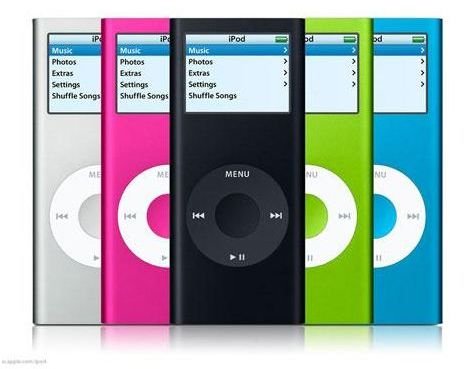 Editor's Note: This article was originally written in 2010 with an update in 2013. The iPods and MP3 Players reviewed here are reflective of what was available upon the time of original publication in 2010.
Audiobooks
There are certain things you should consider to help determine what iPod or MP3 player is the best for audiobooks, such as battery life, storage capacity, and how many hours' worth of audio. MP3 players have become the choice for many people when listening to audiobooks. They are small, convenient and hold many hours' worth of audio. Of course, it's no surprise that the iPod makes the top of the list.
In most cases when you listen to an audiobook it will be more than just a few minutes. You want great battery life on the MP3 player. You don't want to be in the middle of that good scene and it die on you, do you? If you want to have more than one book on your MP3 player then storage capacity is something to consider. 4GB or 8GB is usually enough to hold several books, but you can get more space. Most MP3 players have the bookmarking ability and some even allow you to bookmark more than one page. Some MP3 players, especially the iPod Touch, has built in Wi-Fi so you don't have to use a computer to download books, etc. For example, the iPod Touch has iTunes on the player itself.
One of the factors to consider is the source for your audiobooks. For example, some players work with Audible.com and others do not. Some people like to get audiobooks from NetLibrary, Overdrive or iTunes.
Top 10 Best iPod or MP3 Player for Audiobooks
1. Apple iPod Nano
The Apple iPod Nano uses iTunes to import audiobooks. I found this device to be useful because of the ease of use of the click wheel. You could rapidly scroll backward and forward while listening to an audiobook if you want to go back to a certain place, or missed what was said and need to go back. When you turn off the iPod Nano it automatically goes back to the place you stopped. The ease of using the click wheel is one of the reason this stands apart from the rest. There are other ways to download audiobooks to your iPod Nano, such as Audible.com. It is small, has good capacity and a long battery life. You could not ask for more for an audio book player.
If you are like me and really love the click wheel, you will have to find a refurbished iPod Nano as the new devices employ touch screens. A new iPod nano costs $149 at the Apple store while a refurbished one (with the click wheel) could be priced at anywhere from $29 to $149.
2. Apple iPod Touch
With the Apple iPod Touch can have thousands of bookmarks, if you listen to several different audiobooks. One of the great features is if you sync the iPod Touch it remembers the bookmarks for each book. If you read the book on your computer instead of on the Touch after you sync it remembers where you stopped on the computer. You can set audiobooks to play faster than normal so you can hear them more quickly or slower. You can purchase audiobooks for the iPod Touch through iTunes but also from other sources.
iPod Touch is currently available for $299.00 for the 32GB and $399.00 for the 64GB at the Apple website. Again, you can purchase refurbished or older models from various sources such as Amazon, New Egg or even Target and Walmart. Apple also sells refurbished iPods on their website.
3. SanDisk Sansa
The SanDisk Sansa uses an expandable memory card slot. This means you don't have to rely on your computer or the Internet when you want to listen to audiobooks. Just insert a preloaded microSD or microSDHC card and you are ready to go in a few seconds. No waiting for audiobook downloads and no computer required. When you turn off the SanDisk Sansa it saves your position for each chapter. The SanDisk Sansa is a lot like a thumb drive, you can drag and drop files to it without having to install any software on your computer. You can download audiobooks from Audible, NetLibrary and Overdrive. SanDisk cannot play iTunes audiobooks however. Sansas are available from a variety of realitors and range in price from $22 to over $200 depending on the amount of storage you require.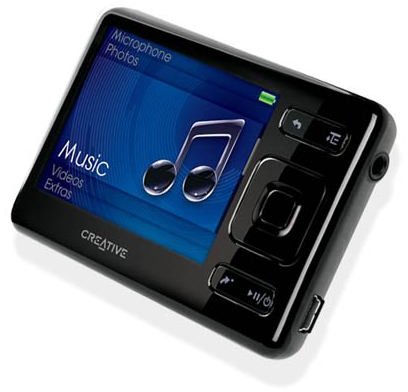 **4. Creative Zen & the Creative Zen MX
**
With the Creative Zen you can set up to 10 bookmarks and make playlists to link the various sub-parts or chapters of longer audiobooks. Their 8GB model is $99 and the 16GB is $139.99. You can use sources such as Overdrive, NetLibrary, LibriVox and audible.com. The Create Zen works with Audible along with NetLibrary and Overdrive. With this MP3 player you can easily store up to 10 bookmarks at a time and it's very easy to set and retrieve a bookmark.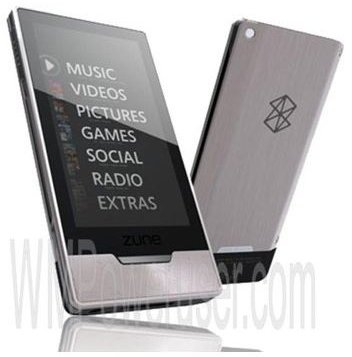 5. Zune HD
You can use both Audible and Overdrive for the Zune HD. You have to download the programs and the Zune software in order to use these services. It will automatically resume where you left off so there are no bookmarks needed.
Compared to the other MP3's we've looked at these can run a little more pricey. The 32 GB Zune is selling for $348.89 on Amazon. You can buy used or refurbished for less money.
6. Apple iPod Classic
The iPod Classic can carry a large audiobook collection. The click wheel makes it easier listen to an audiobook. You can rapidly scroll backward and forward while listening to an audiobook if you want to go back to a certain place, or missed what was said and need to go back. If you are looking for something to carry your entire music collection on, look no further. There is nothing too fancy about it, but the click wheel makes navigating around your music collection a joy. A new 160 GB iPod sells on Apple's website for $249.00. That is a lot of space!
**7. Cowon iAudio 10
**
The Cowon iAudio 10 resumes playback and also has bookmarking. If you stop in the middle of the book it remembers where you left off. You also have the ability to bookmark 10 different files in 10 different places. You can start one bookmark separately in one audiobook then set another one in the next and so on. They are available from a variety of locations. The 16GB is currently selling on Amazon for $137.99.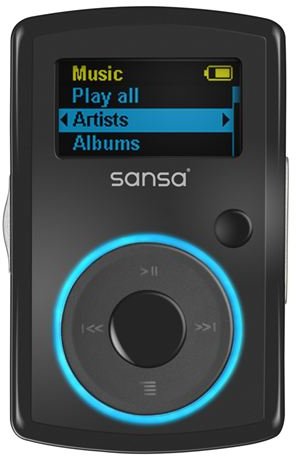 8. SanDisk Sansa Clip
The SanDisk Sansa Clip has the same features as the SanDisk mentioned previously. The clip is the only difference where it is easy to just zip to your jacket, etc. and take off while all the time listening to your book. Uses Overdrive and NetLibrary. The SanDisk Sansa Clip is not compatible with iTunes. The 8BG is currently selling at BestBuy.Com for $54.99. This device is a good option for those with less money to spend who still want to take their audio books with them wherever they go.
Honorable Mention
I also really liked the AudioVox PPC-6700, however at this time I believe it is only available used.