Find iTunes Compatible MP3 Players: Alternatives to iPod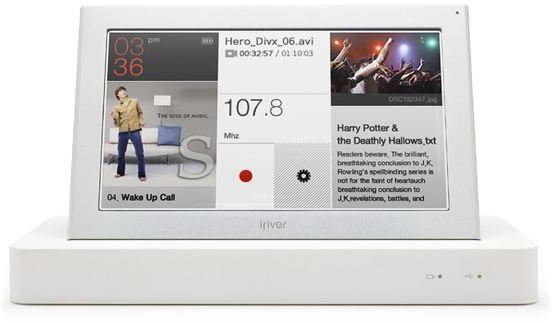 Older Compatible MP3 Players
While it may seem like a no brainer that iTunes is compatible with an iPod, iPhone and iPad, there are some other MP3 players that are compatible with iTunes as well. In fact, when iTunes first hit the market, it eagerly built support software into the Mac operating system so that non-Apple MP3 players could use iTunes.
Older devices that worked with iTunes included the Creative Labs Nomad and Novad series; the SONICBlue/S3 Rio and RioVolt series; Nike psa]play 60 and 120; and Nakamichi SoundSpace 2. While these are supported in the past, any upgrades to these devices or iTunes, however, would negate the ability to synch it with iTunes.
Convert MP4s into MP3s
But, as iTunes has become more popular due to its selection and usability, more and more people want to be able to access the iTunes library. The problem with most Mac systems, however, is that the software is proprietary and that it doesn't easily synch with other devices. On the other hand, iTunes for Windows allows non-Apple users to play iTunes music on third-party MP3 players. While you can't directly synch with iTunes, you can import music to your players.
iTunes music can play on any device that is MPEG-4 AAC compatible. You can also convert these files into MP3 files via iTunes Plus. These MP3 files can be played on nearly any type of MP3 player. To convert MPEG-4 into MP3, follow the below procedures:
In Windows, go to Edit -> Preferences or iTunes -> Preferences on a Mac.
Go to General -> Import Settings.
Select the MP3 Encoder selection on the Import Using tab.
Close the Preferences window.
Highlight the iTunes Plus song that you wish to change into a MP3.
Select Advanced -> Create MP3 Version.
If you already have an MP3 player, this may be the best way to import songs from the iTunes library onto your player. If you don't, but don't want to pay for an iPod, there are some cheaper versions that can support MP4 files.
Iriver P7
One player that is compatible with iTunes is the Iriver P7. This MP4 player is a small, sleek looking machine, and generally runs around $180 online. While not as powerful as the iPod, it does come with a 8 gigabyte hard drive, and it has the ability to support a variety of formats, including AVI, MP4, MPG, WMV and XVID. It comes with a touch-screen and the ability to record voice.
Since it is cheaper than many iPods, there are some major downsides to this product. These include a sometimes non-responsive touch screen and a limited ability to support a variety of video formats. Another issue is that the PC software is not easy to use and doesn't offer a lot of features.
Many BlackBerry devices, especially newer ones, can also synch with iTunes.