What is the Best MP3 Music Download Service?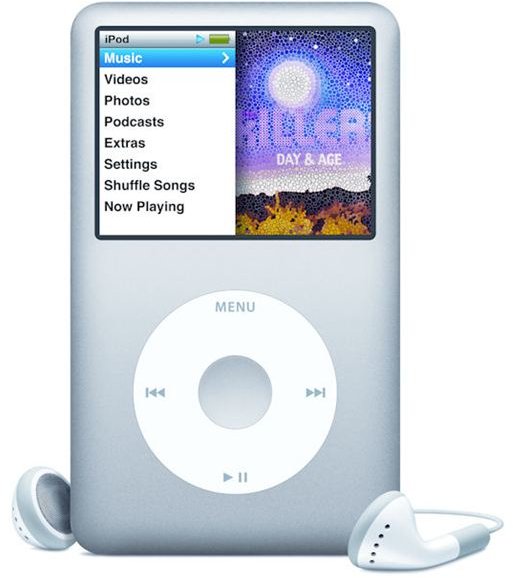 The Music Revolution
In the erstwhile decade, especially in the 90's, one had to go walking down the lane to the record store in order to get music of one's choice. Then, in the late 90's and early years of 21st century the Internet started booming, and it developed peer-to-peer free song sharing sites which provided you the song of your choice while you sat in the beanbag chair relaxing within the comfort of your home. A revolution had started. But while music was transferred across continents, it forced the music industry to cry foul. And out of that crisis emerged services that provided you music at a cost. Today, the market offers a myriad number of services which can lead to confusion over which to use. This article will try to provide a simple guide to the best MP3 music download service.
There are two main types of legal music downloads: by subscription and pay-per-song. So, what is the best MP3 music download service? In simple terms, for a small monthly fee you can access a million songs on the site multiple times as per your requirement by browsing their catalogues. The pay-per-song service you effectively end up paying only for the song or album that is your requisite. Napster, Rhapsody and eMusic are the popular subscription services available while the Apple giant iTunes store and Amazon MP3 are the two highly popular pay-per-song services. Utility of the service depends on a number of factors like DRM encryption (number of times a song can be transferred), prices and user interface. Here is an individual, unbiased look at five of the best MP3 music download services.
iTunes Music Store (4 out of 5)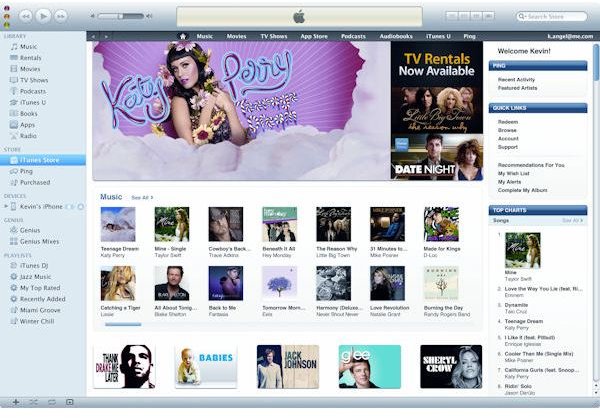 If you have never heard of the iTunes Music Store, you have probably been shipwrecked on some godforsaken place. It is arguably the most popular media provider providing vast amount of music, TV shows, and movies, at a slight exorbitant cost though. However, this service will probably get you that rare song you were spending so much thought over. On 24th February, 2010 the site sold its 10 billionth song. This surely would give you a glimpse of its popularity.
Pros - Huge collection, accessible interface.
Cons - Costlier than Amazon Mp3 at $0.99 per song, DRM is also a huge issue.
Amazon MP3 (3 out of 5)
Amazon is a relatively new player and operates only in the U.S. Prices are reasonable and it is a pay-per-song service and is useful only if you intend to download a few songs, or a monthly subscription service is your best bet.
Pros - Strong presence, mostly DRM free songs, great deals on new music!
Cons - Available only in America, new player hence still picking up the nuances, problems with new OS.
Pay Per Download Winner?
So, what is the best MP3 music download service for pay per download services discussed?
iTunes and Amazon both have pros and cons, but it really just depends on what kind of device you use, and the cost of the song. You could easily use both and just decide which is the cheapest to buy the song at, and then add it to your iTunes library to listen to before adding to your iPod or other MP3 player.
Napster (4 out of 5)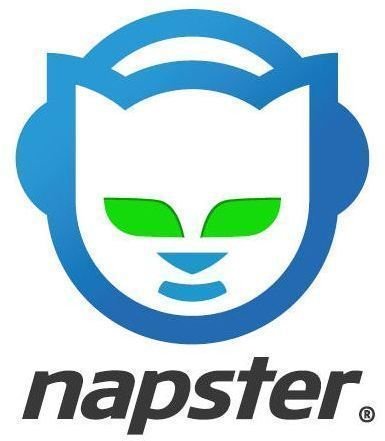 Napster started the online music revolution and was initially a peer-to-peer music sharing site, but due to rights concerns, it was closed down. However, Napster resurfaced as a subscription MP3 music download service that provided a simple interface that was intuitive and allowed you to drag and drop your favorite songs to your music player directly. At a price of $12.95 per month for unlimited tracks it is a steal. It is the second largest database but it is free from the hassles of DRM that handicap the iTunes store.
Pros - Huge database, free trial, great value for money.
Cons - Napster can be a pain for Mac users, if you cancel the subscription, you have no music!
Real Rhapsody (3 out of 5)
Real Rhapsody comes from the stable of the creators of the Real Player. It has over 7 million songs in its collection. Though Classical listeners might find disappointment here. It offers a free trial version which offers limited access, unlike Napster. It is a monthly subscription MP3 music download service available only in the U.S. As of January 2010 Rhapsody boasts a catalog of 9,000,000 songs. It offers you its content at a rate of $9.99 a month.
Pros - Unlimited access and downloads at a flat rate, DRM free.
Cons - Available in the U.S. only, Rhapsody 3.0 has suffered from huge technical problems, if you cancel, you will have no music!
eMusic (3 out of 5)
The best and the worst thing about eMusic is that all its content is unprotected which makes consumers happy but record companies shy away from dealing with it. Another drawback is that it can't stream music. Liberal policies have kept eMusic going strong.
Pros - Unprotected content free from DRM, popular service.
Cons - Nothing new, and less content than top market players.
Subscription MP3 Music Download Service Winner?
So, what is the best subscription MP3 music download service? Napster is probably your best bet. If you regularly are going to shop for your music off the web, then a monthly subscription service makes a lot of economic sense and having been present in the online music business since 1999, Napster leads the roost as of today.
However, if you want to keep your music forever and may not want to go the subscription route, Amazon and iTunes would be your best bet - just check out the prices for the songs you want, and go with the cheaper option.