What are The Best Speakers for and iPod? Tips on What to Look For and Recommendations on iPod Speakers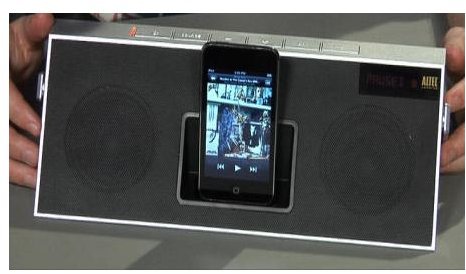 iPod Speakers Overview
iPod speakers allow users to listen to their iPod without having to solely use the ear buds. But, what are the best speakers for your iPod? Well, here are some things to look for when purchasing iPod speakers and suggestions on brands that may work for you.
Home iPod Speakers
First of all, you need to think about where you will be using your speakers. If you're just going to be using them in the house, then you need to look into home iPod speakers. These speakers allow you to set up your iPod dock in a central location and still be able to hear
your music around the house. Generally, these types of speakers run about $100 to nearly $600, and they typically include audio jacks, A/C power adapter and possibly a remote control.
The Altec Lansing inMotion Classic is a good home iPod speaker system, and it's not too expensive at around $150 online. It comes with a radio if you want to switch off your iPod, and its speakers are loud enough to carry around any room. It also comes with its own remote control. While this device does have a lot of power for a little price, you can't hook up your Bluetooth to this, which could be limiting for some people. Other manufacturers to consider include Bose and Bowers & Wilkins.
iPod Alarm Clocks
iPod alarm clocks combine the features of an iPod dock with the functionality of an alarm clock. Often, these have an AM/FM radio as well. You should look for iPod alarm clocks that have remote controls, dimmers, battery backups and dual alarms. These will wake you up with a traditional alarm or by music from your iPod. These are usually only $100 to $300 online.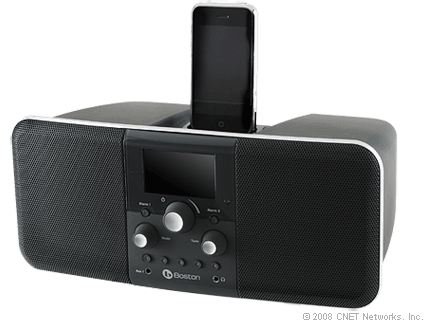 The Boston Acoustics Duo-i Plus is a good iPod alarm clock choice, and it generally runs about $200 online. It comes with a dual alarm clock that can play either an iPod or iPhone. It has a touch, snooze bar, which makes it quite easy to hit that snooze button on mornings when you just can't seem to get up. This alarm clock is easy to use and program. The only downside is that it's a little large for many nightstands. Other brands to consider include iHome and JBL.
Portable iPod Speakers
The final type is the portable iPod speakers. These types can be taken with you on a road trip or in your RV, or they can just be easily moved around the house. Portable iPod speakers can range in price from less than $100 to nearly $500 online. Portable speakers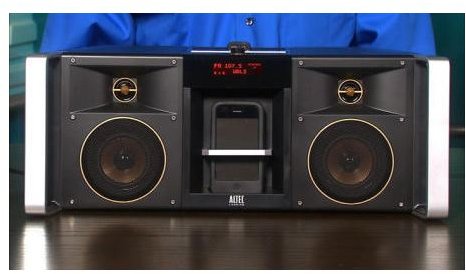 come with their own rechargeable batteries, carrying cases, AM/FM radio and possibly even a remote control
The Altec Lansing Mix iMT800 looks like a typical boom box, except that it has an iPod dock in the middle. For around $200 online, it's pretty affordable and has some interesting features, including a remote that clips to your belt. For its size, it sounds great and comes with FM radio. The only downside to this one is that it doesn't have rechargeable batteries. Another brand to consider includes Logitech.