Best iPod Touch Action Games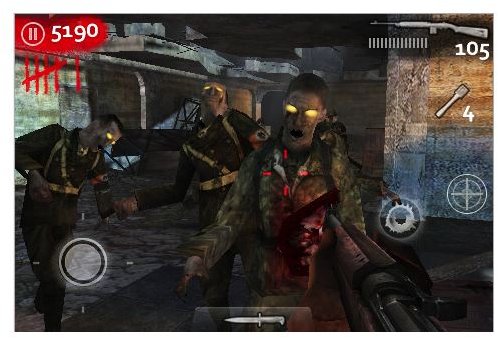 The genre of action games is wide reaching to say the least, but there are plenty of action games for the iPod Touch. If you want to have some fun, try these on for size.
Call of Duty: World at War: Zombies
Cost: $9.99
Yeah, Call of Duty: World at War: Zombies is kind of expensive for an iPod Touch game (and the title has more colons than most), but that still doesn't mean it isn't totally awesome. Two words: zombie nazis. You thought they were bad when they were alive, just wait until they are undead (but not vampire undead, although that might be cool too). You and up to 4 friends canblow away these zombies and protect your bunker in the classic Call of Duty map "Nacht der Untoten." You can even change the controls to suit your playing style. What are you waiting for? Grab a gun and start killing nazi zombies!
Download Call of Duty: World at War: Zombies.
Blades of Fury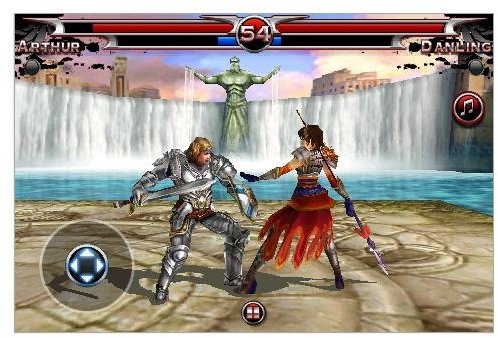 Cost: $0.99
No, this is not based on the movie, Blades of Fury (although that would be cool), this is actually a 3D arcade style fighting game for the iPod Touch. With 10 characters to choose from you can play though 4 modes alone: story, survival, practice and arcade, or you can play with your friends via a Wi-Fi connection. If you like Soul Caliber, Blades of Fury is for you.
Stick-Fu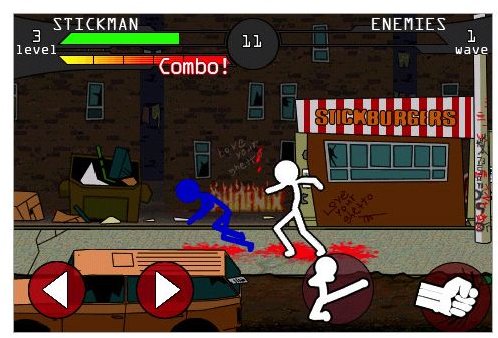 Cost: $0.99
Stick-Fu is a side scrolling beat em' up, ala Bad Dudes, but with stick figures and no President Ronnie. This cool action game for the iPod Touch has everything from cute cartoony graphics to an RPG like leveling system. Plus there are 5 different environments each with several levels to fight your way through. Get ready to kick some stick butt.
Earthworm Jim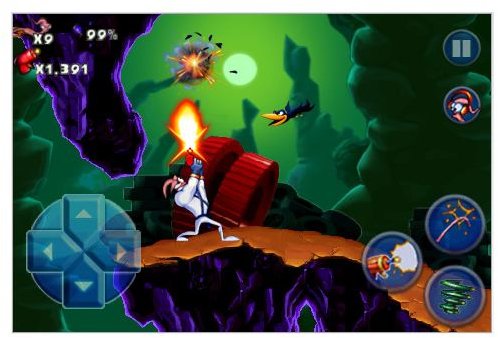 Cost: $4.99
Yes, the classic SNES and Sega Genesis platformer staring a worm in a super suit is now available for the iPod Touch. Shoot some crows and launch some cows in this silly, cool game that spawned one of the best cartoons ever. With 10 environments and 4 levels of difficulty, this is a must for any fan of the original. It is, dare I say, groovy?
Area 52 Escape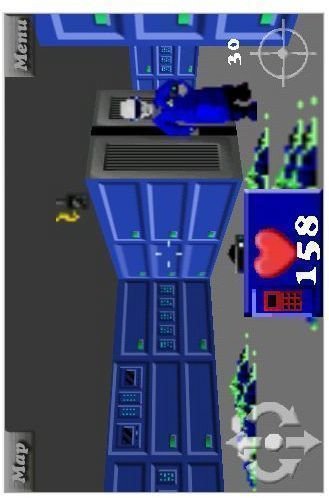 Cost: $0.99
Area 52 Escape puts you in the position of a janitor at Area 52, a top secret government facility. When aliens get loose you have to stop them before it's too late. This humorous take on a first person shooter is a breath of fresh air for action games on the iPod Touch. With a nice variety of weapons, aliens and levels, this retro looking game deserves some love. Grab your mop and start cleaning up those aliens!