iPod Touch Games: 5 Best RPGs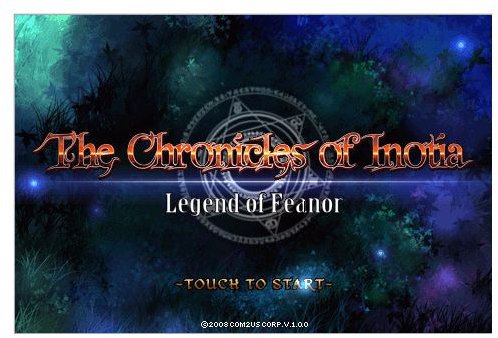 Sure the iPod Touch has a ton of games and not all of them are good, but it does have some pretty good RPGs. As a gamer and an avid RPG fan, I am your best source for the best RPGs on the iPod Touch. Sure, they aren't going to be Tales of Phantasia, but they are still good.
Chronicles of Inotia: Legend of Feanor
Price: $0.99
This is the first action RPG on the iPod Touch and it is more than welcome. There is an overall story, but you create your own character so the game is more about your quests than an overarching story line. It is fun and controls well. Plus, there is a cool pet system in which raising a pet helps your stats. Oh, and the graphics are good too.
Download Chronicles of Inotia: Legend of Feanor
HYBRID: Eternal Whisper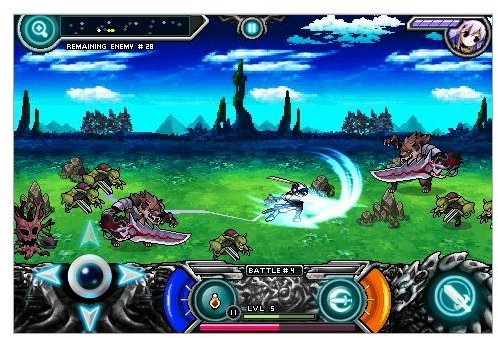 Price: $5.99
This RPG for the iPod Touch is by the same company that made Zenonia (also on this list). It is another action RPG with some crazy battles. The fighting is intense, fast-paced and fun with a huge number of cool combos you can do. Sure, there is a lot of dialogue, but this is an RPG! The story-line is engaging, and the graphics are good. Plus, you can upgrade items by combining or enchanting them, which is really cool.
Download HYBRID: Eternal Whisper
Elven Chronicles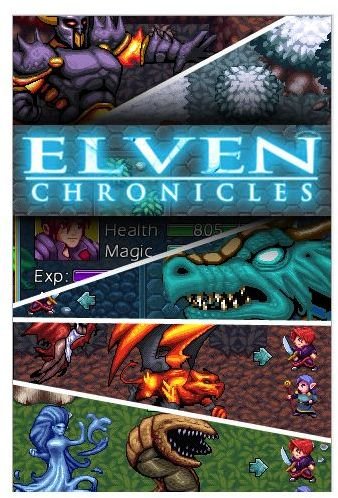 Price: $1.99
Elven Chronicles for the iPod Touch is an old school turn based RPG. Sure, the story-line is sort of Final Fantasy IV, a knight exiled from his kingdom and all, but the game is still good. The graphics are very SNES and suit the gameplay well. The world map is huge and fun to explore, but the dungeons are randomly generated so there is no knowing what will come next.
Golvellius - The Valley of Doom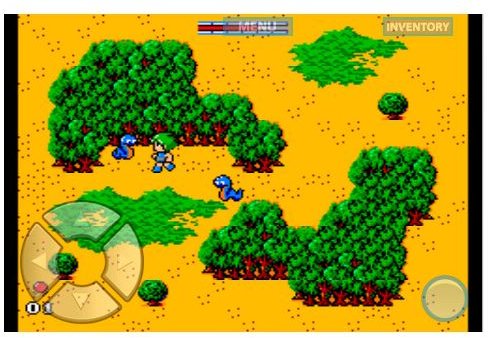 Price: $0.99
Come on, any game called Golvellius: The Valley of Doom deserves to be played, and this iPod Touch RPG is no different. It is actually a game from the 1980's that was released on the Master System (Sega's version of the NES). The iPod Touch version has everything the original had, from the top down view to the funny characters. Relive your childhood with this awesome 8 bit game.
Download Golvellius - The Valley of Doom
ZENONIA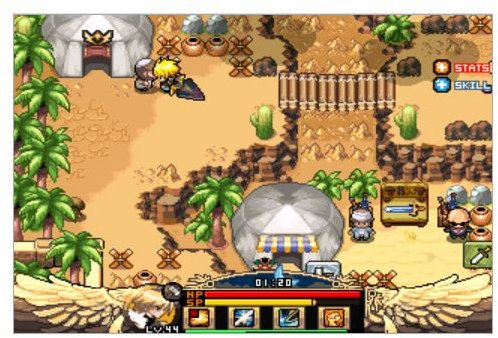 Price: $2.99
I know I've listed Zenonia before, but it is a great game. With its likeness to The Link to the Past, this game is a loving homage to everything that makes Zelda great while still being its own game. The graphics are good as is the story-line. Plus, it is really long and will take you a couple weeks to complete. If you haven't played this great RPG for the iPod Touch, do it now. You won't regret it.